Crude futures prices fell $1.29/b (2.7%) in the week ending August 30th (to correspond to the data below), and dropped another $2.15/b through Friday, closing at $44.20.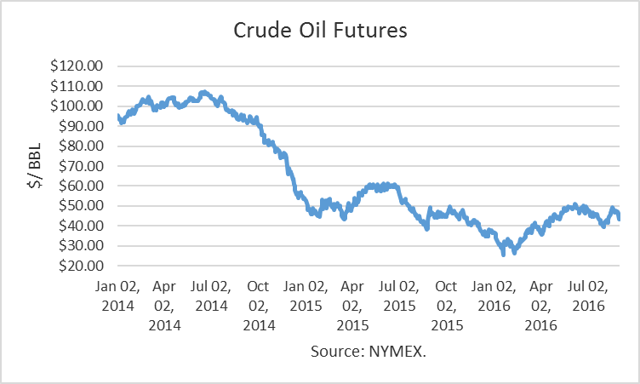 The sell-off came after the initial positive response to a series of statements hinting at a production freeze in late September. Perhaps the market is beginning to call OPEC's bluff.
Commitments of Traders
Utilizing the Commodity Futures Trading Commission's (CFTC) Commitments of Traders (COT) reports for crude oil, I was able to dissect how traders were re-positioning in the week ending August 30th.
The four groups I follow -- Hedgers (Producer/Merchant/Processor/User) Longs and Shorts, and Speculators (Money Managers) Longs and Shorts -- are defined below:
Hedgers: A "producer/merchant/processor/user" is an entity that predominantly engages in the production, processing, packing or handling of a physical commodity and uses the futures markets to manage or hedge risks associated with those activities.
Speculators: A "money manager," for the purpose of this report, is a registered commodity trading advisor (CTA), a registered commodity pool operator (CPO) or an unregistered fund identified by CFTC. These traders are engaged in managing and conducting organized futures trading on behalf of clients.
The latest data include data for both options and futures combined for the New York Mercantile Exchange (NYMEX). All comments below pertain to each group as a whole, on balance, noting there are exceptions among individuals.
Findings
Short hedgers, primarily crude producers, sold the equivalent of 26 million barrels in hedges. Their total hedge position is now 591 million barrels, the highest since May 2011 when crude futures prices were $106/barrel. Perhaps this reflects the lack of confidence in the industry that OPEC will be able to come to an agreement later in September.
It was reported this past week that Mexico had complete its hedge program for 2017. It sells about 250 million barrels into the US market annually, but that volume was hedged through banks and Shell oil.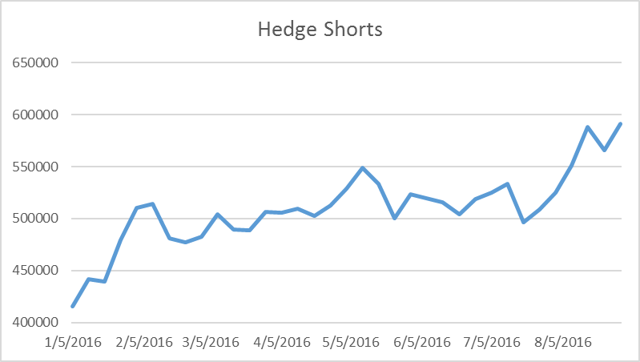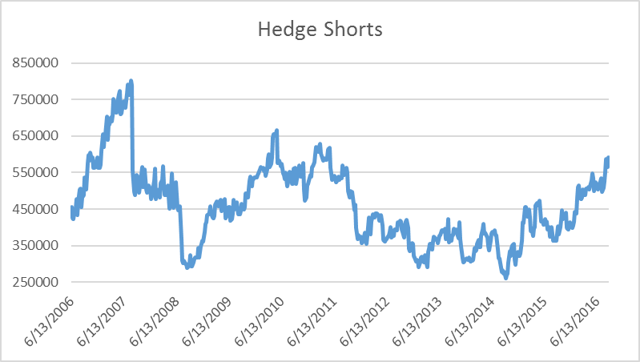 Spec longs got nervous and sold the equivalent of 25 million barrels last week. with 315 million barrels. Spec long positions had been within 40 million barrels of their maximum size.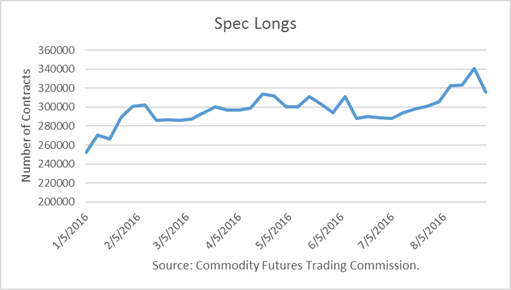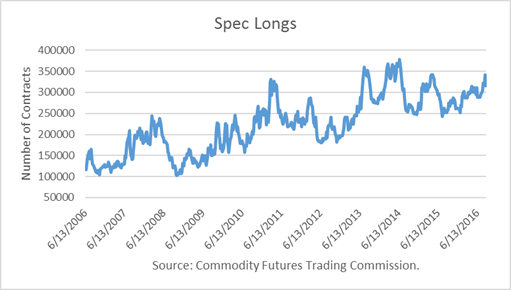 Spec shorts kept their positions almost unchanged. They bought less than 2 million barrels. This was after they had bought 123 million barrels in the prior 2 weeks, which had cause prices to jump. They ended the week at 95 million barrels.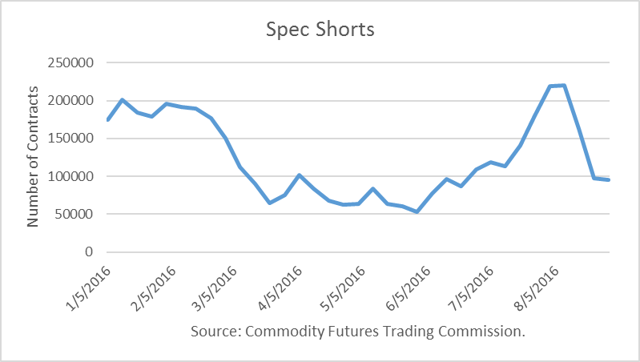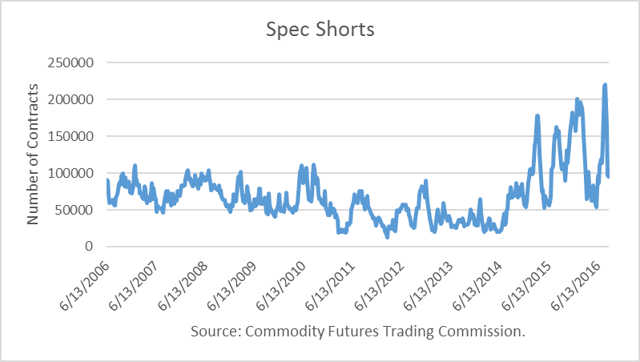 Long hedgers offset much of the selling by purchasing 36 million barrels. They held their largest position of the year, long 322 million barrels. They either bought the bluffs or just figured others would.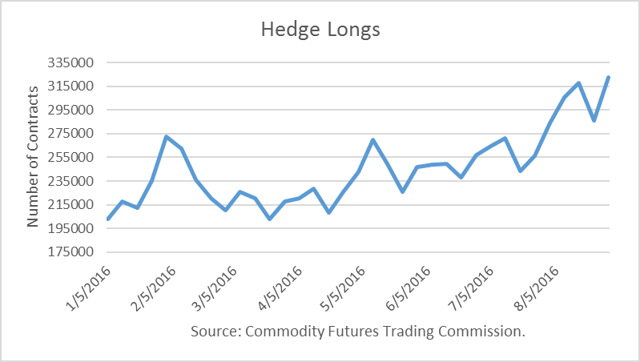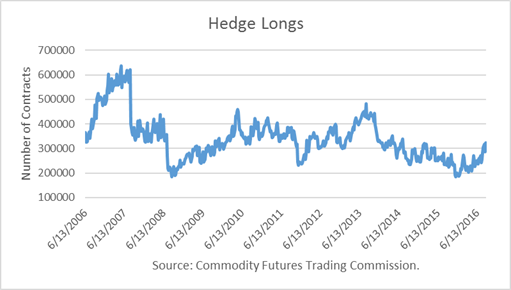 I netted the long and short positions of both these hedgers and speculators. Last week, there was a net sale of 13 million barrels, which pushed prices lower.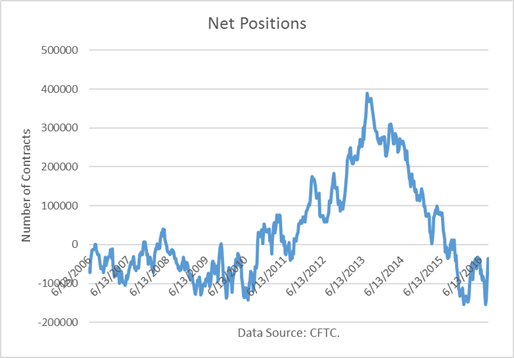 Conclusions
Oil producers proved they were satisfied enough with near-term crude futures in the upper $40s to hold their largest hedge position in over 5 years. It also reflects their lack of confidence in OPEC coming to a credible agreement at the end of the month, which effectively calls OPEC's bluff.
Disclosure: I/we have no positions in any stocks mentioned, and no plans to initiate any positions within the next 72 hours.
I wrote this article myself, and it expresses my own opinions. I am not receiving compensation for it (other than from Seeking Alpha). I have no business relationship with any company whose stock is mentioned in this article.