Schlumberger (NYSE:SLB), the world's leading oilfield services company, has held up well in the downturn. Its revenues and profits have been declining, and, based on what we've heard recently from the company's management, will likely continue heading lower. But unlike almost all of its peers, Schlumberger has reported quarterly profits and generated enough cash flows to fully fund its capital expenditure throughout most of the downturn.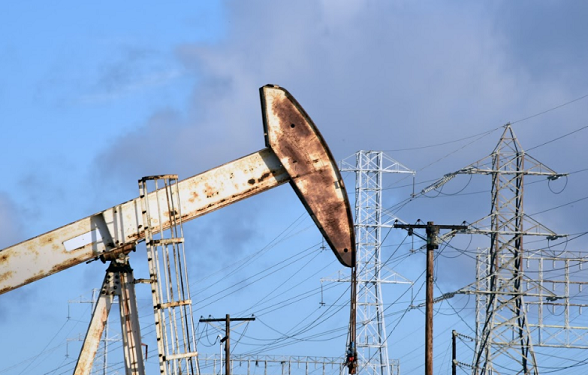 Earlier this week, Patrick Schorn, Schlumberger's President of Operations, spoke to investors during the Simmons European Energy Conference. Schorn acknowledged that the onshore drilling activity in the US has climbed over the last three months, which is also evident from the rig count numbers released by Baker Hughes (BHI), but pricing hasn't improved. This implies that profit margins, which have dropped to their lowest levels over the last several years, will likely remain under pressure. The deepwater drilling activity will take "longer to recover." Schorn also warned that international activity "is not yet recovering", despite some positive signs from the Middle East and Russia. The weakness has created a "headwind for the third quarter."
Schorn said that the third quarter results for the company's largest segment, Production Group, will be largely "flattish" as compared to the second quarter when the unit's sales were $2.1 billion, thanks to lower activity in Mexico and end of season fracturing campaigns in Alaska. The Drilling Group, Schlumberger's second largest segment, will have "slightly lower" results as compared to the second quarter when sales were $2.03 billion due to further weakness in deepwater drilling activity in some key international markets. The performance of the company's Reservoir Characterization unit will be "almost flat" in the third quarter as compared to the second quarter while the Cameron Group, which represents Schlumberger's recent acquisition of Cameron International, will experience lower revenues and margins.
Schlumberger, however, hasn't dramatically changed its future outlook. In fact, the management has been repeatedly saying for the last several months that it does not expect a meaningful uptake in drilling activity until 2017. In the first quarter of this year, for instance, Paal Kibsgaard, Schlumberger's CEO, warned that the drilling activity could remain weak, even as oil prices rose substantially from less than $27 a barrel in February to $40s.
But following the latest guidance, we can say with a fair amount of certainty that earnings will decline on a year-over-year and sequential basis, thanks to the poor performance of Drilling Group and Cameron Group and persistent weakness at Production Group and Reservoir Characterization unit. Currently, the Thomson Reuters consensus estimate for the third quarter is earnings of $0.23 per share from revenues of $7.19 billion, which shows that Mr. Market is expecting flat results on a sequential basis. But following the latest guidance, analysts have already started to slash their earnings estimates. The consensus estimates will likely decline in the coming weeks, which may have a negative impact on Schlumberger stock.
The silver lining here is that although Schlumberger will continue to struggle with weak profitability, at least drilling activity has picked up in onshore North America, which is one of Schlumberger's key markets. This should have a positive impact on Schlumberger's top line. In the second quarter, Schlumberger got a little less than a quarter of its revenues from North America while the rest came from international markets. Schlumberger, however, won't be the biggest beneficiary.
Its large exposure to international markets is one of the reasons why Schlumberger has managed to remain profitable and reported peer-leading free cash flows in the downturn, since the decline in drilling activity and pricing pressure has been less severe outside of North America. But on the flip side, the international market isn't recovering as quickly as the North American market. If this trend continues and the North American market ends up rebounding sooner than the international market, then that could make Schlumberger the last of the big three oilfield services giants to turnaround.
That's because Schlumberger's closest rivals Halliburton (NYSE:HAL) and Baker Hughes have a greater exposure to North America than Schlumberger. In their second quarters, Halliburton and Baker Hughes got almost 40% and 28% of their revenues, respectively, from North America. Halliburton, in particular, dominates North America when it comes to hydraulic fracturing services. On top of this, Halliburton will also likely end up increasing its market share in North America as drilling activity slowly climbs. That's because the company has preserved its fracking equipment capacity, unlike a number of smaller peers who were forced to idle around 4 million horsepower of equipment. That's equivalent to 20% of the total peak capacity exiting the market, permanently. As the North American market turns, Halliburton and Baker Hughes are better positioned to benefit than Schlumberger.
Note from author: Thank you for reading. If you like this article, then please follow me by clicking the " Follow" link at the top of this page.
Disclosure: I/we have no positions in any stocks mentioned, but may initiate a long position in BHI over the next 72 hours.
I wrote this article myself, and it expresses my own opinions. I am not receiving compensation for it (other than from Seeking Alpha). I have no business relationship with any company whose stock is mentioned in this article.
Additional disclosure: I own shares of funds that may hold a long position in SLB, HAL.