IHS's Vice Chairman and author of best-sellers like " The Prize", Daniel Yergin, thinks the worst is over for oil prices.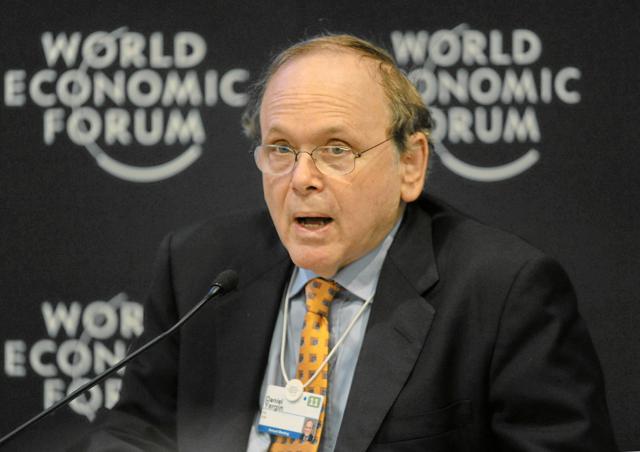 Yergin has been an avid follower of the oil markets for decades. For those that aren't aware of who Daniel Yergin is, he's a Pulitzer Price-winning American author and a co-founder of the Cambridge Energy Research Associates (now part of IHS). He was one of the few economists to come out and attack the peak oil theory noting that there have been multiple times in the past people were concerned about the idea of running out of cheap oil.
Given the level of magnitude in this downturn and what technological advances have been achieved since the 07-08 period, it's safe to say that Yergin has been right on his prediction. As part of IHS, Yergin is widely followed in the energy community and a highly regarded "expert".
In a conference in Norway, Bloomberg reports that Yergin believes the worst is over.

He also noted that once the market "balances," the next challenge will be to work off the excess supplies in storage. In light of the OPEC meeting this month, he notes that production capped at current levels won't do much to balance supply and demand.
We are in agreement here with Daniel Yergin. There are definitely a few more wildcard in this overall mix that he's leaving out, but supply is certainly decreasing. Venezuela, which will be covered in our OMD tomorrow, continues to see political unrest. In July, Venezuela produced nearly 2 million b/d, so any prolonged outages there would see a significant impact on global supplies.
As the oil (NYSEARCA:USO) markets move through the rebalancing phase, we could see continued volatility. September should prove to be an exciting month for traders as headline risks will provide positive price movements, while additional slowdowns in refinery throughput could see downward pressure on prices.
What do you think about Daniel Yergin's comments on the oil markets? Let us know in the comment section below!
Thank you for reading our Oil Markets Daily. If you would like to read more dailies from us, please be sure to hit the follow button. For those interested on the outlook of oil prices, HFI Research publishes a weekly outlook for premium subscribers. If you are interested, please direct message us for more information.
Disclosure: I/we have no positions in any stocks mentioned, and no plans to initiate any positions within the next 72 hours.
I wrote this article myself, and it expresses my own opinions. I am not receiving compensation for it (other than from Seeking Alpha). I have no business relationship with any company whose stock is mentioned in this article.