On Monday, Saudi Arabia and Russia entered into a pact to bring balance to oil markets. The Russian Energy Minister Alexander Novak termed the event as "historic," and this was evidently enough to drive bulls to a conclusion that an output freeze agreement has been reached. Crude oil (NYSEARCA: USO) went nuts only to give up most of its gains, and end slightly positive at $45.17 per barrel. The market was disappointed as the agreement between the two major oil producers fell short of an output freeze and only managed to set up a task force to recommend measures and actions that will secure market stability.
To the dismay of the bulls, Saudi Arabia Energy Minister Khalid Al-Falih said in an interview with Al Arabiya:
There is no need now to freeze production. It is among the preferred options, but it is not necessary today. The market is improving day by day."
It has often been reported that if an output freeze was to take place, it would have to happen at the current, historically high levels. Many analysts missed this today, but Russian Energy Minister shed some light on it, stating that it doesn't have to be necessarily at the current levels.
According to Reuters, Novak said that he was open to ideas on what cut-off period to use if producing nations decided to freeze output. If output is frozen at the levels of the start of 2015, it would effectively mean a production cut as most producers - including Saudi Arabia, Russia, Iraq and Iran - have steeply boosted production since then. He did not rule out outright oil production cuts as well.
But these talks of cooperation among OPEC and non-OPEC members have been quite common, and there is nothing much to cheer about in the absence of any constructive actions. In fact, apart from the formation of the monitoring team, there wasn't any serious commitment from either nation to address the current market situation. Both seem content with oil (NYSEARCA: OIL) at $40-$50; Saudi Energy Minister has already said that he doesn't care about the price, and it seems Russia doesn't as well. Speculators who are aggressively positioned in the oil markets tend to move the price for a short while before reality begins to take over.
Then, why all this drama? What is the need for this "show of solidarity?" In my opinion, it's more political than economic.
I believe that Saudi Arabia is signaling to the U.S. that it has Russia as its ally, which is a big thing, because Russia isn't too fond of U.S. either.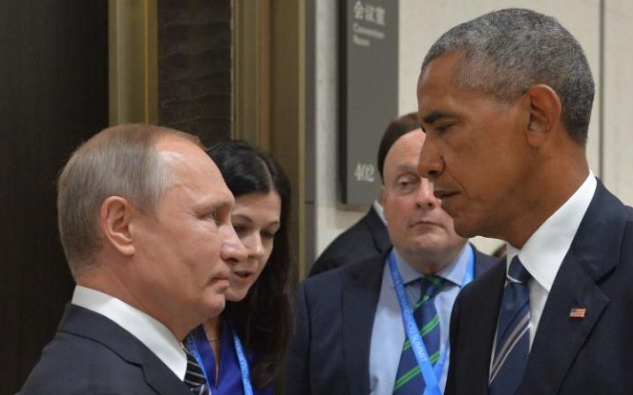 Additionally, this is the first cooperative agreement between the two nations in the last 15 years. U.S. lifted Iran's international sanctions, arch-rival of Saudi Arabia, and now, Saudi Arabia wants to show U.S. that it can partner with Russia as well. Probably, a signal that they will together drive out U.S. oil production, but this is just my assumption.
For what it's worth, Russia has also sent Iran a message that it won't be taking its side in all matters, but only some such as in their alliance in the Syria war. Interestingly, this comes only a couple of weeks after Iran revoked Russia's use of its air base, accusing Moscow of betraying trust.
I wouldn't read too much into the Russia-SA deal from the market's point of view, but rather give it more thought from a political angle. I think that is the bigger picture here, do you too?
Disclosure: I/we have no positions in any stocks mentioned, and no plans to initiate any positions within the next 72 hours.
I wrote this article myself, and it expresses my own opinions. I am not receiving compensation for it (other than from Seeking Alpha). I have no business relationship with any company whose stock is mentioned in this article.