Natural gas (NYSEARCA:UNG) futures prices rose 2% last week (ending August 30th to correspond to the data below) to close the week at $2.83. Then prices faded by $0.04/mmbtu, following a less supportive storage report and expectation of the hurricane destroying demand in Florida over the weekend.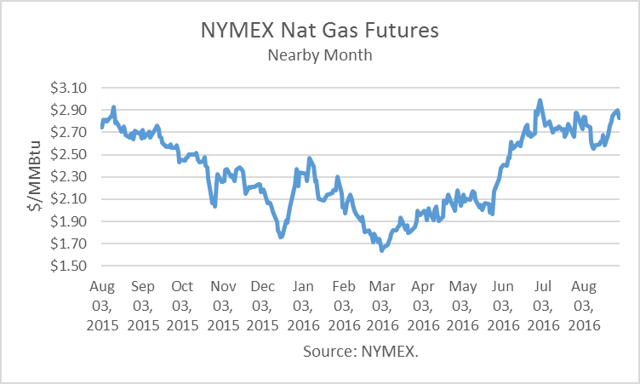 Commitments of Traders
Utilizing the Commodity Futures Trading Commission (CFTC) Commitments of Traders (COT) reports for natural gas, I was able to dissect how traders were re-positioning last week.
The four groups I follow - Hedgers (Producer/Merchant/Processor/User) Longs and Shorts, and Speculators (Money Managers) Longs and Shorts - are defined below:
Hedgers: A "producer/merchant/processor/user" is an entity that predominantly engages in the production, processing, packing or handling of a physical commodity and uses the futures markets to manage or hedge risks associated with those activities.
Speculators: A "money manager," for the purpose of this report, is a registered commodity trading advisor (CTA), a registered commodity pool operator (CPO) or an unregistered fund identified by CFTC. These traders are engaged in managing and conducting organized futures trading on behalf of clients.
The latest data are for the week ending August 30th and include data for both options and futures combined for the New York Mercantile Exchange (NYMEX). All comments below pertain to each group as a whole, on balance, noting there are exceptions among individuals.
Findings
Speculators again led the buying activity last week. Short speculators covered (bought) 26,164 short contracts, closing the week at 235,847 lots. Short interest peaked early last November. Short speculators covered over 132,000 contracts since the futures price bottomed in early March, but their short positions still remain relatively high. This implies the potential for much higher prices through short-covering as fundamentals improve.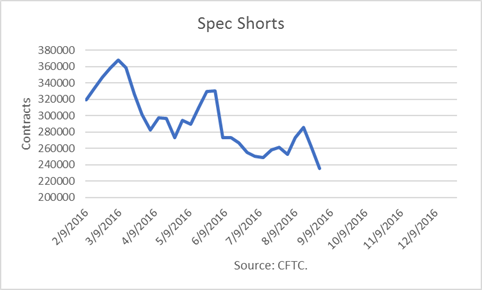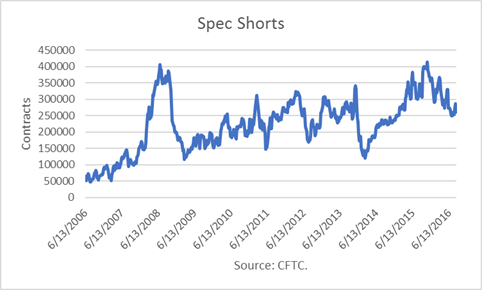 Their weekly impact on prices is demonstrated in the graph below, which depicts cumulative changes in nearby natural gas futures prices v. changes in speculative short positions since early March. The negative correlation is 83%.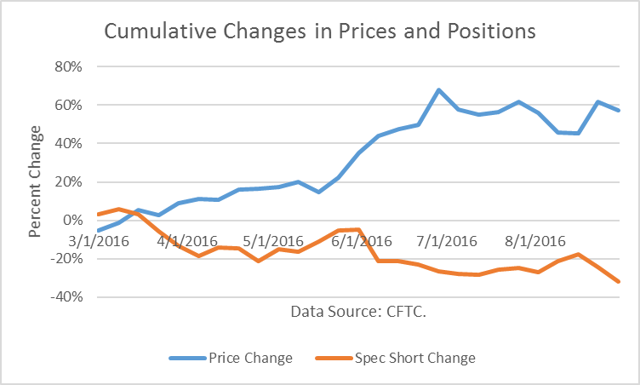 Long speculators increased their positions by purchasing 21,284 contracts last week to end with 247,957 lots. With the recent additions to length, this group has purchased 57,936 contracts since early March.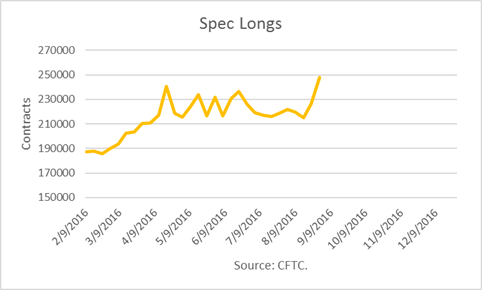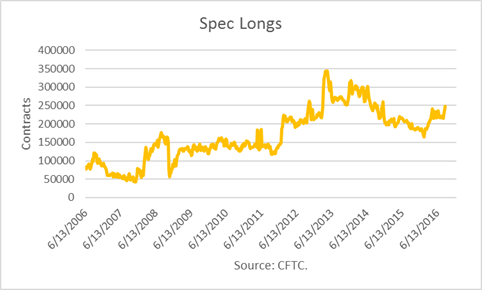 Short hedgers, primarily natural gas producers, decreased their short positions (bought) by 5,781 contracts, to end at 150,537 lots. This influential group must be thinking natural gas fundamentals are improving faster than they had expected; otherwise, they would be hedging (shorting) more.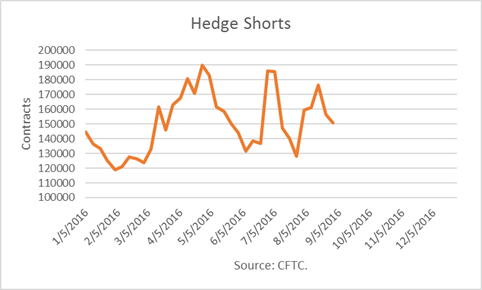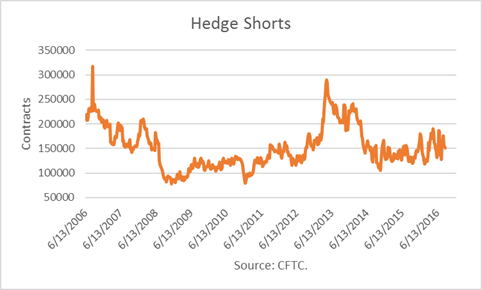 Counter to the other groups, long hedgers liquidated (sold) 8,711 contracts last week to end at 134,423 lots. They had one of the largest positions they have held post-Katrina (2006) but seem to have decided to take profits as we enter the autumn "shoulder" time period.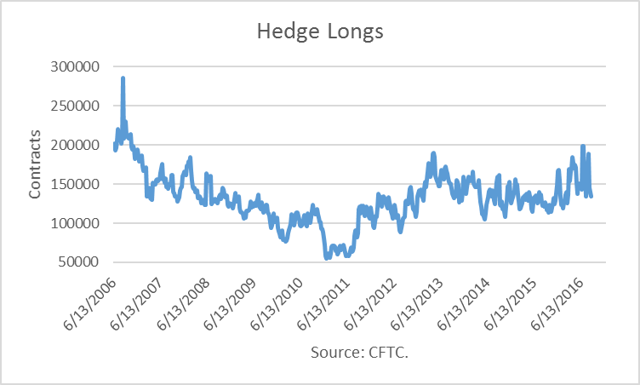 On balance, these four groups, taken together, are almost flat, net short 4,004 lots.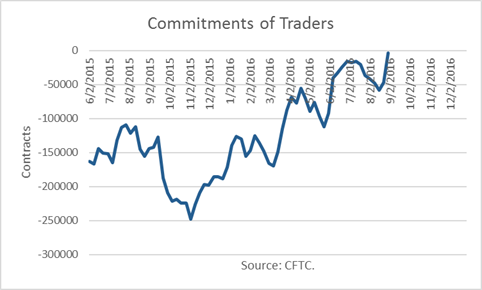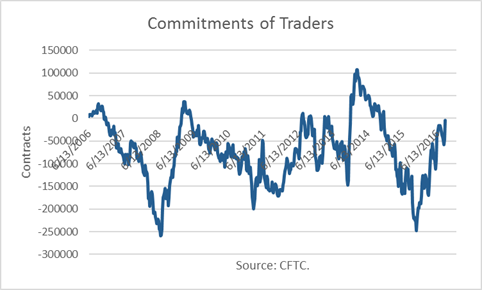 Conclusions
It seems that the burning off of the supply glut has been compelling to speculative and industry short sellers. But we are entering a risky period prior to the onset of cold weather when there may be a lot of volatility.
Disclosure: I/we have no positions in any stocks mentioned, and no plans to initiate any positions within the next 72 hours.
I wrote this article myself, and it expresses my own opinions. I am not receiving compensation for it (other than from Seeking Alpha). I have no business relationship with any company whose stock is mentioned in this article.