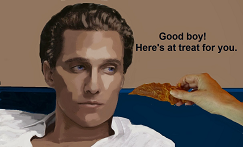 Julie Andrews sings us the song befitting this week's title, while we pat ourselves on our shoulders and welcome readers to this week's Resource Sector Digest.
(Vol. 52 - September 5, 2016)
Brought to you by Itinerant and The Investment Doctor.
In this edition we shall:
set the scene,
highlight actionable ideas,
comment on news releases and
link to relevant articles.
Please consider our cordial invitation to take advantage of the free two-week trial period for Itinerant Musings for exclusive access to actionable research on mining and energy stocks.
In case you missed out on previous editions of this newsletter, simply click here, here or here to catch up.
Setting The Scene
Yep, that's right. It's 52 weeks since the humble beginnings of this weekly newsletter, and this edition therefore completes the first year of our digestions. The Doc and ourselves are mighty proud, and we thank our growing readership for the support. Please keep coming back, as we tackle the second annum.
It has been an eventful year, giving us plenty of material to cover. After a 4-year bear market, the bulls have finally started to stir prompting gold (NYSEARCA:GLD) to form a presumable bottom and the VanEck Vectors Gold Miners ETF (NYSEARCA:GDX) to double; a performance that was topped by its junior sibling VanEck Vectors Junior Gold Miners ETF (NYSEARCA:GDXJ) as shown in the chart below.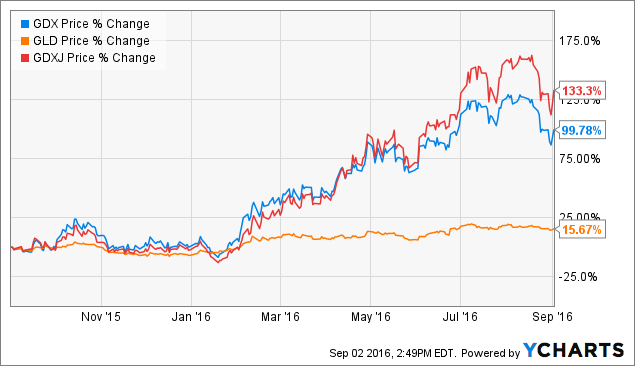 And just as we did at the start of the calendar year, we shall make a few predictions to mark the start of year two of this newsletter's existence on the one hand; and the official end of summer doldrums on the other:
The gold price will drop before going higher.
Zinc prices have cleared $1/lb for good and will not drop below this mark in the foreseeable future.
We will see single-digits for BHP Billiton (NYSE:BHP) shares.
Goldcorp (NYSE:GG) will continue to lose ground, and Agnico Eagle (NYSE:AEM) will overtake the former number one gold miner in terms of market cap.
There will be consolidation among struggling mid-tier copper miners.
The Investment Doctor is getting cautiously bullish on copper and we predict prices to start trending higher.
And talking of the good Doc, we predict that he will emerge from his writing holiday in due time.
Readers can expect us to indulge shamelessly in self-praise should any of the above come true; and we will sweep the rest under the carpet as is the norm for our guild.
Actionable Ideas
Jesse Moore has been an advocate for Doctor Copper for some time now, and he is pointing to another bullish data point in this piece. As we have mentioned above the good Doc is joining him in his view on the red metal.
Attractive opportunities among gold miners have been few and far between of late. Nevertheless, one idea has stood out very recently and we have reserved this one for subscribers.
News Releases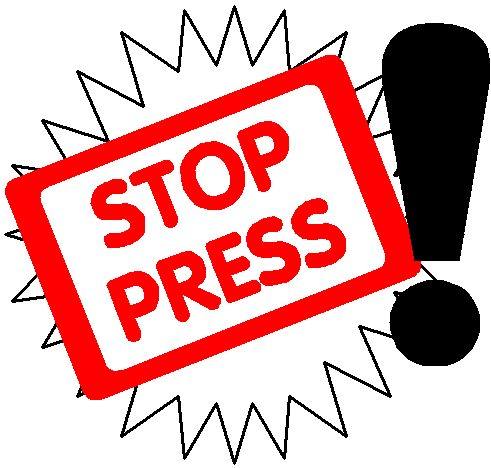 Still not plentiful, but finally nearing the end of doldrums here comes our summary of noteworthy news from the resource sector released during last week.
News release of the week goes to Orca Gold (OTCPK:CANWF). Remember Red Back Mining? The gold miner which developed the Tasiast mine and got taken out by Kinross Gold (NYSE:KGC) for $7B+ at the height of the market? Key members of the former Redback management team have just joined Orca Gold, a junior explorer with a gold project in Sudan. Pity about the location, but to attract a management team of this caliber the merits of the company's Block 14 must be outstanding. Has Gold Mining Bull got this one right, after all?
With exploration summer season in full swing there is no shortage of drill results to choose from for the following selection:
And talking of Premier Gold, we note that the company has successfully transformed to gold producer status after pouring first gold from its South Arturo JV with Barrick Gold (NYSE:ABX). The ore from this mine in Nevada was processed at Barrick's nearby Goldstrike facility and the photo below shows a bunch of happy Premier members of staff admiring the booty. Orion Mine Finance will presumably get most of Premier's 40% share of this bar as part of the arrangements to finance Premier's recent acquisition of Yamana Gold's (NYSE:AUY) Mercedes mine.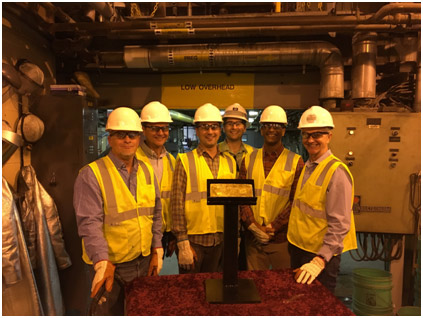 Only a week ago we commented on the importance of resource estimates and we named the Shafter mine as one of several projects with an overly optimistic resource estimate that has cost investors dearly. Lo and behold, this project has come up on our radars again this week when Aurcana (OTCPK:AUNFF) released results from PEA on this past-producing mine. The news release mentions a 40.9% IRR, and a post-tax NPV (5%) of $18M for an initial capex of just $13.2M. Let's just say we are skeptical, and not just due to a base case silver price assumption of $20/oz.
Barrick Gold is testing the waters at its infamous Pascua Lama project again. The company has appointed Mr. George Bee to study an underground starter mine on the Argentinian side of the project. The company seems to be eyeing a staged development plan instead of the original cross-border scheme which was effectively shut down for environmental reasons and opposition by locals on the Chilean side a couple of years ago.
IAMGOLD (NYSE:IAG) is adding a strategic piece of land adjacent to its Rosebel mine to its holdings. A total price of $10.2M plus around $5M in shares will be paid to the people of Suriname over three years provided the company's due diligence targets are satisfied. Previous exploration by Golden Star Resources (NYSEMKT:GSS) and Newmont Mining (NYSE:NEM) suggests a resource potential of up to 1.4M ounces, which would expand mine life at Rosebel by almost five years at the current production rate.
Cameco (NYSE:CCJ) is getting some un-wanted attention from the NRC after not one but two spills of radioactive barium sulfate sludge onto rural highways in Utah. Cameco promised to up its game and improve on its seemingly lackluster initial response to the incidents.
Kinross Gold has repaid $250M in senior notes that were due September 1. The major has no more debt repayment obligations until August 2020.
Dynacor Gold Mines (OTCPK:DNGDF) has received the final permit to operate its new Veta Dorada Ore processing plant in Southern Peru. The move reinforces the company's reputation as the go-to name for investors wishing to invest in the toll mining business in Peru.
Look after yourselves everyone, so we can see youse all again next week when we launch head-first into the second year of this newsletter's existence.
Disclosure: I am/we are long AEM.
I wrote this article myself, and it expresses my own opinions. I am not receiving compensation for it (other than from Seeking Alpha). I have no business relationship with any company whose stock is mentioned in this article.
Editor's Note: This article covers one or more stocks trading at less than $1 per share and/or with less than a $100 million market cap. Please be aware of the risks associated with these stocks.