Stocks discussed on the in-depth session of Jim Cramer's Mad Money TV Program, Wednesday, September 7.
Competition is good for consumers but not necessarily for shareholders. High competition leads to price cuts and shrinkage in margins that is not good news for shareholders. Wednesday was a day for stocks that saw reduced competition. "There is just enough competition among companies to keep their stock in check, but when the competition lessens, companies are instantly rewarded with stocks that rally, making it worthwhile to stick around to see what group will be the next one to soar," said Cramer.
The airlines group rallied in 2014 after mergers left few big players in the market. They took advantage of price increases. In 2015 they started adding more capacity for greater market share which led to immense competition and price wars. The airlines group has been in pain since then. When Southwest Airlines (LUV) announced that it will reduce the rate of capacity increase to 4%, its stock rallied with pin action in other airline stocks.
There is little competition in the DRAM and flash semiconductor space. Western Digital (WDC) announced better than expected results which led to a 12% rally in its stock. Cramer thinks Micron Technology (MU) will gain from reduced competition as well. Many companies have given up making flash memory chips which has led to supply constraints. This gives the existing companies like SanDisk better margins.
Sprouts Farmers Market (SFM) showed what happens with too much competition. It was expected to take share from Whole Foods (WFM) but the company mentioned it will have flat same-store sales. "A tremendous growth story with flat same-store sales is actually a no-growth story, with shareholders fleeing as if Sprouts sells nothing but Spam and Velveeta," said Cramer.
Cramer thinks that stocks of Dave & Buster's (PLAY) and General Mills (GIS) suffer from excessive competition. "One of the reasons why this market hasn't been beaten to a pulp is that almost daily we hear a story of supply taken out of lessened competition," he added.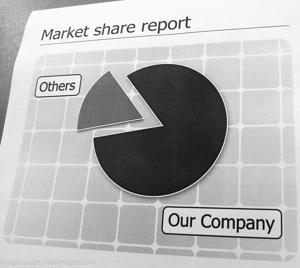 CEO interview - Dave and Buster's (PLAY)
Dave & Buster's stock has done well since going public in 2014. Its stock declined 2% on Wednesday after it reported weaker than expected earnings. The company reported 1% same-store sales growth down from 10% last year. The management has maintained its full year guidance but cut the same-store sales growth expectation by 1%. Cramer interviewed CEO Stephen King to hear more about the last quarter.
King said that they are optimistic for the second half of the year. "We feel really good about our promotional lineup both from advertising and sports standpoint as well as some of the games we have coming up," he added.
King said that cable and advertising has remained most effective for the company along with live sporting events. He also agreed that macroeconomic pressures have been hurting the casual dining space.
CEO interview - Starbucks (SBUX)
Cramer is a fan of Starbucks which has taken corporate social responsibility to a new level by doing good for society and its employees via various social programs. The company is connecting with its customers in unique ways. Cramer interviewed CEO Howard Schultz in the special segment.
"I think as Americans unfortunately, we have been witnessing the very worst of a terrible political season, which has been such hatred and vitriol and divisiveness. In view of that, so many Americans have been led to believe that the story of America is just that, when in fact I believe there are ordinary Americans doing extra-ordinary things," said Schultz.
In the original content series called "Upstanders" by Starbucks, the company aims to highlight stories of humanity. "This is not about marketing, it's not about PR. It's certainly not a branded series. This is just sharing these kinds of stories about ordinary people doing extraordinary things, and this is about citizenry. I think at a time in America we are witnessing such a dispirited level of divisiveness in terms of political situation, let's find the true American story."
Schultz said that Starbucks is not a tech company but they have invested heavily in technology and content to leverage customer experience in their stores. He also said that the company has lots of opportunities around the globe despite being a mature company, and opening one new store a day in China is just one of them.
Chipotle (CMG)
If history is an indication, Bill Ackman is right about Chipotle. History shows that investors should buy stocks before the anniversary of health scare news to catch a bottom. "History is on Ackman's side. Sometimes that is all that matters. I still believe that there will be a chance to get into this stock at a lower price, because the current quarter likely won't be anything to write home about," said Cramer.
Cramer thinks analysts will upgrade the numbers for Chipotle after it reports. "I said to buy Chipotle at $400, and I reiterate that statement. If it comes closer to that level, I think you should join Bill Ackman and invest in the stock of this once great and soon to be great again restaurant chain," said Cramer.
Investors are focused on what Ackman has to say on the possible changes that management can make. Cramer thinks that Ackman will push Chipotle to go for the franchise model from its wholly-owned structure. It will be interesting to see how management takes that feedback as current management likes to keep tight control over its business.
Investors have more flexibility and hence Cramer thinks they can wait till Chipotle hits $400. "American people tend to forgive and forget. Soon Chipotle will be forgiven, the illnesses will be forgotten, and the stock will be ready to run, maybe not to the heights we saw before its 50% fall from grace, but certainly to levels that will make it worth betting on," he concluded.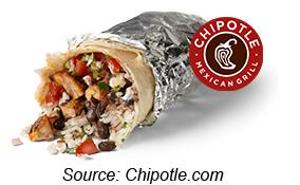 CEO interview - ResMed (RMD)
ResMed is a medical device maker whose devices are used to treat breathing disorders like sleep apnea and chronic obstructive pulmonary disease. The company has invested in cloud technology recently with cloud based applications that help diagnose, manage and treat breathing disorders. Its stock is up 25% for the year. Cramer interviewed CEO Mick Farrell to find out what lies ahead.
"What we do across the spectrum is we take patients who are sick and in hospital and we put them in the home, and we take care of them in the home. We have portable respiratory devices and home respiratory devices that with sleep apnea literally help them breathe every night; give them the gift of breath," said Farrell.
Farrell said that 89% of the patients with sleep apnea do not know about their condition. This means that there are tremendous growth opportunities for the company. He added that ResMed is also a leader in technology with over 2M connected devices that send data to physicians and patients to improve healthcare.
Viewer calls taken by Cramer
Dow (DOW) - DuPont (DD) merger: Cramer's trust owns Dow Chemical for the yield whereas DuPont has gone up a lot for the yield to be small.
J. M. Smucker (SJM): Competition in that space is hurting their margins. It makes sense to buy at $140.
Lululemon (LULU): They are spending for the future and this is the right time to buy.
::::::::::::::::::::::::::::::::::::::::::::::::::::::::::::::::::::
Jim Cramer's Action Alerts PLUS: Check out Cramer's multi-million dollar charitable trust portfolio and uncover the stocks he thinks could be HUGE winners. Start your FREE 14-day trial now!
Get Cramer's Picks by email - it's free and takes only a few seconds to sign up.