Stocks discussed on the in-depth session of Jim Cramer's Mad Money TV Program, Thursday, September 8.
The reaction to the sharp drop in oil inventories shows the markets have a one-track mind. "When you have a market that decides only one thing is working, and it doesn't bother with anything else, you have a market that is a lot more treacherous than it seems," said Cramer. The 14.5M oil inventory decline last week was the largest since 1999.
It seems no one saw the inventory decline coming, and that people thought the price of oil would keep falling. The decline led investors to believe the oil supply thesis was overstated, and they ran to buy energy stocks, which had a good Thursday. The market's one-track mind just favors one group and punishes the rest. "Lots of companies and sectors are laying down on the tracks, so to speak, almost in order to facilitate the smooth train ride for the oils," he added.
For instance, Apple (NASDAQ:AAPL) fell 3% when the company reported it will stop reporting weekend sales for the iPhone 7, which is a great phone for Millennials, in Cramer's opinion. The worst part was the market punishing retail stocks after weak numbers from Pier 1 (NYSE:PIR) and Tractor Supply (NASDAQ:TSCO).
This limited thinking is irrational and could prove treacherous for everyone.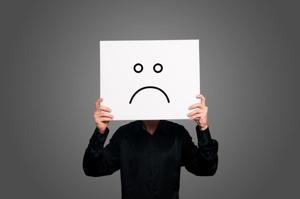 CEO interview - Spark Therapeutics (NASDAQ:ONCE)
At a time when biotech is struggling, Spark Therapeutics has outperformed. It is a developmental-stage biotech that is focused on gene therapy, and the stock is up 30% for the year. Cramer interviewed CEO Jeff Marrazzo to learn more about the company's retina therapy drug.
"Last year, we completed successfully a phase three clinical trial. It was a pivotal trial that was randomized and controlled for gene therapy in a genetic disease. That is a significant milestone, and we now are busy preparing and are near substantial completion of the first marketing authorization submission that we have put to the FDA," said Marrazzo.
Almost 93% patients are regaining part of their vision with just one treatment. The response has been great, which is good news for other therapies as well.
Marrazzo also commented on the drug pricing issue, saying therapies that help patients gain lost functions and have long-term benefits should be rewarded. The system needs an overhaul to reimburse companies for their efforts.
Safety stocks
When safety stocks like General Mills (NYSE:GIS) guide down, it sends chills down investors' spine. "This safety group may prove to be the most vulnerable out there at the moment, until the stocks come down to the point where their yields offer more support and the takeover chatter ends," said Cramer.
Due to rising competition in the yogurt business, the company cut its guidance, which led to the stock falling by $3. "No names were mentioned by COO Jeff Harmening, but it looks like Danone's (OTCQX:DANOY) in there taking share and taking no prisoners. And it could get even worse now that the French powerhouse has acquired WhiteWave (NYSE:WWAV)," said Cramer.
Even the safe Campbell Soup (NYSE:CPB) stock has fallen 16% in the last 2 months due to rising competition. This is a large decline for a food stock that has rallied in the past few years. Both the companies are moving in to the natural and organic space, as it has more growth. However, competition from private-label brands like TreeHouse (NYSE:THS) is making things difficult for them.
"The consumer has gotten even more frugal, while the supermarkets are trying to make as much as they can by pitting their suppliers against each other, and there has been unprecedented food price deflation," said Cramer. "The deflation in food is the black hole that investors are just waking up to," he added.
Investors who own stocks like Kellogg (NYSE:K), ConAgra (NYSE:CAG), Church & Dwight (NYSE:CHD), Kimberly-Clark (NYSE:KMB) and Clorox (NYSE:CLX) should be ready to sell. When these stocks fall enough to have support from their yields, one should buy into them.
Off the tape
Cramer went off the tape to review the privately held Blaze Pizza, which is a unique build-your-own pizza concept that lets consumers choose from over 40 fresh toppings and bakes their pizza in just three minutes. He interviewed President and COO Jim Mizes to know more.
Mizes said anyone can make a pizza, but only a chef can make a high-quality pizza like Blaze does. The company uses fresh ingredients and no artificial flavors. The combination of the ingredients used, speedy service and overall good experience makes Blaze a success.
Blaze Pizza is backed by basketball star LeBron James. "He saw what Blaze Pizza and what this category could be, so he started as an investor and then became a franchisee. And then he was so into Blaze that he came all in," said Mizes.
Viewer calls taken by Cramer
Petrobras (NYSE:PBR): With the real gaining strength, the stock was able to rally. Stay away, as the company is not in a good situation.
Etsy (NASDAQ:ETSY): It had a good quarter, and Cramer likes the stock.
Pepsi (NASDAQ:PEP): The company has the best organic growth numbers in the food business, and this is a great stock to buy.
Costco (NASDAQ:COST): For Cramer's trust, the target price to buy more is $150. Don't give up on this one.
Hain Celestial (NASDAQ:HAIN): Stay away from this one, as it has accounting irregularities.
::::::::::::::::::::::::::::::::::::::::::::::::::::::::::::::::::::
Jim Cramer's Action Alerts PLUS: Check out Cramer's multi-million dollar charitable trust portfolio and uncover the stocks he thinks could be HUGE winners. Start your FREE 14-day trial now!
Get Cramer's Picks by email - it's free and takes only a few seconds to sign up.
Editor's Note: This article discusses one or more securities that do not trade on a major U.S. exchange. Please be aware of the risks associated with these stocks.