In politics, stupidity is not a handicap. —Napoleon Bonaparte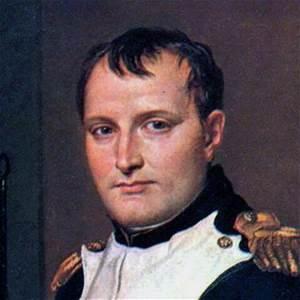 Note: To get these Biotech Forum Daily Digests as soon as they are published, just click on my profile, hit the big orange "Follow" button, and choose the real-time alerts option.

The biotech sector has had a nice few days in this holiday-shortened trading week, beating the S&P 500 as far as performance each and every day this week going into trading Friday. The main indices have certainly recovered nicely off their bear market lows late in the first quarter even if they have been in somewhat of a narrow trading range since their big surge in July. I think sentiment should start to improve both on the pharma and biotech sectors after the upcoming election results in continued divided government.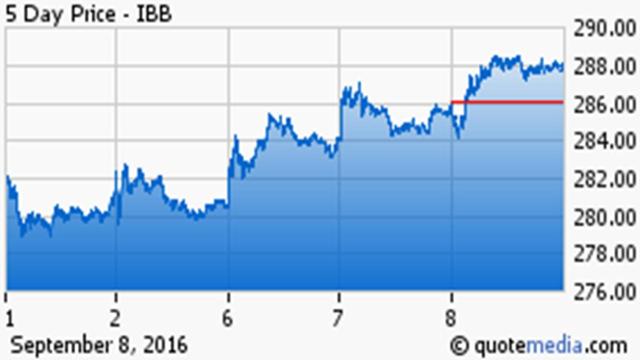 Note: To celebrate my 50th birthday and the kickoff of the NFL Season, The Biotech Forum will be giving away free two-week trials to the second-most-subscribed-to service of over 60 in the Marketplace throughout the weekend and through the final gun of Monday Night Football.

Lexicon Pharmaceuticals (NASDAQ:LXRX) is bucking the early downward tilt in the market early Friday and is up some 20% in early trading. The company announced its late stage trial assessing orally administered sotagliflozin in Type 1 diabetics produced successful results.
The company's compound, telotristat etiprate, has a late November PDUFA date seeking approval for the treatment of Carcinoid syndrome. This is rare disease affecting thousands of cancer patients with metastatic neuroendocrine tumors that have spread to the liver and other organs from the gastrointestinal tract.
The new CEO at Valeant Pharmaceuticals (NYSE:VRX) seems to be making some slow progress in turning around this one time drug giant's fortunes. The company has sold off some minor assets and paid down some $1.3 billion of its massive $30 billion debt load.
Valeant is still looking to sell off some $8 billion in assets to reduce that debt further. There has much speculation on what the company might sell including its prized asset of Bausch & Lomb if it got the right offer. Personally, I would love if the company would sell off its rights to relistor so it would remove the "Valeant" overhang Progenics Pharmaceuticals (NASDAQ:PGNX) which should trade at least 20% to 25% higher given its recent approval for the oral version of relistor on July 19.
In what has been a rare occurrence so far in 2016, California-based Fulgent Genetics has filed for its IPO under the ticker symbol FLGT. Founded five years ago, this company focuses on genetic tests for hospitals and medical institutions. Fulgent's approach is to create low-cost tests from a broad and flexible test menu that incorporates thousands more genes than its competitors, so it can be tailored to individual patient needs. Uniquely, each test carried out adds to and improves the genetic databases. Genetic testing has become a significant trend in the biotech space, it will be interesting to gauge the demand for these types of issues when it does come public.

Egalet Corporation (NASDAQ:EGLT) sees some rare analyst activity this week. Cantor Fitzgerald chimes in Thursday and reiterates a Buy rating and $21 price target on the pain management concern. Egalet recently raised some $40 million in funds via debt and Arymo, the company's proprietary abuse-deterrent extended-release morphine product has a PDUFA date of October 14th coming up as well. The Ad Comm panel voted in August 18 to 1 to approve this product so approval seems very likely.
Nektar Therapeutics (NASDAQ:NKTR) which has made a nice little move so far in September gets some attention from analysts this week. On Tuesday, Jefferies reiterated their Buy rating and today Piper Jaffray has chosen to reissued their Buy rating and $25 price target.
The company developed Movantik, an oral drug for opioid-induced constipation with partner AstraZeneca (NYSE:AZN), has several other compounds in its pipeline and is rapidly approaching mid-cap status with over a $2.5 billion market capitalization.
Speaking of drug giant AstraZeneca, analyst coverage seems to be turning more positive of late on this large pharma concern. After numerous Hold and Sell ratings in recent months, we have a couple of Buy ratings over the past two weeks. Argus Research upgraded AstraZeneca late in August and place a $38 price target on the stock stating the company's pipeline was undervalued by the market. Yesterday, Merrill Lynch reiterated their Buy rating and $41 price target.
Note: New analyst ratings are a great place to start due diligence, but nothing substitutes for deeper individual research in this very volatile sector of the market. Many of the small-cap names highlighted in the "Analyst Insight" will eventually appear in the "Spotlight" section, where we do deeper dives on this type of promising but speculative small-cap concern.

The final spotlight feature of the week is on a late stage Ireland based biotech concern named Prothena Corporation (NASDAQ:PRTA) as the bequest of a Biotech Forum subscriber who wanted a deeper dive on this name that is approaching mid-cap status.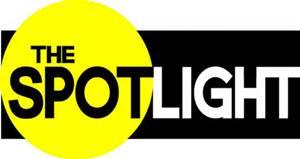 Company Overview:
Prothena Corporation is a late-stage clinical biotechnology company focused on the discovery, and commercialization of novel protein immunotherapies for the potential treatment of diseases that involve amyloid or cell adhesion. The company is based in Dublin and came public just less than four years ago after being spun off from Elan in 2012. The stock has almost a $2 billion market capitalization and trades at $55 a share. The shares 52-week high is north of $75.
Pipeline:
The company has a few compounds in its pipeline.
NEOD001
This is a wholly owned monoclonal antibody that specifically targets the amyloid that accumulates in AL amyloidosis. The Amyloidosis Foundation estimates that there are approximately 10,000 to 15,000 new cases of AL amyloidosis diagnosed annually in the United States and Europe and 30,000 to 45,000 individual in these regions are currently living with this deadly disease.
There are no approved treatments for AL amyloidosis that directly target the potentially toxic forms of AL protein. This compound was granted Orphan Drug status in 2012 and has a couple of late stage trials ongoing. If all goes well, the drug could be on the market sometime in 2018 or 2019 and could potentially generate some $1 billion in sales within the first five years according to some analysts.
PRX002
This compound is partnered with Roche and is aimed at being a disease-modifying treatment for Parkinson's disease and potentially other related synucleinopathies. Parkinson's affects some one million people in this country with 60,000 new cases being diagnosed annually. The compound is in Phase I development.
PRX003
This is a wholly owned compound also in Phase I testing and aimed at the treatment of inflammatory diseases including Psoriasis.
Analyst Commentary and Balance Sheet:
Analyst support is solid right now on Prothena. Since early August, Oppenheimer, Barclays, UBS and Credit Suisse have reiterated Buy ratings on the stock. Price targets proffered range from $65 at Credit Suisse to $77 at Oppenheimer. The current median analyst price target on the stock is $76 a share. The company ended the second quarter with nearly $450 million in cash and marketable securities on the balance sheet so is well-funded.
Prognosis:
The company has a couple of "shots on goal", solid analyst support and is well-funded. The company has also been mentioned as a buyout target. I am going to put Prothena on my "watch list" but prefer Amicus Therapeutics (NASDAQ:FOLD) that is somewhat similar to its disease approach but has nearer term catalysts which I recently profiled.

Thank You and Happy Hunting,
Bret Jensen, founder, Biotech Forum
Disclosure: I am/we are long FOLD, LXRX, PGNX.
I wrote this article myself, and it expresses my own opinions. I am not receiving compensation for it (other than from Seeking Alpha). I have no business relationship with any company whose stock is mentioned in this article.