When you compare the Western markets with the emerging markets, you'll see that there are tremendous opportunities overseas. In this article I'll show you some of my ideas.
A quick look at the forward P/E ratio of both markets (Yardeni) shows that emerging markets are almost 2 times cheaper than developed markets, trading at a P/E ratio of 12. The arbitrage between the two markets is at a record high, so it's a good idea to diversify from Western markets to emerging markets.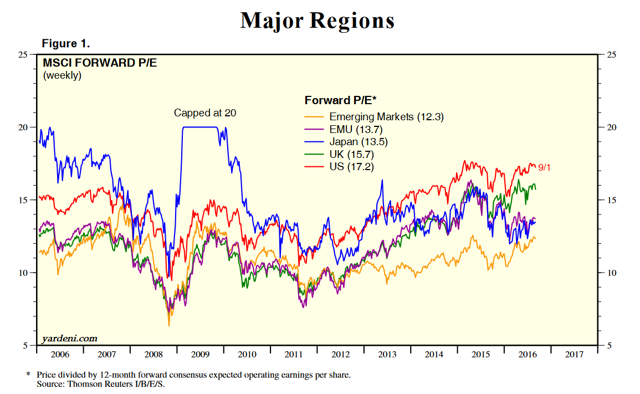 China and Russia are most likely to be the best place to invest in at this moment as they are the cheapest of the BRIC countries.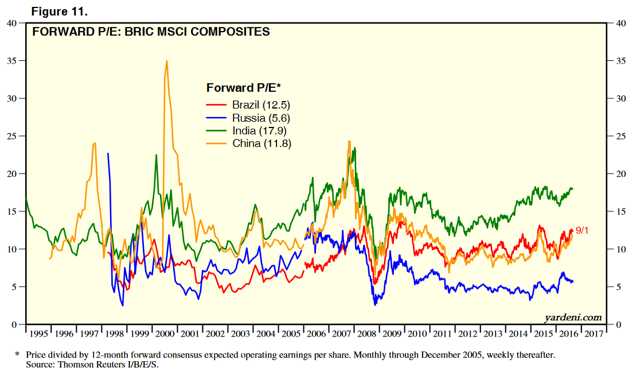 China for instance had two consecutive months of excellent growth, which can be measured by the power consumption numbers. July and August both had year over year growth of 8-10% going above the 500 billion kWh threshold as can be seen on the following chart (created by Correlationeconomics). This tells me that China's GDP growth will be accelerating in the coming months.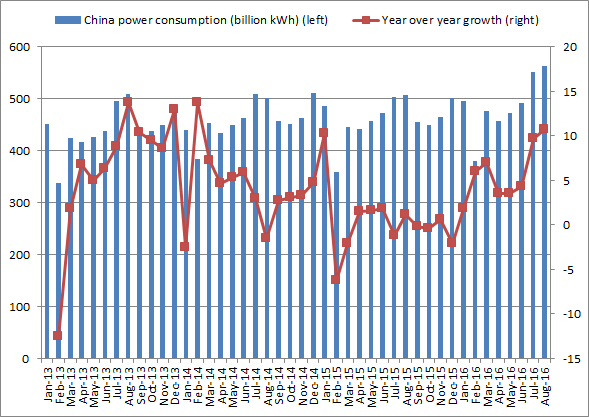 As we look at the Shanghai composite index, we can see that the China stock market is at the start of a new bull market. Investors should take this opportunity to get in now.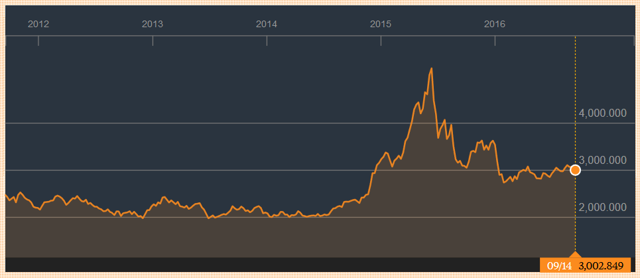 One sector which is booming a lot in 2016 is the Chinese real estate market. Newly built house prices are rising close to double digits since the start of 2016. One particular interesting company I'm following is Xinyuan Real Estate (NYSE:XIN). That company is still trading at half book value and is expecting earnings to increase dramatically going forward. The dividend is at 6% and the P/E ratio is close to 5. According to its latest earnings call, for the full year 2016, the company expects full year contract sales to grow approximately 30% and net income to grow approximately 50% compared to 2015.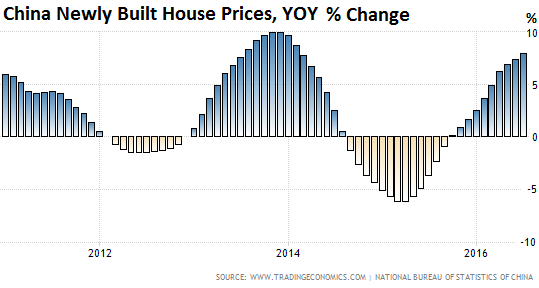 Russia (NYSEARCA:RSX) (see chart below) is a market that has recently been in the spotlight by many hedge fund managers of which Marc Faber is the most prominent. He has been investing in Russia recently because this market has had a severe downturn and he expects a lot of rebound potential. Moreover, the country has been adapting to the EU-U.S. sanctions for two years now. These sanctions were prolonged till 31 January 2017. It can only get better from this stage onward in case these sanctions are lifted. Russia is currently trading at a P/E ratio of only 5 and should outperform many other markets. The Russian ruble is starting to turn around as well which will add to the gains on your investment portfolio.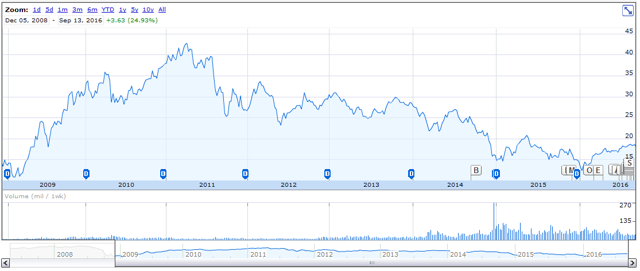 I recommend to invest in oil companies like Lukoil (OTCPK:LUKOY), which are trading at half book value, have no significant debt and have a dividend of 6% plus at a P/E ratio of only 7. The reason I believe oil (NYSEARCA:OIL) is going much higher is because at these prices, oil companies (in the developed countries) are either taking on more debt on their balance sheet or are burning cash (see chart below from Wood Mackenzie). Obviously, this is not sustainable in the long run.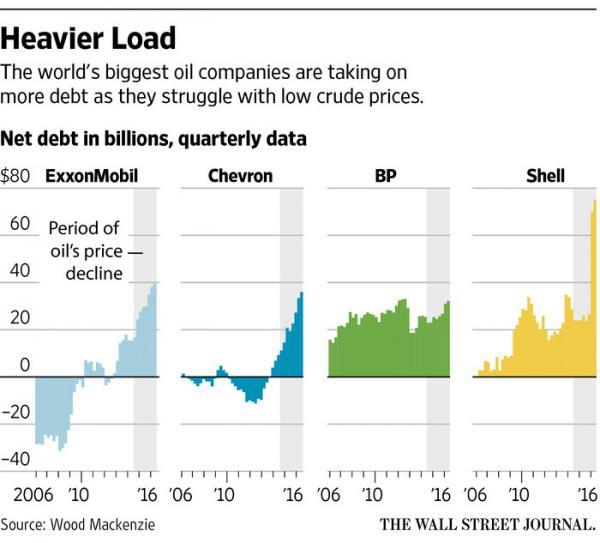 Another idea is to buy Russian bonds. Currently the 10 year Russian bond yields 8%, which is a lot higher than the 1.7% you get for U.S. bonds.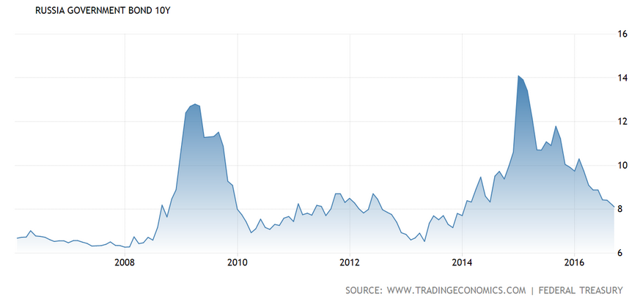 When the Russian sanctions were imposed in 2014, we saw that Russian bonds had collapsed, but now that the Russian economy is stabilizing, these bonds are going up in value. There is high demand for Russian debt at this moment as the economy is improving. If you're interested to buy Russian bonds, you could opt to go for the Russian corporate bonds: Finex Funds PLC Russian Corporate Bonds (LON:FXRU).
So these are some ideas on where I'm looking to invest at this moment. On a final note I want to mention that I see that money is starting to flow out of the U.S. dollar as foreign holdings in U.S. debt are declining (which also explains the sudden rise in U.S. bond yields this week). Jeffrey Gundlach is expecting 10 year U.S. bond yields to go above 2% by the end of the year. LIBOR rates are also rising at this moment. Whether this trend will follow through in the coming months is something we'll need to keep monitoring.
Disclosure: I/we have no positions in any stocks mentioned, and no plans to initiate any positions within the next 72 hours.
I wrote this article myself, and it expresses my own opinions. I am not receiving compensation for it (other than from Seeking Alpha). I have no business relationship with any company whose stock is mentioned in this article.
Editor's Note: This article discusses one or more securities that do not trade on a major U.S. exchange. Please be aware of the risks associated with these stocks.