All of a sudden, it became so clear.
While lugging a 60-pound pack up to a local mountain peak, I was struck by an epiphany. What the markets were trying to tell me suddenly made all the sense in the world.
Friday's shockingly weak August Nonfarm Payroll at 151,000 meant that the chance of an interest rate hike at the September 20 Federal Reserve Open Market Committee meeting just went to zero.
This means the tidal wave of buying awaiting Janet's decision moved forward two weeks to, like, NOW!
And while the coming gains in the major stock indexes may be muted, there is one sector that will benefit mightily.
That would be the FANG stocks, i.e., Facebook (NASDAQ:FB), Amazon (NASDAQ:AMZN), Netflix (NASDAQ:NFLX), and Alphabet (NASDAQ:GOOG).
When you are in a stock picker's market, you better start picking stocks, or you'll soon be washing windshields at the nearest intersection.
Who wouldn't want to own tech stocks?
They own mountains of cash - some $230 billion in Apple's (NASDAQ:AAPL) case. Some are growing by 20% a year. Technological breakthroughs are accelerating. It is the sector that every absolutely HAS to own.
The move into FANG is also part of a broader secular move out of defensive income earners into growth stocks.
This is exactly the sort of reallocation you would expect to take place if the US GDP growth rate was about to ratchet up from 2.0% to 2.5% or even 3.0%.
The latest batch of Q2 corporate earnings are hinting as much, having come in surprisingly good.
Corporate stock buybacks, after plunging during the summer, have come back to life, providing more rocket fuel for share prices. That is what keeping interest rates lower for longer gets you.
By buying dividend paying equities through cheap borrowed money, companies can essentially get their own stock FOR FREE.
And the charts - let's not forget the charts. Many names like Alphabet and Amazon are hitting new all-time highs as I write this. The recent upside breakouts and the momentum are there.
If you had to make one switch, I would be taking profits on the recent $17 run-up in Apple and shifting the money into Facebook, Alphabet and Netflix.
The iPhone 7 announcement is now behind us. Apple is really a value hardware utility now rather than a double-digit grower.
The stock will appreciate, but not enough to write home to your mother about.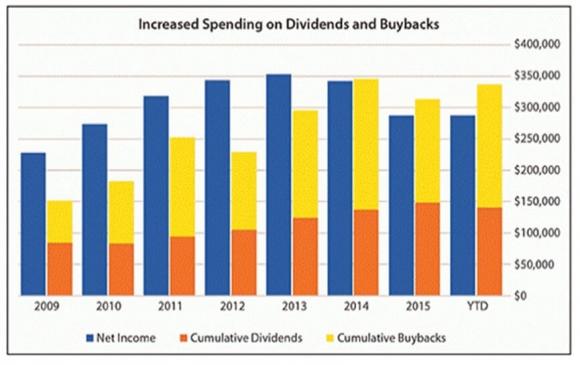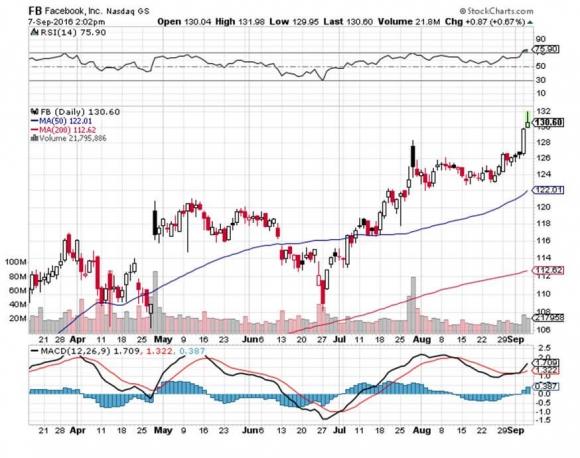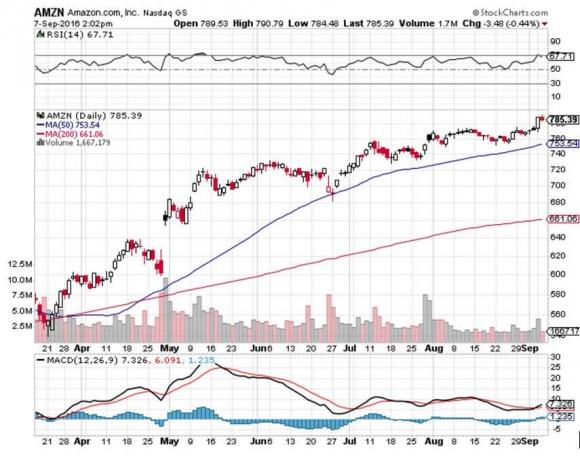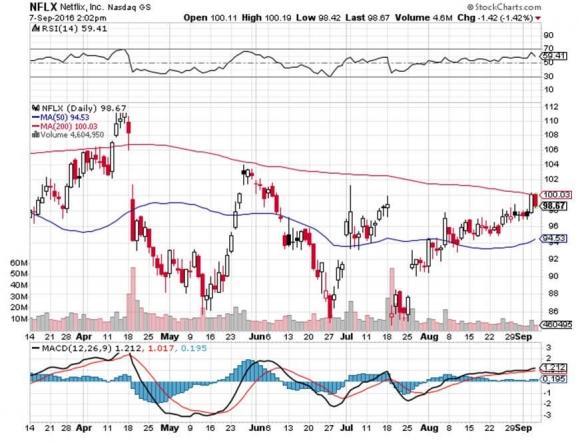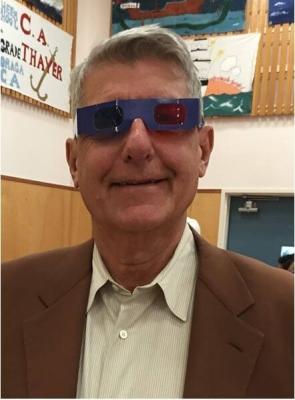 Suddenly, everything is so clear!
Disclosure: I/we have no positions in any stocks mentioned, and no plans to initiate any positions within the next 72 hours. I wrote this article myself, and it expresses my own opinions. I am not receiving compensation for it. I have no business relationship with any company whose stock is mentioned in this article.