Stocks discussed on the in-depth session of Jim Cramer's Mad Money TV Program, Thursday, September 15.
Cramer has been bullish on Apple (NASDAQ:AAPL) for a long time. As the stock hit its first 10% weekly gain in three years, Cramer decided to share his thesis behind owning Apple even when it fell to $93. He refused to agree with the market that the sentiment on the stock was bad.
The fundamentals of the company have not changed, and the growing service stream revenue cannot be ignored. "I didn't think anyone other than the most nimble traders would be able to get out of Apple and then get back in again," said Cramer. It was not even worth the risk when Carl Icahn sold his position, saying the company's best days were behind.
Apple confirmed that the new iPhone 7 was sold out worldwide. In Cramer's opinion, calling sales as "dramatic" is also an understatement considering the bullish language used by the telecom operators. The important thing to note is that Samsung's (OTC:SSNLF) battery issues also led to less competition.
"Apple makes the best products in the world, although admittedly, when your competition is an incidental arsonist, you have some easy compares," added Cramer. The company's financials are still strong, and it trades cheaper than the average stock in the S&P 500 index.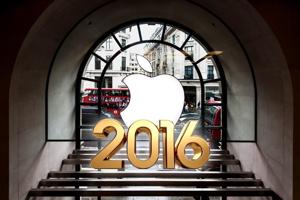 Casino Stocks
Macau's growth was hampered as the Chinese government started to crack down on corruption. After two years of sluggish performance of casino stocks, they are back. The decline has slowed in Macau this year. "If you were waiting around for a green light to tell you if was safe to buy, you passed up some enormous gains," said Cramer.
Cramer believes Macau is ready to go higher, as its August gross gaming revenue increased by 1.1%. The stocks to watch out for are Las Vegas Sands (NYSE:LVS), MGM Resorts (NYSE:MGM) and Wynn Resorts (NASDAQ:WYNN). "Personally, I think the easy money has already been made, because the stock market is basically a prediction machine that forecasts what is going to happen roughly six months into the future, and it predicted this pickup in Macau," he added.
The rally is far from over. Las Vegas Sands is a safer play due to its mass-market exposure. Investors who like long odds are willing to bet on Wynn. "If, like me, you believe that Macau is ready to bounce back, then both stocks have more room to run," said Cramer.
Consumer Spending
Where did the consumer go? This is the question on Cramer's mind after the 0.3% decline in sales from the previous month. This was the first drop in retail sales in five months. It is cheaper for the young Americans to eat in than go to a restaurant. They'd rather watch Netflix and binge at home.
The retail environment is difficult to track with the changing spending habits of the Millennials. The housing industry remains strong, based on the conference calls of Toll Brothers (NYSE:TOL), Home Depot (NYSE:HD) and Lowe's (NYSE:LOW).
Many analysts are predicting gloom for retail, though Cramer remains optimistic. Certain sectors are doing well, whereas some others are outside the traditional metrics. "No matter what, demand is not as strong, as stocks need to stay up in the air if the Fed hikes rates. Then again, looking at this number, you have to ask, 'Why would they bother?'" he concluded.
Jerry Jones and football
In the special segment, Cramer sat down with Jerry Jones, owner, president and general manager of the Dallas Cowboys which is valued at $4.2 billion. He said the market for football is huge in Dallas, which is booming economically as well.
Jones commented on NFL's partnership with Twitter (NYSE:TWTR) by saying the power of NFL should never be underestimated, and that time will tell if this changes the outlook for Twitter.
Off the tape
In this segment, Cramer reviewed the privately held Potoo Marketing, which helps vendors sell their good on Amazon (NASDAQ:AMZN). Amazon has made it easy for consumers to buy products, but it's an entirely different story for sellers. Cramer interviewed co-founder and CEO Fred Dimyan to know more.
"Potoo is a bird that is indigenous to the Amazon, and it's a camouflage bird that is integral to the ecosystem but hides out in the background. And that is what we do for our clients," said Dimyan. He added that Amazon offers 360 million products for sale to consumers, but managing 3 million sellers is a huge task.
Potoo helps Amazon manage both good and bad activity, as well as helps brands spot counterfeit goods. The company even purchases suspicious items itself and reports fraud to Amazon. He added that Amazon has a strong policy against duplicate goods, but not the expertise to manage it. That's where the knowledge Potoo has comes in.
Viewer calls taken by Cramer
Twitter: The company needs growth, which looks difficult currently.
R. R. Donnelley (NASDAQ:RRD): Own the stock, which will split into three, to generate value. Until then, it offers 6% yield.
AT&T (NYSE:T): This is a good time to buy, as it yields 4.75%
Groupon (NASDAQ:GRPN): The stock has bottomed. Hold on to it.
::::::::::::::::::::::::::::::::::::::::::::::::::::::::::::::::::::
Jim Cramer's Action Alerts PLUS: Check out Cramer's multi-million dollar charitable trust portfolio and uncover the stocks he thinks could be HUGE winners. Start your FREE 14-day trial now!
Get Cramer's Picks by email - it's free and takes only a few seconds to sign up.