Company Introduction
Johnson & Johnson (NYSE:JNJ) is the largest company in healthcare, operating in three business segments - consumer, pharmaceuticals and medical devices. The company owns some of the most well known brands in healthcare, including Band-Aid and Tylenol. Its medical device offers a range of products used in orthopedic, surgery, cardiovascular, diabetes care and vision care fields. In this article, the author will try to dissect the company's acquisition of Abbott Laboratories' vision business, and its impact on the company's short term and long term share prices.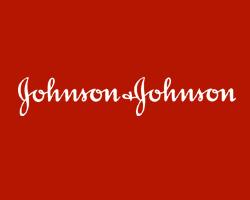 Company Key Facts
Share price: $118.25 per share
Market cap: $319.31 billion
Dividend: 80 cents per share
YTD Performance: 15.12% capital gains
Credit Rating: AAA (only other company with such prestigious rating is Microsoft)
Acquisition and Future
On Friday, Johnson & Johnson announced the acquisition of Abbott's (NYSE:ABT) medical optics unit for $4.3 billion in cash. The acquisition can be summed as a win for both sides as Abbott wishes to part ways with its weakest business segment, and Johnson & Johnson wishes to enter into the underserved eye care market.
The deal was announced on Friday, September 16, 2016, and is expected to fully close by the first quarter of 2017. For Johnson & Johnson, Abbott's vision business is an entry to the eye care market, but not immediately. In fact, sells have been stalling for the business' current devices, with margin shrinking to a very mediocre 11% and a Compound Annual Growth Rate (OTCPK:CAGR) of 4%, which is very low for the healthcare business. (In comparison, JNJ's margin is nearly 70% and Abbott around 55%)
Abbott's Vision Business and The Eye Care Market
Abbott's former vision division provides surgeons with eye diagnostics and surgical tools. Of these tools, the main function of the medical device is to surgically treat myopia (Nearsightedness) or hyperopia(Farsightedness). In addition, the device is capable of replacing the cornea (curing vision bluriness) for older patients.
Currently, the vision market is one of the most underserved markets in health care, and Johnson & Johnson is purchasing the business unit in order to seek growth in the area. However, the stalling sales and low growth rate in Abbott's former division indicates that the devices may be on the decline or technologically out of date. In order to truly dominate the area, Johnson & Johnson would need to restructure the division in order to create more favorable and newer devices through significant R&D efforts. Whether the company could achieve this is anyone's guess.
What It Means For Investors in JNJ
Overall, this is a bold and ambitious move for JNJ, which would likely come to fruition in four to eight years if everything moves well. For investors, this business segment may be a small drag on the company for the short term, since both its division margin (11%) and annual growth rate (4%) is on the low end for medical devices. However, given the division's size (4.3B) relative to the entire company (300B+), the drag on share prices should be negligible, and any move beyond 1% may indicate an over reaction by the market.
For long term investors, the purchase is a signal for JNJ's ambitions in the eye care market, and may signal more acquisitions of similar companies yet to come. The news is generally positive for long term investors.
Conclusion
Purchasing Abbott's vision division is good news for Johnson & Johnson and its growth plans. The division purchased is not doing well financially, but that may change as JNJ uses his financial strength to put forth more R&D efforts. All in all, look to purchase JNJ on weakness, especially if it comes from news in connection with the acquisition.
Disclosure: I am/we are long JNJ.
I wrote this article myself, and it expresses my own opinions. I am not receiving compensation for it (other than from Seeking Alpha). I have no business relationship with any company whose stock is mentioned in this article.