Stocks discussed on the in-depth session of Jim Cramer's Mad Money TV Program, Monday, September 19.
Cramer has started thinking ahead. Which stocks should be bought after the Fed's meeting is over? "This is my big, bad event theory, where once an event transpires, even if the outcome is suboptimal, money from the sidelines starts to come back in as investors who were waiting for an event to happen feel safe to start buying again," said Cramer. Investors should be prepared for the aftermath of the event rather than the event itself.
Buyers may be discouraged to buy till the election or a hawkish statement from the Fed. In fact, they will look for stocks that have growth and very little to do with the global economy. At CNBC's Delivering Alpha conference, Cramer mentioned that he liked Bill Miller's idea of buying Amazon (NASDAQ:AMZN) since this will be a perfect play after the Fed's meeting. Miller liked Alphabet (NASDAQ:GOOG) (NASDAQ:GOOGL) and Facebook (NASDAQ:FB) as well but Amazon is a better pick since it is a play on the $5T retail market while the other two are going after the $500B advertising market.
Since Amazon has got nothing to do with the interest rate hike, it becomes a perfect stock to buy considering its growth. Amazon is a company that consumers love and they cannot live without. Its business and cash flow will not slow down despite the rate hike.
"You can be paralyzed, you can be sidelined, you can dread the future, or you can find situations right in front of you that can be bought, both before and after the Fed meeting, as long as you aren't so scared that you can't think," concluded Cramer.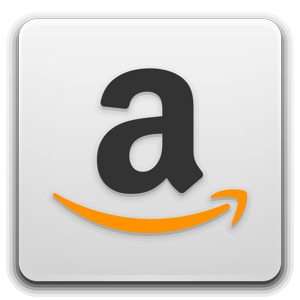 Anadarko Petroleum's (NYSE:APC) brilliant move
Even if the oil price stays in the $40s, there are lots of opportunities. Last week Anadarko announced the acquisition of Freeport-McMoRan's (NYSE:FCX) deep water oil assets in the Gulf of Mexico for $2B. Since Freeport needs to sell its assets desperately, it's a win for Anadarko. Freeport's purchase of Plains Exploration and McMoRan Oil and Gas for $19B turned out to be a disaster as oil prices collapsed in 2014. The stock has started to recover after being run down for two years.
Anadarko, on the other hand, is a well-run oil and production company. Many oil and gas companies have taken advantage of lower prices to buy assets by issuing secondary stock. Anadarko also did a secondary offering of 35M shares at $54.50. The stock is trading at $57.73 on Monday, which means that investors are getting Freeport's assets at a paltry cost. "Anadarko shelled out $2B for a very attractive asset that is going to become a huge cash generator after they spend little money developing it," said Cramer.
This purchase doubles Anadarko's ownership in Lucius development to 49% from 23.98% earlier. The new assets will boost Anadarko's oil production by 80,000 barrels a day and it could make profit even at $30. What's not to love about this deal?
Coach (COH)
Is the turnaround in Coach real? The stock has been sluggish for a long time as the brand was losing exclusivity and touch with its customers. When Victor Luis took over as the CEO in 2014, he began a turnaround and rectified many issues. The underperforming stores were closed and products got an overhaul. They made a smart acquisition in the footwear category as well.
The turnaround started in January when they beat on revenue and earnings but with a 4% decline in same-store sales. Although the same-store sales declined, it was better than the previous year. In April, the company beat earnings with flat same-store sales. In August, the company beat earnings by a good margin with their same-store sales increasing 2%. "These last two quarters made me feel like Coach had truly gotten its act together and the comeback was too legit to quit," said Cramer.
Even after the beat in August, the stock has fallen from $40 to $36. Morgan Stanley downgraded the stock to underweight as they believe that Coach has hit its targets in an unhealthy way. Regardless, Cramer thinks that the turnaround is real with a new management team and an attractive stock price that is trading at 15 times earnings with a yield of 3.7%.
Seres Therapeutics (NASDAQ:MCRB)
When Sarepta Therapeutics (NASDAQ:SRPT) rallied 75% on the news that the FDA has approved the company's treatment for muscular dystrophy, it shocked Cramer as the stock was hit from $31 to $14 in January on the news that its clinical data was not promising. This proves that early-stage biotech stocks are highly speculative.
The same case applies to Seres Therapeutics, which saw its shares plummet in August after the clinical data. Seres is developing microbial treatments to restore the body's natural balance. More than 29,000 patients die each year due to infections caused by imbalance. The current care antibiotics kill the good bacteria making reinfections likely.
The worst case scenario for Seres is already baked into the price and the company has no debt on its balance sheet at $211M outstanding cash. This makes the stock attractive in the long term, but it is a highly speculative play.
Crude price linkage to stocks
The pattern of market movement linked to oil price is a worrying sign for Cramer. Every time oil falls below $40, there are rumors of production freezes which bring the price back up. "This kind of rumor-mongering still does exactly what the world's oil ministers want. It's incredible, it's ridiculous, but it works every time," said Cramer.
The rumors always include statements from some country's oil minister who wants the oil price to go higher. Based on the recent rumor about Venezuela freezing production this theory can be confirmed. All the countries who want the oil price to go higher, make statements of action that will stabilize oil prices.
The truth is that all want the price to go higher but they do not want to freeze production and lose market share to the US. According to Cramer, this has happened for the sixth time this year.
Viewer calls taken by Cramer
Walt Disney (NYSE:DIS): There is no catalyst in the near term, but it's a good stock for the long term.
Hasbro (NASDAQ:HAS): Cramer would be a buyer of the stock at this price for the long term.
::::::::::::::::::::::::::::::::::::::::::::::::::::::::::::::::::::
Jim Cramer's Action Alerts PLUS: Check out Cramer's multi-million dollar charitable trust portfolio and uncover the stocks he thinks could be HUGE winners. Start your FREE 14-day trial now!
Get Cramer's Picks by email - it's free and takes only a few seconds to sign up.