Company Introduction
Intuitive Surgical Inc. (NASDAQ:ISRG) is the manufacturer and distributor of the Da Vinci Surgical systems, which is capable of five surgical specialties: gynecologic surgery, urological surgery, general laproscopic surgery, cardiothoracic surgery and head and neck surgery. The company is currently the only profitable surgical robotics in these fields and act as a monopoly in the business. The future of the business is very bright, but there are several factors that indicate that the business may just be too overpriced currently. As a result, the author recommends investors to avoid entering into Intuitive Surgical at the moment.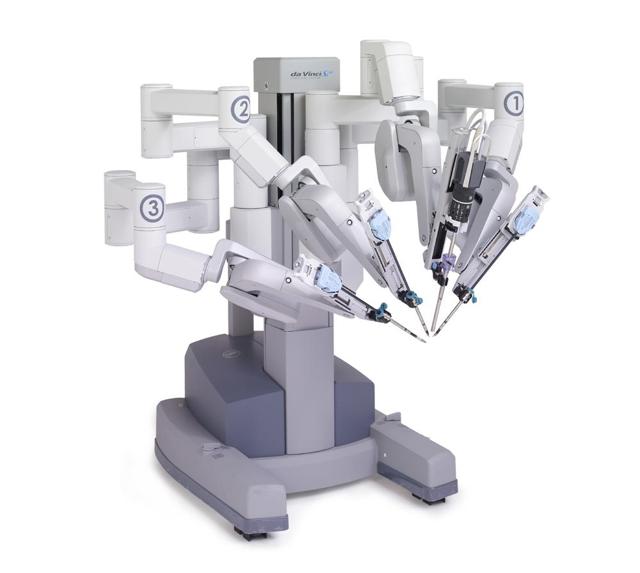 Company Key Facts
Share price: $673.12 per share
Market cap: $25.49 billion
Dividend: $0
Price Earnings Ratio: 38.2
Competition and Ease of Use
The biggest weakness to Intuitive Surgical's Da Vinci system is that it takes a very skilled surgeon specializing in the machine to conduct a proper surgery, much like how you would need a skilled surgeon to conduct a non-machined surgery. In fact, there are several competitors looking to "lower the bar" and allow less experienced surgeons to conduct surgery on surgical robotics, as well as solutions costing less. These companies include Google (NASDAQ:GOOG) (NASDAQ:GOOGL) and Johnson & Johnson (NYSE:JNJ) venture Verb Surgical. Although these companies are just starting their venture into the field, it is safe to say that Intuitive Surgical's monopoly is not fully secure. The competition will arrive, sooner or later.
In addition to the Da Vinci system's high skill requirement, Intuitive Surgical machines comes at a base cost of $1.5 million each, and cost as much as $3 million with full add-ons. Of course, this price point is simply too expensive for many hospitals and clinics. Thanks to its monopoly, Intuitive currently has a high operating margin. However, company will lose the capability to set prices once the competition arrives, which would lower operating margins significantly.
Share Pricing
Intuitive Surgical's future is bright, but its shares are simply overpriced currently at 38.2. This price point is simply too high even for a company enjoying a monopoly. In contrast, soft drink oligopolies Coca Cola (NYSE:KO) and Pepsi (NYSE:PEP) are only priced around a P/E ratio of 24, and even Microsoft(NASDAQ:MSFT), who enjoys the biggest technology monopoly, only has a P/E of 27. With these figures in mind, Intuitive's P/E ratio is simply too high at 38.2, especially with significantly weaknesses in its surgical device and competition arriving.
Conclusion
In conclusion, Intuitive Surgical Inc. is just not worth its price tag currently. The company's future is bright, but competitors are catching up and entering into the company at a P/E ratio of nearly 40 is not a good idea for any investor. Stay away from Intuitive Surgical at the current pricing.
Disclosure: I/we have no positions in any stocks mentioned, and no plans to initiate any positions within the next 72 hours.
I wrote this article myself, and it expresses my own opinions. I am not receiving compensation for it (other than from Seeking Alpha). I have no business relationship with any company whose stock is mentioned in this article.