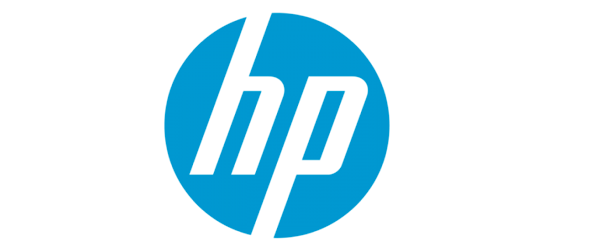 Last week, HP Inc. (NYSE:HPQ) announced its plan to acquire Samsung Electronics's (OTC:SSNLF) printer/copier business for $1.05 billion. I believe the transaction has many strategic and financial factors going in its favor.
The $55 billion copier industry is a mature, service-intensive segment that a bigger player like HPQ can disrupt by onboarding the right intellectual property. Samsung owns approximately 6,500 printing technology patents and HPQ will have the benefit of picking up 1,300 researchers and engineers who specialize in the field. HPQ believes that with Samsung's assets it can revive an industry that is largely stagnant, has improved little technologically over the past decade, and rife with product offerings that possess unnecessarily high costs of servicing. Management asserts that the number of serviceable parts in its newest printers will be approximately seven versus 24 for traditional copiers.
Samsung's printing unit is a higher-margin segment relative to HPQ's core operations and also offers immediate cost-cutting opportunities. HPQ CEO Dion Weisler expects the transaction to be accretive to earnings within the first twelve months post-close at $0.02 per share. HPQ also intends to complete the purchase using offshore cash, given the tax disincentives of repatriating the cash back to the US. Samsung's South Korea domicile will benefit HPQ by expanding the company's presence in Asia.
The deal will also help consolidate the industry to a small degree (undue regulatory scrutiny shouldn't be an issue) by eliminating one of HP's smaller competitors. Canon (NYSE:CAJ), Ricoh (OTCPK:RICOF), and Xerox (NYSE:XRX) are currently the market leaders in A3 printing, comprising about two-thirds of the market (Source: Gartner Research). HPQ's A3 business is about 2-3 times the size of Samsung's, but combined they should not constitute more than 10% of the market.
The acquisition should additionally help HPQ compete on price. Samsung has invested heavily into A3 laser technology that looks to favorably price in relation to rivals, particularly in the traditional monochrome printing market. HPQ already uses Samsung's A3 laser technology within its own products. Combined with HPQ's PageWide technology, the company could make headway toward lowering page costs in the color segment of the market.
In A4 printing, HPQ is currently the market leader, with approximately 36% share (Source: International Data Corporation ("IDC")). However, the market is slowly declining (currently at a rate of 10%-12% Y/Y) as consumers and businesses increasingly shift to digital-based documents. HPQ will also acquire Samsung's A4 unit, which comprises 4%-5% of the market.
In terms of business relationships that could potentially be altered as a result of the transaction, HPQ has had a notable partnership with Canon since 1984. Canon produces the engine technology in its printing devices and receives the benefit of a larger market from HPQ's commercialization capabilities. HPQ's acquisition of Samsung's printer unit does not fundamentally change the nature of the partnership and could in fact strengthen it with the strategic benefits that could come out of the deal. Canon, Inc. CEO Fujio Mitarai praised the transaction post-announcement. According to the IDC, Canon alone owns approximately 20% of the A4 market.
Overall, the Samsung copier acquisition speaks to HPQ's focus toward growth acceleration and mature industry disruption, objectives that were laid out for the company after HP's two-way split in November 2015. HPQ has already done this with the $12 trillion manufacturing industry with its entrance into the high-growth 3-D printing vertical, and is now doing the same with respect to the copier space. On balance, this transaction has a large degree of strategic value and would look to be accretive to earnings in short order post-close.
Disclosure: I/we have no positions in any stocks mentioned, and no plans to initiate any positions within the next 72 hours.
I wrote this article myself, and it expresses my own opinions. I am not receiving compensation for it (other than from Seeking Alpha). I have no business relationship with any company whose stock is mentioned in this article.
Editor's Note: This article discusses one or more securities that do not trade on a major U.S. exchange. Please be aware of the risks associated with these stocks.