Last week, the Airbus (OTCPK:EADSF) (OTCPK:EADSY) A380 made headlines as Singapore Airlines (OTCPK:SINGY/OTCPK:SINGF) decided it will not be extending leases for the first Airbus A380 that it added to the fleet. In 2007, Singapore Airlines became the launch operator of the Airbus A380. At that time, it made headlines in a more positive way as 'the aircraft that would change the way we travel'.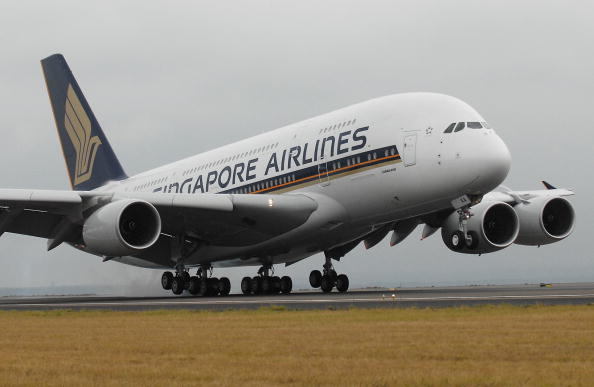 10 years later, today, we can say that the Airbus A380, due to a variety of reasons, is not the huge success that was once envisioned by Airbus. The Airbus A380 perfectly fits airlines that leverage a hub-spoke network, but over the years, we have seen airlines transitioning to a point-to-point network requiring smaller aircraft.
Where Airbus studied the VLA (very large aircraft) and proceeded developing the Airbus A380, Boeing (NYSE:BA) deemed the VLA a high-risk play and opted for smaller aircraft. This small aircraft would eventually become the Boeing 787 Dreamliner. Ironically, the Dreamliner program for which demand has been high but cooling as of lately has shown not to be in a financially rosy position either.
Demand for the Airbus A380 has been far below Airbus's initial projections and the airframe is failing to return profits to Airbus. With demand being low and the aircraft being far from a financial success on a unit basis, media were quick to use the news of Singapore Airlines dumping its first A380 to sculpt a dramatic picture for the Airbus A380, a picture in which the A380 was being portrayed as an unwanted aircraft.
Despite the more than challenging niche market that the A380 is active in, I think it is fair to add some nuance as well.
Early adopter
Singapore Airlines was one of the early adopters of the Airbus A380. The airline was the fourth customer to announce an order for the superjumbo and in October 2007, became the first operator of the Airbus A380.
Acting as launch customer has some perks as well as some disadvantages.
Some perks include publicity and some extra discounts on the early models. When a new type of aircraft enters commercial service, it is always broadly covered by media and it is always nice to have that particular aircraft sporting your company colors.
On the other hand, being launch customer has one big disadvantage. The initial models usually are a bit overweight and there is a possibility for teething problems arising shortly after entry into commercial service. To counter this a bit, airlines get a bigger discount when they are one of the launch customers.
Value and issues
A few things that can arise during a 10-year lease are fluctuations in demand and value of aircraft and performance improvements that are feathered in the production gradually.
The first five A380s that Singapore Airlines ordered were part of a sale-leaseback arrangement with lessor Doric. These aircraft were one of the early-built superjumbos and later on also suffered from cracks in the wing. More fatigue checks were required, which increased costs and decreased time in which the aircraft could be operational. A retrofit fix was available for these aircraft.
At the same time, Airbus has included some improvements in the newer Airbus A380s and offers a new variant with higher take-off weight. This variant could either travel further or carry more passengers.
On the other hand, it is safe to say that demand for the Airbus A380 is low. This also affects the market value of the aircraft at service entry as well as its residual value. With a market value of $200-240 million, the lease rate would be $1.6-1.9 million per month. With demand being low, I can imagine airlines not extending their current contracts, but ordering new A380-800 weight variants that better fit their fleet while at the same time being able to get more attractive discounts. This way, when entering a new sale-leaseback agreement, the airline can benefit from bigger discounts with the jet maker when firming up an order. This is beneficial to the airline.
Conclusion
Demand for the Airbus A380 is low. With some improvements on the Airbus A380 that have been incorporated post-launch, I do think the only logical thing for Singapore Airlines was to add five newer aircraft to the fleet, while not extending the existing lease contracts for the first five aircraft. With Singapore Airlines not extending the first out of five contracts and having five aircraft on order, I think it is clear that Singapore did not grow tired of the Airbus A380 but the new aircraft are likely to have more satisfying performance and features. Additionally, if executed wisely, a new lease construction could be beneficial to Singapore Airlines.
It would be a whole different ball game if Singapore had no aircraft on order. This, however, is not the case. In the end, there remains one big challenge for Airbus and that is adapt pricing in such a way that it can be at least somewhat competitive with second-hand A380s, which can be leased for less than 50% of the lease rate for a brand new aircraft.
If you would like to receive updates for my upcoming articles, please click the "Follow" text at the top of this page next to my profile.
Disclosure: I am/we are long BA.
I wrote this article myself, and it expresses my own opinions. I am not receiving compensation for it (other than from Seeking Alpha). I have no business relationship with any company whose stock is mentioned in this article.
Editor's Note: This article discusses one or more securities that do not trade on a major U.S. exchange. Please be aware of the risks associated with these stocks.