Ascena Retail Group (NASDAQ:ASNA) reported Q416 earnings that missed analyst estimates by a wide margin. The retail group that includes multiple store concepts is trading down nearly 30% on the day.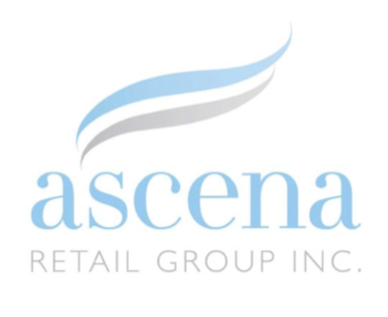 The stock is down at multi-year lows not seen since the financial crisis. The biggest question is whether the retail giant can escape from this dive with a lack of focus on any strong brand, especially after recently adding Ann Taylor and LOFT to the batch.
For Q4, Ascena only saw the Lane Bryant concept grow comp sales while all of the other brands saw declines of 4% or more.
Source: Ascena Retail Q416 earnings release
Possibly even worse, Ascena guided to FY17 earnings at a high of $0.65 with analyst estimates of $0.83. The stock is trading down below $6 so the stock could have value if a turnaround was to take place. Ascena traded over $17 at one point last year.
The pattern continues a deworsification trend with Ascena Retail that my research previously highlighted. Over the last few years, the retail giant with quarterly sales now topping $1.8 billion constantly has at least one or two brands struggling. With nine brands now, the business appears to difficult to manage in this tough retail environment.
The company regularly focuses on the cost savings and synergies of owning all of these different retail concepts, yet meeting the top line and margin expectations are the biggest problem. As a prime example, the company is busy turning around Justice that saw comp sales drop double digits to start FY16 and now faces a new CEO at Dressbarn.
Another example of this scenario is that Ascena achieved $18 million above the cost synergies from the Ann Taylor deal for a total of $55 million of savings for FY16. The company expects to reach $235 million in total, yet the stock has lost $450 million in market valuation today.
The key investor takeaway is that large declines always peak my interest in a future value play. The problem with Ascena is that the deworsification problem that my research focused on several years ago was recently compounded with the purchase of Ann Taylor.
Until the retail giant shows that the different retail concepts can be effectively managed, the stock remains one to avoid.
Disclosure: I/we have no positions in any stocks mentioned, and no plans to initiate any positions within the next 72 hours.
I wrote this article myself, and it expresses my own opinions. I am not receiving compensation for it (other than from Seeking Alpha). I have no business relationship with any company whose stock is mentioned in this article.
Additional disclosure: The information contained herein is for informational purposes only. Nothing in this article should be taken as a solicitation to purchase or sell securities. Before buying or selling any stock you should do your own research and reach your own conclusion or consult a financial advisor. Investing includes risks, including loss of principal.