Background
Adobe Systems Incorporated (NASDAQ:ADBE) released its third quarter results last night for the 3 months ending September 2nd, 2016.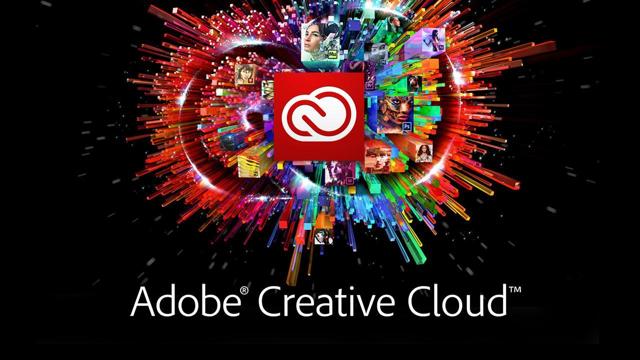 I am a very happy user of Adobe's Document Cloud. I use the service to manage a few contracts with remote parties. The ability to workflow documents to different parties via email is really well thought out and easy to use. It has made the hard and tangible task of actually getting (digital) signatures far more convenient. My only gripe with the service is that the problem of witnessing signatures, where required, has not been cracked by Adobe. But, all in all, it's a great service and I am happy to pay the subscription fee.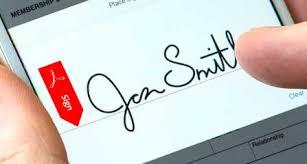 But whilst I am a happy Adobe customer and firmly believe that the Adobe Document Cloud can only grow, I am far from sure if it's a good investment. When I look at the Adobe P/E of 50+ on Google Finance, any interest I have of considering an investment in the stock quickly evaporates into thin air.
With the latest earnings just out on September 20th I thought it was time to have a quick review of Adobe to determine if it a worthy investment candidate.
How did the quarter go?
Adobe had a great quarter in terms of growth. Quarter-on-Quarter Sales were up 20%, but what really impresses me is the transition to a subscription based model.
| | | | | |
| --- | --- | --- | --- | --- |
| | Q3 2016 $M | | Q3 2015 $M | |
| Subscription | 1169 | 80% | 829 | 68% |
| Product | 181 | 12% | 275 | 23% |
| Services | 114 | 8% | 113 | 9% |
| Total Sales | 1464 | 100% | 1217 | 100% |
The Subscription share of the revenue has shot up from 68% to 80%. Customers are loving the subscription services. Subscription Sales increased by +$250M against lost Product Sales of -$100M. Service Revenues have not really been impacted by the move to a Subscription based business model. Adobe is executing very well on its evolution as a company to the cloud.
Subscription Sales are important because they are very predictable. We can annualize the most recent quarter to get a more accurate picture of "real" annual sales. Looking at the above figures for the quarter, we can be quite confident that annualized Sales for Adobe are $6B Vs ttm Sales of $5.5B, and we still have to consider growth that is likely to occur in the next few years.
Discounted Cashflow Valuation
I like to take the Free Cashflow of a business and work out the present value of discounted future cashflows. I often find that a 3% growth rate and 8% hurdle rate results in a DCF value that is quite near the market cap. If you have analyzed the stock you can adjust the growth rate away from 3% to a figure you feel is appropriate.
Here's the formula I use:
DCF Value = Annual FCF * (1 + growth rate) / (hurdle rate - growth rate)
Now typically I would use the TTM FCF or perhaps an average of the FCF of the last several years if we are dealing with a mature cyclical business. In the case of Adobe, it's probably reasonable to annualize the quarter's FCF as opposed to using the ttm FCF.
The FCF for the quarter came in at $462M and this annualizes to $1.85B. Using this annualized FCF and a hurdle rate of 8% we can obtain the following DCF Valuations for the following growth rates.
| | | | |
| --- | --- | --- | --- |
| Growth Rate | 3% | 4% | 5% |
| DCF Value $B | 38.11 | 48.1 | 64.75 |
The current market cap before the market opens is $50B. So Adobe is priced for 4% perpetual growth that takes into account a discount rate of 8%.
The current surplus value on the balance sheet is about $350M (Current Assets Less Total Liabilities). Whilst this is nice, $0.35B is not too material in terms of a $50B valuation.
Since we know Adobe's near term growth rate will likely be far higher than 4% we can take advantage of the information.
Period
FCF $B
Growth
Discounted FCF $B
Annualized FCF
1.85
Y1 FCF
2.04
10%
1.88
Y2 FCF
2.19
7.50%
1.88
Y3 FCF
2.35
7.50%
1.87
Y4 FCF
2.47
5%
1.81
Y5 FCF
2.59
5%
1.76
Sum of DCFs from Y5 onward at 3% long term growth, 8% discount
53.41
Sum of all DCFs
62.62
Given sales grew at 20% over the last 12 months it seems reasonable they might grow as I have forecasted. Using the above you see that the sum of future discounted FCFs comes to $62.6B.
As I write this, the market has opened and the market cap has shot up 6% from $50B to $53.5B as the latest earnings data is acted upon.
Conclusion
Whilst the DCF approach is not perfect it certainly seems to get you in the right ballpark. In the case of Adobe, the market and myself seem to be thinking along the same lines. I think Adobe is fairly valued by the market on the belief it can continue with strong growth.
I prefer to invest in situations where the market and I think differently about a stock. Rackspace (NYSE:RAX) presented the perfect opportunity for me. I went quite long on this - it was 3X my average portfolio position. Rackspace was a subscription business growing at 20% and the market completely mis-priced it. Apollo took a view on the value of RAX that was more in line with my own (although I still think they are getting a good deal and should be paying more).
When you see the market mis-price a stock like Rackspace, I feel you also need to bet your beliefs and assign greater portfolio weighting to worthy value opportunities.
Disclosure: I am/we are long RAX.
I wrote this article myself, and it expresses my own opinions. I am not receiving compensation for it (other than from Seeking Alpha). I have no business relationship with any company whose stock is mentioned in this article.