SunEdison (OTCPK:SUNEQ) shareholders are fighting an uphill battle against creditors to prove that its assets have greater value than its short-term debt. They have been extremely frustrated as they watch SunEdison's two largest assets, Terraform Global (NASDAQ:GLBL) and Terraform Power (NASDAQ:TERP), trade unreasonably low. This summer, TERP and GLBL plummeted to record lows of $6.73 and $1.92, respectively, compared to last year when Power traded above $20 and Global hit highs of $8.36. As a result of this spectacular fall, SunEdison's equity has been devastated. Now, shareholders' only hope for recovery is for SunEdison to sell its 48.2 million shares in TERP and 63.3 million shares in GLBL for their former values.
The question is: Are they still worth that kind of money?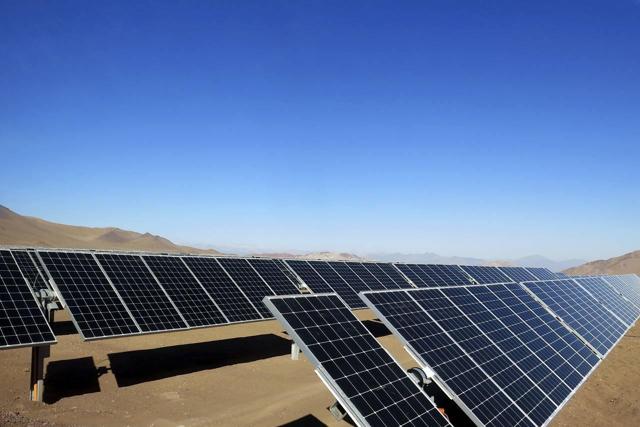 Source: WSJ.com
I ran a simple valuation of GLBL based on the enterprise value (EV) of several of its competitors. The yieldco 8point3 Energy Partners (NASDAQ:CAFD) has an EV of $630.8M and owns a portfolio of 530 megawatts (MW). If we divide their EV by their portfolio, we get $1.19 per watt. Applying the same metric to Pattern Energy Group (NASDAQ:PEGI) yields $1.34 per watt. Now, we know from its updated report that GLBL's unrestricted cash balance should be $588 million ($723M as of Aug. 31, 2016, less their planned $135M revolver paydown on Sept. 8).
Given that GLBL is distressed and their actual debt levels have not been reported since 2015, I will be conservative and say that their value per watt is $0.93 (roughly 20% discount). They currently own 917 MW, which at 93 cents/watt puts their EV at $852.81M. Assuming their last reported debt of $548M is still somewhat accurate, that puts their equity at $892.81M, or $7.65 per share. This represents an 82% return from today's trading price of $4.20.
TERP is much larger and more complicated than GLBL, and I could not get my head around their total debt. So, instead I used a cash available for distribution (CAFD) valuation to determine TERP's potential. Based on their second-quarter preliminary results, TERP's CAFD was negative $13 million. However, this was after accounting for $68 million in expenses related to SunEdison's bankruptcy. If this expense is not accounted for, CAFD is $55 million for the quarter, down from $65M last year. That's not great, considering summer months should be peak season for a solar and wind power company.
Nevertheless, if they keep pace with the first half of 2016's results, TERP should total around $173M CAFD for 2016. This brings their total CAFD to only $56 million less than last year, despite the SunEdison debacle and the additional 1GW of acquisitions draining cash. All things considered, it is easy to see why TERP could be valued the same as it was a year ago (though I believe TERP's shares are trading more rationally than GLBL, which is probably why TERP was rumored to sell as early as September), especially when you consider that SunEdison's shares should be worth 10%-15% more than Class A because of their voting rights. In addition, SunEdison owns incentive distribution rights (IDRs) in both yieldcos, which could bring in more value.
Based on the above information, it's easy to see that the yieldcos are indeed undervalued. To fuel shareholder frustration, SunEdison's benefit from selling the stakes is more nuance than a simple share count multiplied by share price calculation. SunEdison reported Friday that there are over $7 billion in "intercompany receivables" classified under "intercompany transactions with both Debtor and non-Debtor subsidiaries and Affiliates (including, but not limited to, TerraForm Power, LLC, TerraForm Power, Inc., TerraForm Global, LLC and TerraForm Global, Inc.)." In other words, there is considerable debt between the yieldcos and their parent company -- which, in the event of a whole company sale/merger, SunEdison could recover some of those receivables in addition to the stock proceeds.
In order to sell its stake in TERP and GLBL, SunEdison must first file a motion in bankruptcy court. Although they have not officially filed yet, there are multiple reports of a sale in the works. In fact, both TERP and GLBL have filed 8-Ks stating they are actively searching for "strategic alternatives." Coupled with the recent releases of financial information and news that Blackrock has entered the race, TERP and GLBL's stock prices have finally started to move upward.
Despite this long-anticipated climb, SUNEQ shareholders are now trying to stop SunEdison from selling TERP and GLBL. Why? Because despite the substantial price increase, they believe there is still significantly more value in TERP and GLBL stock (as illustrated above).
So why have TERP and GLBL not been trading at their full potential?
1. The yieldcos' value is still hindered by SunEdison's failure to release the financials.
As you probably know from reading my previous articles, SunEdison went from $1.3 billion in cash to claiming they are "hopelessly insolvent" in about five months. Details on how exactly this happened are still being investigated by the SEC and DOJ, but in the meantime the share price has fallen under a nickel. A collapse of this magnitude understandably takes a toll on investor confidence and prompts caution around the renewable industry, especially toward any company on the fringe of SunEdison.
Unfortunately, management at TERP and GLBL made the mistake of allowing both companies to rely on SunEdison for their maintenance support services and back-office administration -- including the reporting of their financials. As a result, neither has filed an audited financial statement since September of last year. Unable to value the company on paper and afraid the companies might be pulled into SUNEQ's bankruptcy, investors left TERP and GLBL in droves.
2. There is fear of an imminent delisting.
The year-long delay of financials caused Nasdaq to serve both companies with delisting notices on Sept. 9th. The notices threatened to delist them as early as Sept. 20th if they did not reach compliance. The news of the notices caused an immediate ~5% pullback, which is certainly a teaser of the drop that might occur should delisting actually happen. After receiving notices, TERP and GLBL requested a formal hearing to plead their case to Nasdaq. The hearing was approved and has been scheduled for Nov. 3rd. Unfortunately, SunEdison's bankruptcy judge has not given them that long.
3. There could be SunEdison bankruptcy court interference.
Prior to receiving Nasdaq's threats, SunEdison filed a motion (Docket 1063) to extend disclosing financials of all three companies (SUNEQ, TERP, and GLBL). The motion received no objections, and on Sept. 14th Honorable Judge Bernstein approved the extension (Docket 1203), giving SunEdison to Oct. 10th to file or request another extension (which is 45 days fewer than SUNEQ requested). If SunEdison fails to meet this deadline, it constitutes cause for dismissal or conversion pursuant to 11 U.S.C. § 1112, which states, "the court shall convert a case under this Chapter [11] to a case under Chapter 7 or dismiss a case under this chapter, whichever is in the best interests of creditors and the estate, for cause."
This means that if SUNEQ's financials are not reported in a few weeks, they may be forced to fire sale their assets. Should this happen, SUNEQ's stake in TERP and GLBL will auction at extremely distressed levels, and it will be game over for SunEdison. Given these dire consequences and short deadline, SunEdison is likely to forgo working on TERP and GLBL's financials at all. In fact, SunEdison's Senior VP and Corporate Controller Salvatore Lobiondo said it "would be a waste of estate resources to devote time to preparing 2015.3 reports for entities that the debtors will likely no longer have a substantial or controlling interest in the near future." If TERP and GLBL are put on the back burner, their November Nasdaq deadline suddenly feels much closer. This near-term threat is keeping some TERP and GLBL investors on the sidelines.
Furthermore, that statement from Lobiondo is what has SunEdison shareholders worried. If management really sees no value in releasing the TERP and GLBL financials prior to selling them, then they are dooming their chances of receiving maximum value. If SunEdison does not focus on releasing all three financials simultaneously, shareholders of SUNEQ, TERP, and GLBL will suffer. TERP and GLBL's share price will be damaged in the short term, until a new sponsor can unlock their value. Meanwhile, SUNEQ shares will likely be wiped out.
On the flip side, if SunEdison meets its deadlines and financials are reported, the resulting higher share price in TERP and GLBL could give SunEdison enough bargaining power with creditors to keep their stakes. SunEdison has until November to file its reorganization plan, in which they may argue to keep TERP and GLBL to add greater value in the long term. They have not filed a motion to sell, so they still have the right to change their mind.
Conclusion
While the recent bump in the yieldcos have certainly helped SunEdison's chances, it is still not enough to dig SUNEQ out of its hole. The fact is that TERP and GLBL are undervalued, and they will remain undervalued until financials are released. In order to maximize value for itself, SunEdison must not be allowed to sell TERP and GLBL without making the financials public. Luckily, it is not too late for shareholders to stall the sale of the Terraforms.
One ad hoc party, The SunEdison Charitable Trust, is seeking representation to protect SUNEQ shareholders. It is working to have objections ready to move against SunEdison's sale when it is announced in court. Find out more about them here.
On the other hand, if you are currently considering buying TERP and GLBL, the question is: How confident are you that SunEdison will release financials on time? Do you risk investing now? Or do you think the deadline will be missed, and plan to wait for the delisting dip? Either way, the yieldcos should reach last year's highs; how fast that happens is up to SunEdison.
Is there a chance that TERP, GLBL, and SUNEQ merge? Are there potential opportunities in SunEdison bonds? If you would like to read more about yieldco strategy, follow me by clicking the "Subscribe" button next to my name above. It's free, and will ensure that all of my articles on SunEdison appear in your feed.
Disclosure: I am/we are long SUNEQ.
I wrote this article myself, and it expresses my own opinions. I am not receiving compensation for it (other than from Seeking Alpha). I have no business relationship with any company whose stock is mentioned in this article.
Additional disclosure: I am long in SunEdison for educational and tax purposes only. A recovery is very unlikely.
Editor's Note: This article covers one or more stocks trading at less than $1 per share and/or with less than a $100 million market cap. Please be aware of the risks associated with these stocks.