In this article, I will give you a summary of all Federal Reserve regional surveys. As most of my followers know, I use these surveys to get a better understanding of the economy and predict the direction of the ISM manufacturing index. The ISM index is by far the most important leading indicator and tells us everything there is to know about the economy and stock market.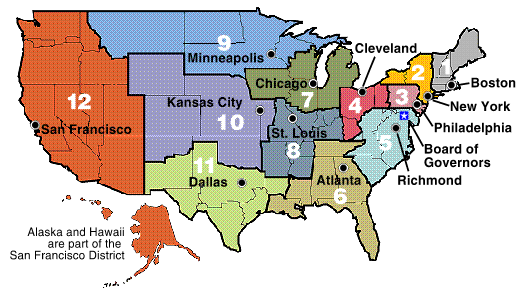 Source: Federal Reserve
Before I continue, I would like to give everyone the opportunity to read my blog about leading indicators. I list all important indicators and explain how they work.
As I mentioned, this article is going to show you all averages of regional survey components. This means that they are extremely accurate and less volatile than individual surveys. The surveys cover the following districts: New York, Dallas, Philadelphia, Kansas and Richmond.
Let's start with the most important graph: Regional survey composite index versus the ISM index. Last month, we got an extremely accurate outlook. This index pointed towards an ISM index below 50. Official expectations were above 50. This index turned out to be right because the ISM index came in at 49.4.
This month, we see that regional surveys are doing much better. They are pointing towards an ISM index of around 51. Official estimates are also 51, which makes it a very likely number. Note that I already added the ISM estimate of 51.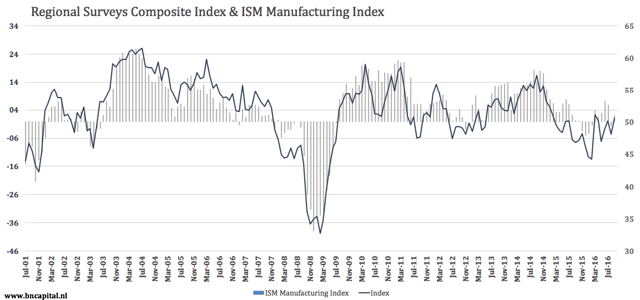 New orders are far less convincing. We see a small uptick in contraction territory. Note the sharp decline in 2014 when growth started to slow and the period without any convincing moves since then.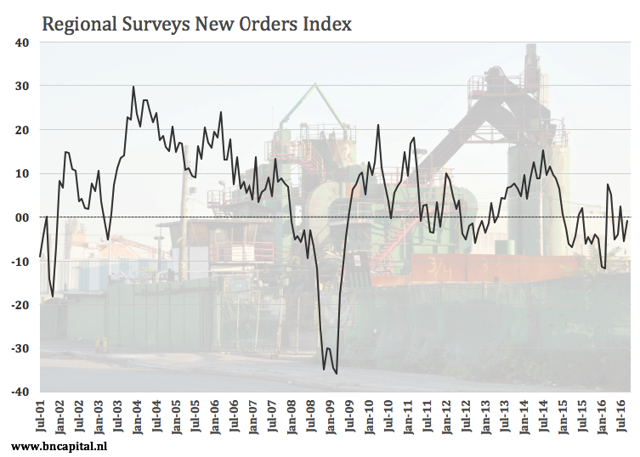 When it comes to shipments, it's safe to say that the Kansas FED district saves the day. Kansas saw a 20-point increase last month and was able to keep shipments high despite an 18-point decline in New York and more than 17 points in Philadelphia.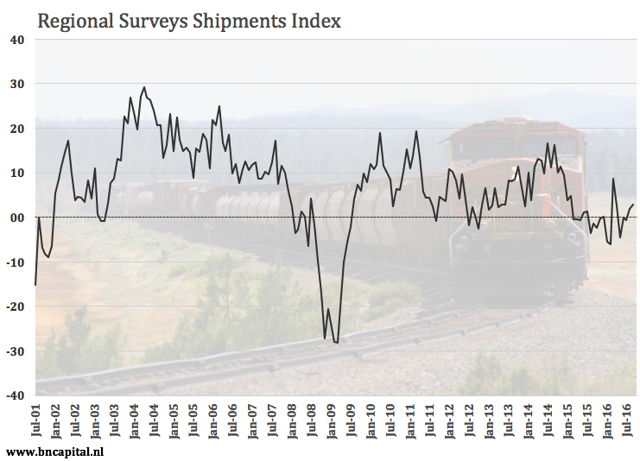 Employment has hit a new post-crisis low. This makes it even less likely that NFP numbers are going to grow indeed 175K jobs in September. 175K is the official estimate and I put it already in the graph below.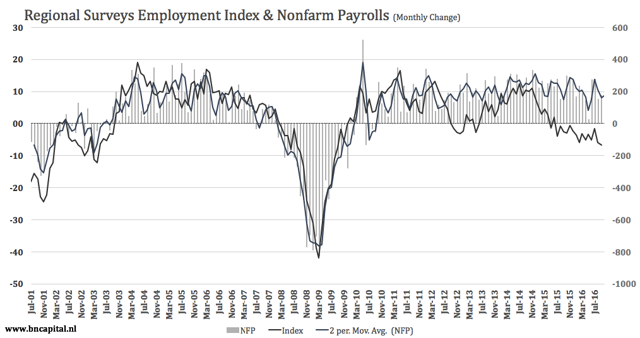 The biggest driver behind this new low is the fact that Richmond has hit a new post-crisis low.
And last but not least: capital expenditures. This indicator displays business cycles very well. This month, we see a little uptick within a downtrend that started in Q3 of 2014. The exact moment when the ISM index peaked.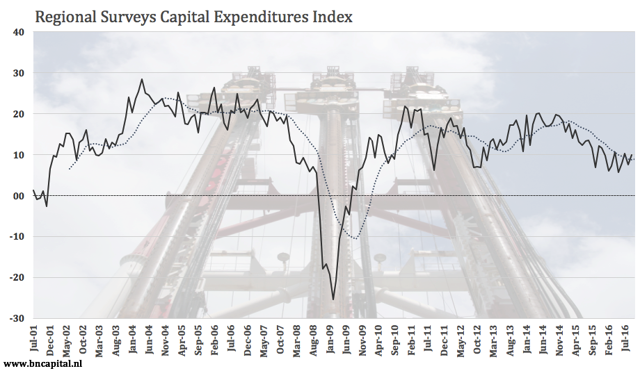 This report confirms a view that doesn't give me any pleasure. It looks like we are going to get slow growth for longer. We won't see any big moves to either the up or downside. Just very slow growth around these numbers. Even if the next ISM print is slightly above 51, we won't see a GAAP earnings explosion.
Thank you for reading my article, please follow me if you are interested in the next economic releases and more macro news as well as new macro trades. And please don't forget to leave a comment below if you have questions or remarks.
Disclosure: I/we have no positions in any stocks mentioned, and no plans to initiate any positions within the next 72 hours.
I wrote this article myself, and it expresses my own opinions. I am not receiving compensation for it (other than from Seeking Alpha). I have no business relationship with any company whose stock is mentioned in this article.