The last few years have been tough for many income-seeking investors. The low interest rates have made the bond market unattractive. Moreover, it seems the low-yield environment is unlikely to improve meaningfully in the near future. The Federal Reserve has recently decided to delay increasing interest rates, and Mr. Market believes there is a 50% chance of an increase in December and just a 25% chance of another increase in 2017, as per data from CME Group's FedWatch.
To pocket yields, many investors will continue to look towards dividend-paying stocks. I suggest investors consider General Motors (NYSE:GM), one of the world's largest automakers.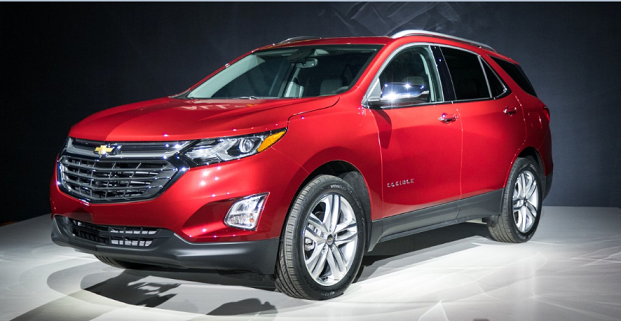 Detroit, Michigan-based General Motors is an auto industry titan with more than 100 years of experience. With a market cap of $50.3 billion, the company dominates the North American, South American and Chinese markets. Last year, General Motors increased its global sales for the third time in a row to 9.8 million vehicles, aided by strong conditions in North America and a solid run in China. But many investors fear the good times may be over.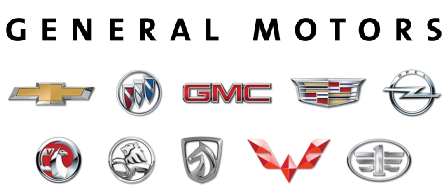 According to some analysts, the US auto industry may have peaked last year when light vehicle sales clocked in at 17.5 million units. Ford (NYSE:F), one of the leading US automakers, sees sales dropping to almost 17.35 million units this year. General Motors' seasonally adjusted annual selling rate for the US market is at 17.5 million, down from 17.9 million in 2015.
Although the auto industry continues to face major headwinds, that doesn't mean General Motors' earnings are going to crash. On the contrary, it has recently released a presentation which showed that the company is still eyeing growth.
General Motors has recently confirmed that its net revenues, adjusted earnings (EBIT) and adjusted profit margin are set to climb from last year's $152 billion, $10.8 billion and 7.1% respectively. Its margin, the company predicted, is on track to climb to 9-10% by early next decade. Diluted adjusted earnings will climb from $5.02 to a record level of between $5.50 and $6.00 per share.
This shows two things. Firstly, General Motors may not continue growing volumes, but this could be because volume growth isn't the company's top priority. Rather, it is focusing on achieving bottom line growth by increasing profits, which is evident from the above-mentioned guidance. The company isn't offering deep discounts to customers. Rather, it has been clamping down on costs and has increased efforts to double sales of high-margin Cadillac vehicles to 500,000 units after the end of this decade. Consequently, General Motors' profit margin will likely continue moving higher.
Secondly, the guidance also implies that the company will maintain a low payout ratio by giving a small percentage of its profits to shareholders as dividends. The mid-point of its guidance suggests that General Motors will generate a profit of $5.75 per share this year. Meanwhile, the company recently hiked its quarterly dividend by 6% to $0.38 per share, or $1.52 on an annualized basis. This translates into a payout ratio of just 26.4%. The low ratio puts General Motors in a great position to maintain the current dividend and continue hiking payouts in the future.
On top of this, it also expects to significantly grow cash flows, which would put the company in a great position to continue growing dividends.
As a reminder, General Motors has historically generated enough cash flows to fully fund its capital spending. The company has usually generated free cash flows, and giving the excess cash to shareholders as dividends is one of management's top priorities. That's one of the biggest reasons that make General Motors a great dividend stock.
Last year, for instance, the company generated operating cash flows of almost $10 billion from the automotive business (total operating cash flow was $12 billion) and spent $7.8 billion as capital expenditure. This translated into free cash flows of $2.2 billion, which was enough to fully fund the dividends. This year, General Motors has projected free cash flows of $6 billion, which will easily cover the anticipated dividend expenditure of $2.4 billion, while giving enough room to the company to further increase dividends.
General Motors stock has underperformed lately due in part to concerns related to peak auto sales. The company's shares have climbed 3.3% over the last six months, which compares against the 5.7% increase in the S&P 500 for the same period.
But the stock gives more than twice as much yield when compared against the S&P 500's 2%. The company's shares are priced just 5.5 times this year's average earnings estimates, as per data from Thomson Reuters, and 5.6 times the mid-point of its earnings guidance. At this price, General Motors can prove to be a good pick for dividend-seeking investors.
Note from author: Thank you for reading. If you like this article, then please follow me by clicking the "Follow" link at the top of this page.
Disclosure: I/we have no positions in any stocks mentioned, but may initiate a long position in GM over the next 72 hours.
I wrote this article myself, and it expresses my own opinions. I am not receiving compensation for it (other than from Seeking Alpha). I have no business relationship with any company whose stock is mentioned in this article.