Warren Buffett is not an irrational investor, so when disturbing controversy surrounding Wells Fargo (NYSE:WFC) surfaced, the value investor kept his opinion private. Buffett said he will not comment about the bank until November. Since Berkshire Hathaway (NYSE:BRK.A) (NYSE:BRK.B) holds 479.7 million shares, or ~10 percent, in the bank, the investor is probably mulling over the billions in liabilities Wells Fargo faces. Former workers who were improperly demoted or fired are suing the bank $2.6 billion in a class action.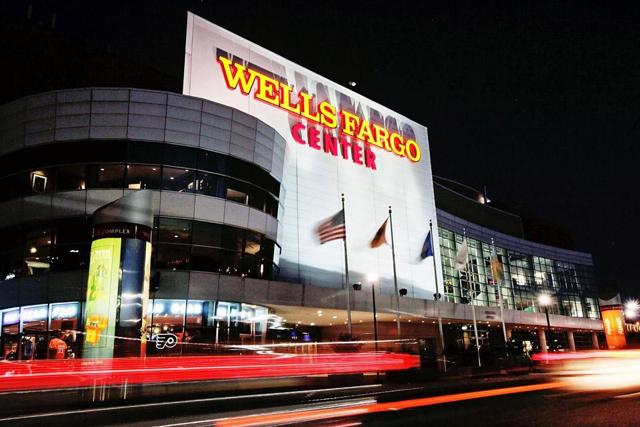 Buffett's silence is a warning sign. The immoral behavior of the bank damages Berkshire's reputation just by holding the stock. That Berkshire owns 10 percent of the business in a company that grew sales inappropriately may not sit well with Buffett.
A bank's traditional function is storing customer cash, paying a token amount of interest, and earning profits from rate spreads between loans and deposits. Wells Fargo stretched the customer's trust. Staff created accounts solely for meeting sales targets. Bank executives earned bonuses for meeting those targets. Opening two million credit card and deposit accounts sounds almost impossible. Internally, staff in the fraud and compliance department should have noticed something wrong. Yet the opening of accounts without the customer's knowledge went on for many years.
If the fraud is wider spread at the bank than previously thought, Buffett will likely cut his exposure in the bank. Conversely, the bank has 1.9 trillion in assets, is the third largest bank in the United States, and has 70 million customers, as of the end of the second quarter. The 2 million customers affected represent 2.8 percent of all customers. They may have involved accounts having low balances. Customers having those accounts may not have questioned the fees levied on them.
Management did not ask questions
Since Wells Fargo's mandate is making big profits, when the number of accounts held per customer improved, staff bonuses went up. Management and executives benefited with the year-end bonus payments. Since everyone was rewarded, no one bothered asking any questions. With lawmakers scrutinizing the bank, CEO John Stumpf agreed to forfeit $41 million of his stock compensation. Earlier in the month, the Consumer Financial Protection Bureau fined Wells Fargo $185 million. The bank fired 5,300 staff connected with the unauthorized account openings.
Bottom line
If Buffett cuts his allocation in Wells Fargo, the stock will face downward pressure. If the investor eliminates his holding entirely, the share price will collapse. Buffett is not likely to abandon his investment if he thinks the company's business will recover from this scandal. The legendary investor is known to exert a strong influence on the value of a company. IBM (NYSE:IBM) is trading near yearly highs despite consistently underperforming against its peers. American Express (NYSE:AXP) is also at near its 52-week high, despite Costco-related revenue falling 32 percent. Apple (NASDAQ:AAPL) is up 27 percent from its lows. Buffett first disclosed his $1 billion position in the company on May 16. He increased his position in the August quarter.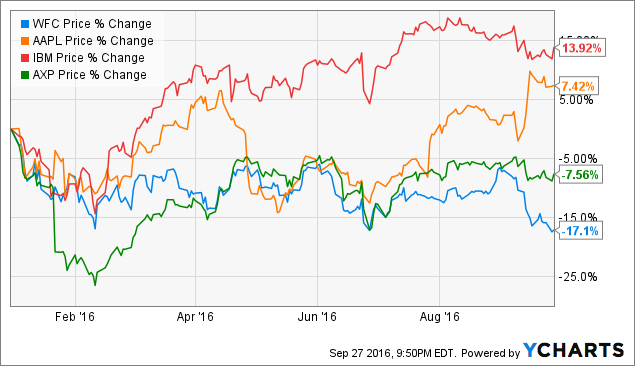 If Buffett does keep his holding in Wells Fargo, he may push for change. Slashing executive compensation and demanding better oversight might help the bank get past this crisis. Buffett may even add to his position to average down. A move like that would renew investor confidence in the beleaguered stock.
Thank you for reading. Please [+] Follow me for continued coverage on financials, along with other banks trading at a steep discount. Click on my name next to my avatar at the top of the article.
Disclosure: I/we have no positions in any stocks mentioned, and no plans to initiate any positions within the next 72 hours.
I wrote this article myself, and it expresses my own opinions. I am not receiving compensation for it (other than from Seeking Alpha). I have no business relationship with any company whose stock is mentioned in this article.