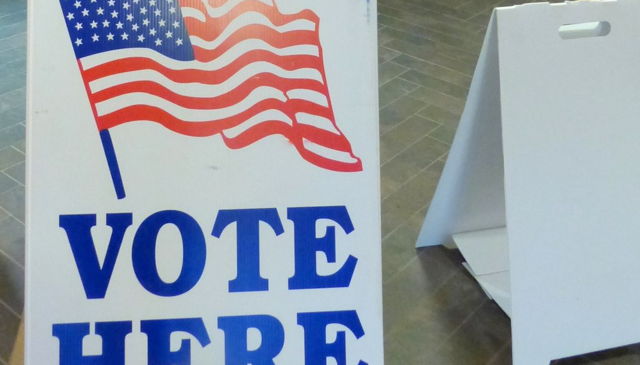 In its 2016 second quarter reporting ending December 31, 2015, Matrix Service Company (NASDAQ:MTRX) stated it expected a "big increase" in the fourth quarter. This increase was anticipated in relation to two key projects - the six gathering terminals for Energy Transfer's (NYSE:ETP) Dakota Access pipeline and TransCanada's (NYSE:TRP) Napanee Generating Station. The two projects delivered revenue as expected. Of the company's four segments, Electrical Infrastructure, Storage Solutions, Oil, Gas & Chemical and Industrial, the first two saw improvement while the second two struggled as the fiscal year ended.
When the company reported fiscal 2016 results on August 31st, revenue tallied $359.6 million compared to $319.3 million, $323.5 million and $309.4 million in the first, second and third quarters respectively. For the full year, revenue totaled $1.312 billion, 2.3% shy of fiscal 2015's full-year total. The decline was attributable to ongoing pressures in the Oil, Gas & Chemical and the Industrial segments.
In the Oil, Gas & Chemical segment, maintenance turnaround projects continue to be postponed. Although the work is still not scheduled, Matrix anticipates there will be increased maintenance and repairs necessary when the projects do begin. There's no doubt the work is inevitable. Matrix expects a pick-up in activity in 2017. But, for fiscal 2016, revenue in the segment declined 18.2%.
The Industrial segment has been impacted by low commodity pricing. Matrix reported a 46% decrease in revenue for fiscal 2016. It is seeing signs of improvement in the iron and steel market on maintenance projects. Project needs in the fertilizer industry have also improved due to the low cost of natural gas. But, overall, the industrial market struggled in fiscal 2016. Longer-term, opportunities in the industry still exist.
Conversely, the Electrical Infrastructure segment, inclusive of the Napanee Generating Station, increased 35.3% year-over-year. The Storage Solutions segment, inclusive of the six terminals for the Dakota Access pipeline, increased 12% year-over-year. The two segments accounted for 69.6% of total revenue for the full year.
Source: Author-created from company data
The Napanee Generating Station project is not expected to complete until fiscal 2018. The project for the six gathering terminals for the Dakota Access pipeline will complete in fiscal 2017. These two projects were booked into the Matrix backlog at the end of fiscal 2015. They pushed the backlog to a record level for Matrix at $1.42 billion.
Matrix ended its 2016 fiscal year with a backlog totaling $868.7 million. The allocation across segments is in line with revenue generated in fiscal 2016, The Electrical Infrastructure segment's backlog is $369.8 million and the Storage Solutions segment's backlog is $359 million. The two segments represent 84% of the total backlog. The Oil, Gas & Chemical segment has $91.5 million in backlog and the Industrial segment has $48.4 million.
Normally, the company starts a fiscal year with 50% to 60% of the upcoming year's revenue in the backlog. For fiscal 2017, the $868.7 million in backlog represents more than 60% of the year's anticipated revenue. Guidance for full-year revenue ranges from $1.3 billion to $1.45 billion.
Matrix backlog does not contain any projects the size of either Napanee or Dakota. Rather, the pipeline contains smaller-sized projects. Matrix' opportunity pipeline is strong and is expected to convert to backlog in calendar year 2017. But, Matrix is not discounting the impact of the upcoming presidential election.
"The federal election cycle has created a period of uncertainty that may delay investment decisions."
In fact, Matrix' guidance range is purposely broad to accommodate the election's potential impact on projects and timing.
Yet, in the fiscal 2016 fourth quarter earnings call, Matrix Service did convey there were projects nearing the press release stage. Days later, KBR Incorporated (NYSE:KBR) awarded Matrix North American Construction with a $70 million relocation project in Trainer, Pennsylvania. Matrix will provide deconstruction, reconstruction and construction work through fiscal 2017. Work is scheduled to complete in fiscal 2018. The revenue will be credited to the Oil, Gas & Chemical segment.
A week later, Matrix announced an EPC (engineering, procurement and construction) project for Fortigen Geneva LLC. Fortigen is building a fertilizer manufacturing facility in Geneva, Nebraska. Matrix will be constructing a 20,000 ton ammonia tank. The project is expected to complete in early fiscal 2018. Revenue should be credited to Matrix' Industrial segment.
With one-third of fiscal 2017's revenue still not yet awarded, it is pertinent that Matrix is not banking on impossible or even impractical opportunities.
"The projects we focus on at Matrix are critical, fundamental to our customers' long-term business plans, ongoing operational integrity and North America's infrastructure investment needs. Many of these projects are not speculative. They are fundamental with only project timing in question."
Diluted earnings for fiscal 2016 were $1.07 per share. For fiscal 2017, Matrix is estimating a range of $1.10 to $1.40 per fully diluted share. The EPS range is broad for the same reason the revenue range is broad.
The company repurchased $10.5 million of its outstanding shares in fiscal 2016. Matrix has authorization to purchase another 1.7 million shares by December 31, 2016. Matrix ended fiscal 2016 with $71.7 million in cash and cash equivalents. During the year, the company paid off $1.86 million of acquired debt and also eliminated the borrowings under its senior credit facility. This left Matrix with $2.70 in cash per share to begin fiscal 2017.
At the high end of its guidance range, Matrix is projecting double-digit growth in revenue for the upcoming year. Should earnings hit the high end, growth would be over 30%. Thus, it would be reasonable to expect Matrix to trade at an above-average multiple. Using a historical multiple of 15 based on the low end of fiscal 2017's earnings and adding back cash equates to a fair value of $19.20.
Matrix' 50-day moving average is $17.54 and its 200-day moving average is $17.70. Thus, the market is not offering Matrix even a historical multiple on past results. Perhaps it is because Matrix' fiscal year ends mid-year that the market is not ready to look forward with Matrix. Perhaps the questions around the election and next president are simply too numerous and too threatening.
In fiscal 2016, Matrix Service had just $33.6 million of projects in its backlog cancelled or delayed. This represented only 2.4% of the value in the backlog. Should Matrix lose 2.4% of the $869 million this decreases the backlog to approximately $848 million. Minimally, Matrix has already added $70 million to backlog in fiscal 2017. At this level, earnings would register around $0.75 per share. Thus, even if Matrix delivers but a bare minimum of revenue in fiscal 2017, its fair value would equate to approximately $14.00.
On the opposite end, should Matrix near the high-end of guidance with earnings of $1.40 per share, fair value surges toward $24.00. In its current trading range, Matrix Service offers more upside potential than downside risk.
Disclosure: I am/we are long MTRX.
I wrote this article myself, and it expresses my own opinions. I am not receiving compensation for it (other than from Seeking Alpha). I have no business relationship with any company whose stock is mentioned in this article.