Wal-Mart (NYSE:WMT) is reported to be in advanced discussions with Flipkart (FPKT), biggest online retail player in Indian market, for an investment of as much as $1 billion. In the last valuation round held in July 2015, Flipkart was valued at $15.2 billion. Amazon's (NASDAQ:AMZN) increasing investment in India has forced Flipkart to engage in a war of attrition where both companies have spent millions of dollars in attracting new customers. Flipkart currently boasts of over 100 million registered users.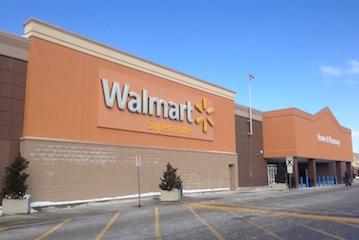 Current scenario in Indian online retail market
Foreign retailers are not allowed to build stores which sell directly to customers in India. However, 100% foreign direct investment is allowed for e-commerce marketplaces. This is the model within which both Flipkart and Amazon operate. Currently, there are three main players in this market: Flipkart, Amazon and Snapdeal (DEALS). According to the latest survey, Flipkart's share of shipments fell to 37% from 43% a year ago, Snapdeal's fell to 15% from 19% and Amazon India's share increased from 14% to 24% in this period.
Online players have a significant advantage in this market due to lower presence of brick-and-mortar stores. The largest retail chain in India is Reliance Retail with total sales of $3 billion after over 10 years of operation. On the other hand, Amazon India has exceeded that level in less than three years of operation. Amazon India grew by 250% in 2015 compared to 2014 and is looking to deliver similar growth in 2016, according to Amazon.
Morgan Stanley estimated that India's online retail market, which includes delivery of food and grocery, will increase from $16 billion in 2015 to $119 billion by 2020. To build requisite infrastructure, all the current players have invested heavily. Snapdeal, which has an investment from Alibaba (NYSE:BABA), has raised $1.76 billion with latest valuation of close to $6.5 billion. Flipkart has raised a total of $3.15 billion with the latest valuation of $15.2 billion. Amazon India has already invested over a billion dollar in building fulfillment centers and other logistics. Jeff Bezos has pledged $5 billion investment in this region in the last two years.
Although the growth of this market is high, the three-way battle between these players has caused considerable losses. Amazon with its winner-takes-all strategy has pushed the other two private players into a corner. It is spending heavily on marketing and talent in the past few quarters. This is a priority market for Jeff Bezos and Amazon is looking to reach $10 billion GMV figure in the shortest time.
Flipkart is facing big challenge due to an overaggressive Amazon. Its investors include Tiger Global, Morgan Stanley (NYSE:MS), T. Rowe Price (NASDAQ:TROW) and others. One of the investors even lowered their valuation estimate for their holding in March 2016, giving it a valuation of $11.55 billion against $15.2 billion it had earlier. To meet Amazon's challenge, it will not only need more cash but also a partner with expertise in online retailing on a global scale.
How Wal-Mart's investment in this market can help it
Wal-Mart desperately needs some growth market. Its online sales in US is showing much lower growth than Amazon. In the past few months, we have also seen a change in strategy from Wal-Mart. It is now following the old saying - the best defense is a good offense. Whether it is the purchase of Jet.com (JET) or disruptive pricing strategy in its stores, Wal-Mart is taking big steps to protect its turf. The new pricing strategy has already showed the impact on discount stores and other retailers. Purchase of Jet.com also gives it a fighting chance against Amazon in the domestic market.
By investing in Flipkart, Wal-Mart will bring the battle to Amazon's door. Flipkart is currently the leader in India's e-commerce market but faces huge challenge from Amazon who has invested billions of dollars to gain a big chunk of online retail market in India. Wal-Mart's investment will provide Flipkart with a reliable partner who can invest for a long haul and provide technological support. Wal-Mart also has 21 wholesale stores in India, mostly near major metropolitan areas. These can be used as future fulfillment centers providing decent competition to Amazon.
Investor Takeaway
Wal-Mart's investment in Flipkart, India's leading online retail player, can turn out to be a marriage made in heaven. Both companies need each other against a common adversary: Amazon. According to reports, Wal-Mart is looking for $1 billion investment in this entity, which should give it 8-10% stake. This would be a very aggressive move by Wal-Mart. As the Indian online market is rapidly growing, we can see if Wal-Mart's support can reduce the growth momentum of Amazon India in the next 4-6 quarters. Although, Wal-Mart is still a wait-and-see stock; moves like stake in JD.com (NASDAQ:JD), aggressive pricing, purchase of Jet.com and now investment in Flipkart show a real transformation within company's management. Investors should wait a few more quarters to gauge the efficacy of these initiatives before jumping into the stock.
Amazon's investment in India is often cited as a major part of future growth potential of the company. A strong partnership between Wal-Mart and Flipkart will be a big challenge for Amazon and can dampen its growth momentum in this market. I am still long Amazon's stock but the progress made by Wal-Mart and Flipkart in India can bring a few surprises for Amazon in the long term.
Disclosure: I/we have no positions in any stocks mentioned, and no plans to initiate any positions within the next 72 hours.
I wrote this article myself, and it expresses my own opinions. I am not receiving compensation for it (other than from Seeking Alpha). I have no business relationship with any company whose stock is mentioned in this article.