Welcome to the Moving issue of M&A Daily
Sifting the World Moving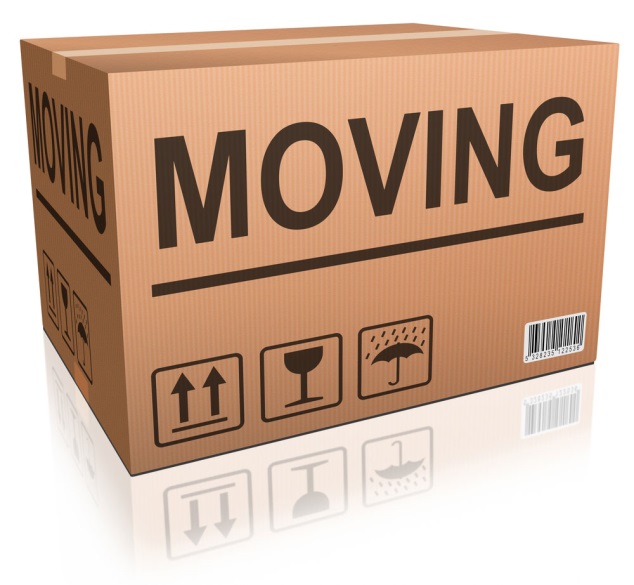 First a quick Sifting the World update: Since it launched, it has been Seeking Alpha's top marketplace offering. Well over 90% of reviews give it a 5-star rating. We are happy with how this community of long-term value investors has thrived so far. Our Live Chat consistently has over a hundred investors actively discussing ideas. Our posts include actionable and edgy ideas about mispriced securities. So what's next?
Next is a move to Seeking Alpha's home page: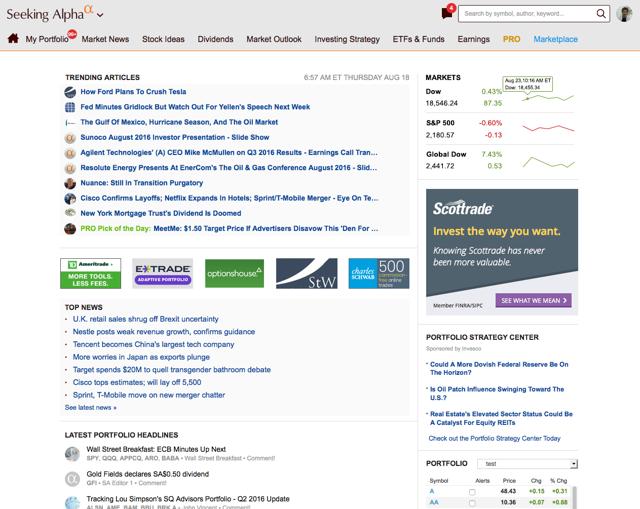 Members and prospective members: You will soon be able to find us immediately beneath "Trending Articles." Old and new members welcome.
Wal-Mart
Wal-Mart's (NYSE:WMT) last move against Amazon (NASDAQ:AMZN) was its acquisition of Jet.com. Time for its next move. Wal-Mart is looking to invest $1 billion in Flipkart (FPKT) in an effort to strengthen its e-commerce business in its war against Amazon. The deal involves India's top online retailer. Meanwhile, Amazon is also pouring money into India.
McDonald's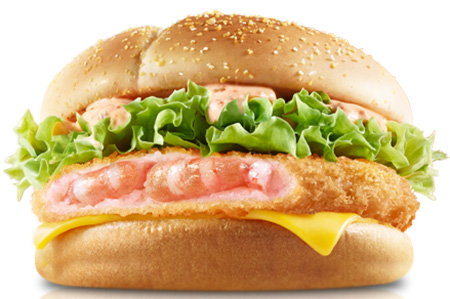 McDonald's (NYSE:MCD) is working with Morgan Stanley (NYSE:MS) to sell its Korean business, home of the shrimp burger pictured above. Bidders include a group including KG and NHN Entertainment (OTC:NHNEF) as well as a group led by Carlyle (NASDAQ:CG) and Maeil Dairy.
Viacom
CBS (NYSE:CBS) and Viacom (VIA/VIAB) are likely to merge at the prompting of Sumner Redstone's National Amusements. For a background on this combination, please check out The Monster Is In The Truck! We discuss this likely and promising combination.
LinkedIn
LinkedIn (LNKD) received clearance from US and Canada for its acquisition by Microsoft (NASDAQ:MSFT).
Rite Aid
PE firms are showing little interest in purchasing Walgreens (NASDAQ:WBA) stores being divested for its merger with Rite Aid (NYSE:RAD). The $0.92 arb spread offers a 42% IRR if the deal closes by year-end.
SABMiller
SABMiller (OTCPK:SBMRY) and AB InBev (NYSE:BUD) shareholders approved their deal.
InterOil
The hearing regarding the Exxon's (NYSE:XOM) acquisition of InterOil (NYSE:IOC) at the Supreme Court of Yukon was held on September 27.
Bats
The definitive merger agreement was filed for the CBOE (NASDAQ:CBOE) acquisition of BATS (BATS:BATS).
Parkway
Cousins (NYSE:CUZ) expects to close its merger with Parkway (NYSE:PKY) on October 6. The Cousins' board approved plans to spin off the Houston-based assets of both parties into a new, publicly-traded REIT.
Epiq
Epiq (NASDAQ:EPIQ) shareholders approved the acquisition by OMERS. The deal is expected to close on about September 30.
Intersil
Today is the HSR filing deadline for the Renesas acquisition of Intersil (NASDAQ:ISIL).
Media General
Nexstar (NASDAQ:NXST) and Media General (NYSE:MEG) completed all conditions, other than FCC approval, to close their deal. On September 21, Nexstar filed a supplement to its waiver request with the FCC requesting prompt approval. However, the FCC uses a very loose definition of "prompt." More to come in future editions of M&A Daily…
Done deal(s).
Gain since disclosed on M&A Daily? 77%.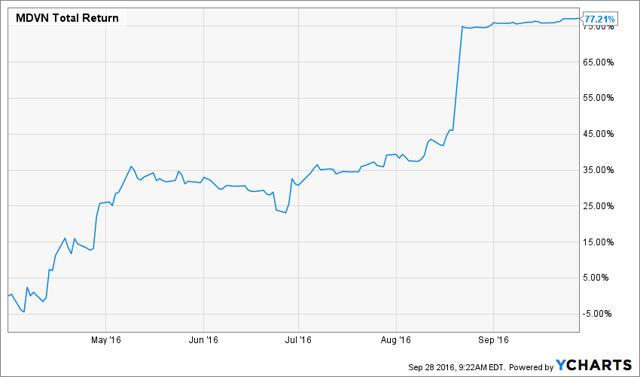 Elsewhere on Seeking Alpha
Sifting the World
Disclosure: I am/we are long VIAB, RAD, IOC, MDVN, TWTR, SWZ.
I wrote this article myself, and it expresses my own opinions. I am not receiving compensation for it (other than from Seeking Alpha). I have no business relationship with any company whose stock is mentioned in this article.
Additional disclosure: Chris DeMuth Jr and Andrew Walker are portfolio managers at Rangeley Capital. We invest with a margin of safety by buying securities at discounts to their intrinsic value and unlocking that value through corporate events. To maximize returns for our investors, we reserve the right to make investment decisions regarding any security without notification except where notification is required by law. We manage diversified portfolios with a multi-year time horizon. Positions disclosed in articles may vary in sizing, hedges, and place within the capital structure. Disclosed ideas are related to a specific price, value, and time. If any of these attributes change, then the position might change (and probably will).
Editor's Note: This article discusses one or more securities that do not trade on a major U.S. exchange. Please be aware of the risks associated with these stocks.