As I've been living in Peru off and on for the past eight years, I've informally blogged in the past on the great changes I've seen and experienced. Now that I'm here permanently, I would like to offer more regular commentary on the economy and current opportunities for investors.
Benchmarks
The Bolsa de Valores de Lima (BVL) is up 57.71% year to date and up 0.72% for the month.
This growth is reflected in the iShares MSCI All Peru Capped ETF (NYSEARCA:EPU), which like the Peruvian economy is heavily weighted in the basic materials sector (47.58%) and financial services (28.99%).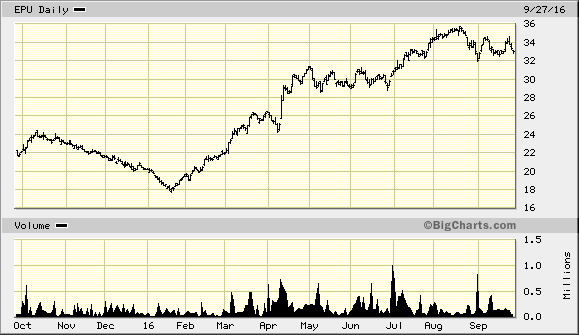 Figure 1: ETF Chart (source: bigcharts.com)
More than 40% of the ETF is concentrated in three stocks, Credicorp (NYSE:BAP), Buenaventura Mining Company (NYSE:BVN), and Southern Copper Corporation (NYSE:SCCO).
The USD/PEN (Peruvian Nuevo Sol) pair shows a minimal 3.78% gain for the year and is relatively flat for the month.
News Tidbits
Thoughts, On the Ground Observations, and Anecdotal Evidence
Credit seems to be flowing easier than ever, as I've seen several lending businesses pop up that aid consumers in buying new cars for affordable monthly interest rates.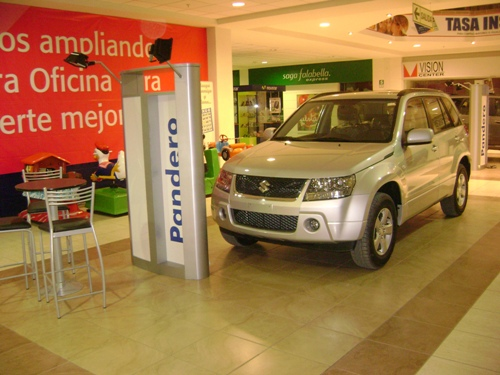 Figure 2: Front and Center in Every Mall (source: serperuano.com)
Also, I've seen more advertisements for buying homes and newly constructed apartments, with advertisements encouraging workers to take advantage of the new law that lets them withdraw 25% of their AFP (retirement account) to buy their first home. On the ground construction sites for new apartment buildings seem to be continuing without interruption, with several new construction companies popping up in my area.
Crime seems to be as much of an issue as ever.
A recent study showed that 45% of Peruvians that make online purchases are digital natives. Peruvians on a whole have been skeptical of the safety of online security, so this could indicate more opportunity for MercadoLibre (NASDAQ:MELI) and Amazon (NASDAQ:AMZN) in the space. A different source found that 52% of Peruvian families access promotions online, but still buy most of their basic goods in a traditional manner.
On a lighter note, President Pedro Pablo Kuczynski (PPK) had to clarify his stance on marijuana, from where he first stated smoking a joint isn't the end of the world to emphasizing he's not in favor of potheads.
The president regularly posts on his daily affairs and initiatives to take the country to the next level, and feedback is positive overall. This "old man" is brimming with energy and a desire to enact lasting change.
Possible Actions to Take
As I have a bullish longer term (4 years+) view on the Peruvian economy and steps the government is taking to spur growth, here are a few options to profit.
Take advantage of any future market volatility/weakness to get long EPU (easiest way). You could also write puts until the market correction takes place to collect income in the meantime.
If you prefer individual stocks, Compania de Minas Buenaventura looks like a decent gold play, with its Tambayo mine scheduled to start production in November and reach full output of 120,000 ounces of gold next year (riskier).
Take advantage of Peruvian government's increased emphasis on being a player in global trade and import from the country (I have a friend working as a middleman for quinoa farmers here).
Establish a business or franchise in Peru. My wife started a clothing franchise and another friend bought the rights to Subway. With the growing incomes and access to credit of the middle class, there's lots of room left for foreign enterprises to claim their stake.
**Note, all links from Peruvian websites are either from Gestion (main economics and business newspaper down here), El Comercio (a well respected newspaper founded in 1839), and Peru21 (which belongs to El Comercio).
***In order to read sourced articles, simply right click (if in Google Chrome browser) and click "translate to English".
Disclosure: I/we have no positions in any stocks mentioned, and no plans to initiate any positions within the next 72 hours.
I wrote this article myself, and it expresses my own opinions. I am not receiving compensation for it (other than from Seeking Alpha). I have no business relationship with any company whose stock is mentioned in this article.