As an arbitrageur these days, there are 100-plus deals to keep track of. Many of these have wide spreads, great IRRs and strong liquidity.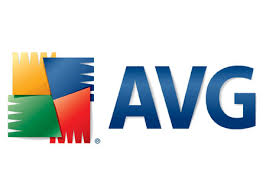 One merger that you wouldn't think would get much interest at this point of the arb process is the Avast Software-AVG Technologies (NYSE:AVG) tie up. The spread is just 2 cents with the tender offer set to expire at the end of Thursday.
The deal terms
The companies announced the $1.3 billion merger on July 7. The transaction was structured as a cash tender offer for all outstanding shares of AVG at a price of $25 per share, a 33% premium to AVG's price from the day before.
Avast and AVG
Avast and AVG are both industry pioneers founded in the Czech Republic in the late 1980s and early 1990s. Avast is a private company owned by global private equity firms CVC Capital Partners and Summit Partners. AVG is headquartered in Amsterdam and employs more than 1,000 people worldwide.
Merger Checklist
On August 23, AVG shareholders approved the transaction. And then on September 20, the deal was cleared by CFIUS, the last regulatory hurdle. Previously, the companies received HSR, German and Austrian approval.
The Tender
The tender offer has been extended twice but is expected to be completed at 11:59 pm Thursday. So far, approximately, 89% of AVG shares have been tendered. There was some confusion in AVG's filing on September 16 as to the percent of shares tendered.
But I called the information agent who confirmed that not 78% but 84% of the shares were tendered, not including shares tendered pursuant to guaranteed delivery procedures, bringing the total to around 89%. Following the Expiration on Thursday, Avast intends to provide for a subsequent offering period of at least 10 business days.
With AVG trading at $24.98 per share, at first glance, there doesn't seem to be much suspense left. Or is there?
December AVG Put Options
March AVG Put Options
AVG's put options have not been trading like the merger is about to close. The 25 strike puts (December and March series), which one would think would be trading at 0-5 cents are going for $1.30 or so. The 22 1/2 puts are bid 30 cents ask 35 cents. Open interest is huge.
The explanation
AVG is a Dutch company. There can be a 15% Dutch dividend withholding tax. Typically, the Netherlands has engaged in the conclusion of tax treaties, which mitigate the Dutch dividend withholding tax. So those who have tendered or will tender in the regular or subsequent tender will be exempt from the dividend tax.
For those that don't tender and for anyone in the options market that holds AVG options there may be a Dutch dividend tax.
RNA
In November of 2014, another public Dutch company was bought by a US company. Prosensa (NASDAQ:RNA) was acquired by BioMarin Pharmaceutical (NASDAQ:BMRN) for $17.75 in cash (plus a CVR). This deal was also a tender offer. Shareholders who tendered got the $17.75 (plus the CVR). Those who didn't had to pay a 15% Dutch Dividend Tax. RNA had a paid in capital of $2.75, so 15% of ($17.75-$2.75) was $2.25. Subtracting $2.25 from $17.75 left non-tendering shareholders with $15.50.
RNA options adjusted to $15.50.
NEW RNA DELIVERABLE PER CONTRACT: $1,550.00 Cash (($17.75 less $2.25 withholdings) x 100)-OCC RNA Memo
The pre-closing OCC memos for RNA and AVG are similar. Both mention the possible 15% Dutch dividend tax.
The Offer is being made with intention of acquiring all outstanding AVG Technologies N.V. Ordinary Shares. Following the expiration of the offer, the purchaser may decide to commence Statutory Buy-Out Proceedings, an Asset Sale and Dissolution and Liquidation, or Other Post-Closing Reorganization Measures. The payment received through any of these actions may be different from the terms of the tender offer and may be subject to a Dutch dividend withholding tax at a rate of 15%. It is not known at this time if such potential taxes will be applicable-OCC AVG Memo
Compulsory Acquisition vs. Liquidation Distribution
These are the two key terms in determining if the 15% Dutch dividend tax will apply to non-tendering shareholders and option holders.
If at least 95% of the outstanding ordinary shares of AVG are acquired in the contemplated tender offer, Avast expects to acquire the ordinary shares of AVG that were not tendered into the tender offer through the compulsory share acquisition process. If the tender offer is successfully completed with Avast acquiring less than 95% but at least 80% of the outstanding ordinary shares of AVG, then Avast plans to effect an asset sale pursuant to which Avast will acquire substantially all of the assets, and assume substantially all of the liabilities, of AVG promptly following the tender offer. Following the completion of the asset sale, AVG will be liquidated and the remaining minority shareholders of AVG will receive cash distributions with respect to each ordinary share owned by them equal to the per share cash consideration paid in the tender offer less any applicable dividend withholding tax or any other taxes-AVG merger agreement
Dutch Dividend Tax?
| | |
| --- | --- |
| 95% or more tender | No Dutch Dividend Tax |
| Less than 95% tender | 15% Dutch Dividend Tax |
RNA had more than 95% of its shares tendered and they wound up liquidating. But if we examine the merger agreements of RNA and AVG, we see a difference. RNA's tender offer filing uses the words 'may acquire' while AVG's says they 'intend and expect' to acquire by means of a compulsory.
One more note on a compulsory acquisition: This process results in a Dutch court determining the final share price. It could differ, either higher or lower than the $25, but it is extremely likely that the court will just rubber stamp the $25 price since at least 95% of AVG shareholders would have approved it.
I don't know what AVG's paid in capital is. But it isn't because I didn't try to find out. I even asked AVG's investor relations department but they didn't know. From what I understand, it may in fact be zero or close to it, but again I don't know for sure.
More Options
The at the money 25 puts for December and March have traded between 85 cents and $1.60 this past week. The 22 1/2 puts from 15 cents to 45 cents. Will AVG get to 95%? The market clearly doesn't know. I think they will. Reasons:
Even if they don't hit that number when the tender expires on Thursday they have the subsequent offer period.
The shareholder base is largely institutional.
Arbs will tender.
Anyone who doesn't tender can expect to get about 15% less.
Trade Idea #1
Sell the 25 Puts. 95%=compulsory=no Dutch dividend tax. This trade is a speculation and is risky.
Trade Idea #2
A fellow arb shared this trade with me. Sell the 25 Puts and Buy the 22 1/2 Puts 3x.
For instance, sell the 25 Put for $1.30 and buy 3x as many of the 22 1/2 Puts for 30 cents, for a net credit of 40 cents. This trade is a winner if there is a compulsory. It could be a winner if there is a liquidation as well unless there is paid in capital applied.
Conclusion
There isn't much excitement about AVG's equity with the tender set to close. But the AVG options are front and center. More than 70K option contracts are open with both sides represented. It is all about the 95%.
Disclaimer: I am not an investment advisor so any recommendations or ideas I write about in my articles or comments shouldn't be taken as investment advice. I recommend using my writings as a starting point to which you should add your own research or that of an investment advisor.
Disclosure: I am/we are long AVG VIA SHORT PUTS.
I wrote this article myself, and it expresses my own opinions. I am not receiving compensation for it (other than from Seeking Alpha). I have no business relationship with any company whose stock is mentioned in this article.