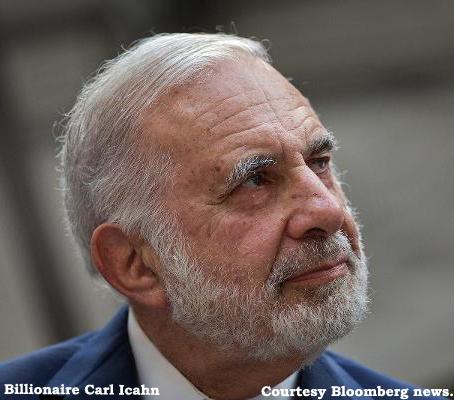 This article is an update of my preceding article on Transocean, Ltd. (NYSE:RIG) published on August 7, 2016.
RIG's consolidated variable interest entities:
Angola Deepwater Drilling Company, a consolidated Cayman Islands company
Transocean Drilling Services Offshore, a consolidated British Virgin Islands company, variable interest entities for which RIG is the primary beneficiary
Transocean Partners (NYSE:RIGP), of which RIG owns 70.8%
RIGP owns three rigs:
Development Driller III -- 2009 HS UDW
Discoverer Clear Leader -- 2009 HS UDW
Discoverer Inspiration -- 2010 HS UDW
On August 1, 2016, RIG agreed to acquire all of the outstanding common units of RIGP not already owned by Transocean in a share-for-unit merger transaction. Transocean Partners common unitholders to receive 1.1427 shares of Transocean per Transocean Partners unit in an all equity transaction valued at about $515 million.
Yesterday, We learn from the Street the following:
Icahn cut his stake to 1.5% from 5.9%, according to a securities filing. In the filing, Icahn said that Transocean's CEO Jeremy Thigpen has done an outstanding job and that he "continues to have confidence in them going forward." He added that the fund reduced their position in the shares "in order to recognize a capital loss for tax planning purposes."
As probably everyone here knows already, M. Carl Icahn is a famous "activist" billionaire who managed to negotiate a deal with Transocean in November 2013, after a first unsuccessful attempt "when shareholders rejected Icahn's proposal to increase dividend to $4 but voted out the company's chairman and elected a candidate affiliated with Icahn."
It was a bitter proxy fight, but ended up with a deal to raise dividend 34% to $3 from $2.24 a share subject to approval at its May 16, 2014 annual meeting.
Icahn, Transocean's third-largest shareholder, began pushing for changes at the company in January, saying it had been involved in "ill-advised mergers, employed unsuccessful development strategies and squandered the substantial cash flow." Shareholders in May largely sided with the company, rejecting the higher dividend and two of Icahn's three board nominees. As part of today's agreement, another Icahn nominee, Vincent Intrieri, will be part of the company's proposed slate for a smaller 11-member board next year.
The changes were approved in May 2014, and the dividend jumped to $1.08 billion based on 360.6 million shares outstanding.
Transocean climbed 3.6 percent to $55.37 at the close in New York. The shares, which have gained 24 percent this year,
History shows clearly that It was, in fact, the worst decision that Transocean could have come up with, at the time, and demonstrates clearly how debilitating the action of an "activist" shareholders could affect negatively a company, after a quick look in the rear-view mirror.
It took just merely a year to realize that the company could not afford to pay nearly $1.1 billion in dividend per year.
On February 2015, M. Steve Newman, Transocean CEO, stepped down as CEO and from Transocean's board of directors as well. M. Ian Strachan, chairman of the board for Transocean, served as interim chief executive until M. Jeremy Thigpen became the new CEO in April 2015.
Transocean also announced on February 15, 2015, that it was slashing its dividend by 80% for 2015, to 60 cents per share from $3 previously.
On August 2015, the final blow was delivered.
The company, which is based in Switzerland and listed in New York, said it had been assessing the value of its affiliate businesses "in light of the deterioration of the offshore drilling market and concerns regarding the timing of the market's recovery", and had decided it was likely to have to report a SFr2bn non-cash loss as of the end of July.

It is also proposing to drop its planned dividend payments for the third and fourth quarters of its 2015-16 financial year. It had already cut that payout by 80 per cent from last year's distribution and the reduced dividend was approved by shareholders at the annual general meeting in May.
Conclusion:
What happened in this case is another "hit & run" activism. Even M. Carl Icahn himself described the character caustic of this controversial intrusion.
We definitely do not believe that all activism today is a good or a catchall. There are bad activists, and we agree that it's bad. All they want to do is get in and rock the boat and make a quick trade.
Hedge fund activists are atypical investors who don't just "buy shares", but also seek to have a direct and significant impact on a company's decision-making, generally for their own and often immediate interest.
It has been obvious in Transocean case versus Carl Icahn, at least. This investment strategy -- that came under fire many times since 2010, particularly for its short-term focus and apparently at the expense of long-term growth -- is a net negative and aggravates the financial situation.
In closing, I would say that Carl Icahn decision to reduce its stake in Transocean, from 5.88% to 1.5%, should be considered as a positive and certainly not as a negative, which appears to be the first reaction by the street.
The company is struggling with a terrible oil market environment, and must stay focused on a long-term strategy, not on a short-term panacea that will take many quarters to correct financially.
Important note: Do not forget to follow me on RIG and other offshore drillers. Thank you
Disclosure: I am/we are long RIG.
I wrote this article myself, and it expresses my own opinions. I am not receiving compensation for it (other than from Seeking Alpha). I have no business relationship with any company whose stock is mentioned in this article.