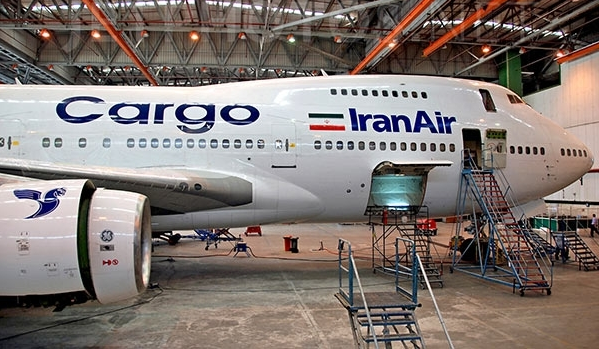 On September 21, Boeing (NYSE:BA) and Airbus (OTCPK:EADSF) individually announced that the US Treasury will grant each company export licenses that removed the final roadblock obstructing the companies' ability to sell commercial aircraft to Iran.
Naturally, the move is highly political in nature, with the Treasury Department looking to further its efforts to amend US relations with Iran following the nuclear deal signed in April 2015. From a business standpoint, the move is positive to both Boeing and Airbus and the commercial aerospace industry as a whole by laying the foundations for further business opportunities in the area going forward and helping to create more jobs. Iran is an oil-rich state with a population of 80 million and manufacturers would expectedly benefit from helping to develop the country's commercial aerospace industry. The market for commercial aerospace has slowed the past 1-2 years; for 2016, Airbus's orders are down 32% year-over-year, with Boeing's down 16%. But tapping into developmentally lagged markets provides growth potential that can be of strong benefit to both companies ahead.
While the economic benefits to manufacturers are self-evident, some members of Congress are wary over potential security-related issues stemming from the country in the past. Sanctions were initially imposed on Iran Air in 2011 for using commercial aircraft to transport missiles and other heavy military artillery to foreign destinations such as Syria, disguising these items as spare aircraft components or medical supplies.
Moreover, foreign banks have been hesitant to participate in the financing of post-nuclear deal business dealings in Iran. There are fears that participation could legally violate the remaining sanctions that prohibit Iranian business from accessing the US financial system. These institutions are also wary regarding the potential lack of insurance protection should Iran sanctions be reinstituted based on the uncertainty surrounding the US political picture.
Given the uncertain political climate, it is not a guarantee that such a business relationship endures for a long period of time. Nonetheless, in June, Boeing signed an agreement with the Republic of Iran (final terms pending) to supply Iran Air with more than 100 planes, comprised of 737s, 747s and 777s. The export licenses effectively put into motion Boeing's sale of 80 aircraft to Iran's flagship carrier, Iran Air, and the leasing of an additional 29.
The orders from Iranian airlines could range between 40-50 jets per year over the ensuing decade, which could increase overall commercial aircraft demand by roughly 2%-3% during that period. Iran Air is looking to add more than 200 jets to its fleet given that most of its aircraft have been rendered inoperable by EU regulatory concerns over malfunctioning and poorly maintained aircraft. Prior to the US-Iran nuclear deal, economic sanctions had contributed to Iran collectively having one of the world's oldest fleets and without the means to ensure proper maintenance and repairs. Only 162 of the country's 250 planes are currently available for commercial flight, with the remainder out of service for the lack of replacement parts. Iran Air's fleet is limited to just 45 aircraft, with an average age of approximately 27 years. Six Airbus A320s comprise the airline's youngest aircraft, yet are still over 20 years in age. By comparison, for major US commercial airlines, the average age tends to hover at around 10-14 years.
Back in January 2016 when negotiations first gained traction, Iran Air tentatively agreed to buy 112 planes from Airbus, pending US approval. The initial plan was to purchase 118, but six were heavier models made for long-distance flights that were not optimally suited to the Iranian market. The company has already been approved for an initial sale of 17 jets. Despite the fact that Airbus is domiciled in the Netherlands, the agreement still necessitated US approval, given that its business activity within the country exceeds a stipulated threshold (i.e., more than 10% of the company's aircraft parts are sourced from US-based vendors and manufacturers).
Most noticeably, Airbus has an immediate numbers advantage relative to Boeing in terms of aircraft purchases. Airbus's initial amount is 40% higher than Boeing's as a consequence of Airbus submitting its licensing application sooner and receiving "first mover" advantages.
However, this agreement comes with some important caveats. Any aircraft that the two companies sell to Iranian airlines must be used for the sole purpose of commercial passenger flights. Typically, aircraft are not retired once they exceed a certain number of flight hours as passenger jets. Older aircraft are regularly turned over for use as freight transporters, which helps squeeze out additional service life. Nonetheless, per the terms of the agreement, these aircraft are restricted from eventually undergoing this conversion process. Moreover, resale to any entity or organization that remains under US sanctions within the country is expressly prohibited as well. Being that these provisions can realistically chip off some of the intrinsic value of these aircraft, the financing element also becomes more complicated as well.
On top of that, the country is still reeling from economic challenges from roughly four decades of economic sanctions and presently weathering an extended run of low oil prices. Iran beholds 11%-12% of the world's proven oil reserves (and 15% of OPEC's) and oil sales constituted 47% of the Iranian economy's revenues in 2015. (In normal oil price years, it's closer to 60%.) Assuming each aircraft costs around $100 million, the purchase of these ~200 aircraft will likely come somewhere in the vicinity of $20 billion. In relative terms, this about 5% of Iran's overall GDP and will require significant financing. The key to making the deal work lies in spacing the aircraft delivery - and therefore the financing needs - out into manageable chunks over the next 10+ years. But this also gets back to the central issue of whether Western financial institutions would be willing to take on such a deal at an accommodating price given the fluidity of the issue on the US foreign policy front. Therefore, the extent to which Boeing and Airbus benefit from the Iran agreement long-term remains to be seen.
Disclosure: I/we have no positions in any stocks mentioned, and no plans to initiate any positions within the next 72 hours.
I wrote this article myself, and it expresses my own opinions. I am not receiving compensation for it (other than from Seeking Alpha). I have no business relationship with any company whose stock is mentioned in this article.
Editor's Note: This article discusses one or more securities that do not trade on a major U.S. exchange. Please be aware of the risks associated with these stocks.