By Raul de Frutos
Nickel prices got a boost on Tuesday after the Philippines announced plans to suspend 20 more mines.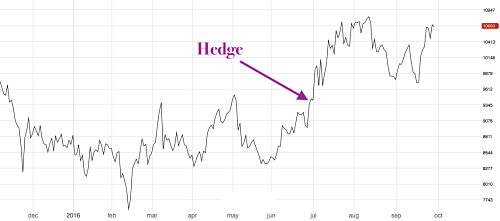 Three-month nickel price on the LME. We recommended hedging back in June. Source: MetalMIner analysis of fastmarkets data.
The country already suspended 10 mines during the third quarter. The Philippines is by far the largest nickel ore supplier to China, since Indonesia imposed an export ban for unprocessed material back in 2014. Lower production is already showing up in the numbers. Philippines' nickel production is down 24% for the first seven months of this year. This supply deficit will widen as more mines are suspended.
Combining the previously suspended mines with those in the new announcement, only one fourth of Philippines' mines comply with the country's environmental and mining laws. It's estimated that this combination accounted for half of the Philippines' nickel production last year.
What This Means For Metal Buyers
In our Monthly Outlook, we recommended in June buying nickel/stainless forward one-year out. The new shutdowns are likely to further tighten the global nickel market, which could provide another attractive entry point for nickel/stainless buyers to hedge/buy forward again. To catch these opportunities, buyers only need a good a plan.