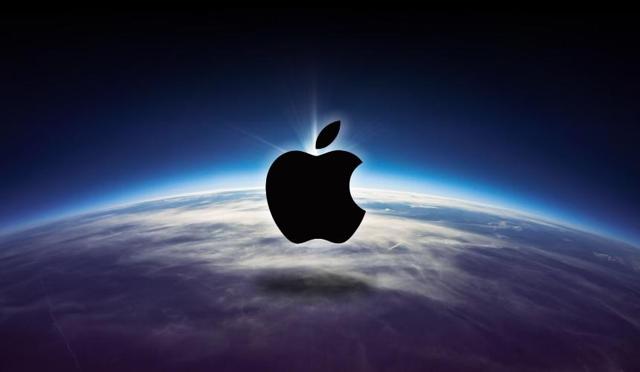 Apple's (NASDAQ:AAPL) days of blowing away expectations with massive sales, earnings and cash flow growth may be behind it forever. However, that doesn't mean that its undervalued shares can't still make long-term investors rich. I've previously written about why, as a long-term dividend growth investor, I continue to remain extremely bullish on Apple, despite Wall Street's growing pessimism about the company.
Well recently Tim Cook let something slip during a radio interview that very few people noticed but could have huge implications for the company's capital return program. Let's look at how, and why Apple is setting itself up to continue history's largest share buyback program. More importantly, this is fantastic news for long-term dividend growth investors, especially since Apple remains one of the most undervalued, high-quality blue chip dividend growth names you can buy today.
Apple is getting ready to solve its growing debt problem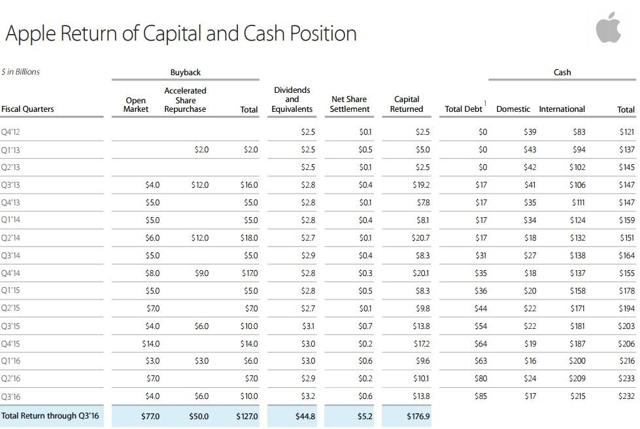 Source: Apple investor relations
Most people know that Apple holds more cash and cash equivalents on its balance sheet than any company in the history of corporate America. In fact, if Apple's cash pile were a country's GDP it would rank 45th largest in the world, above that of Portugal, New Zealand and Kuwait.
However, as the table above makes clear, the vast majority, 92.7% of it, is held overseas. That is to avoid US repatriation taxes, which would result in a 35% tax hit. In Apple's case that would mean $75.25 billion.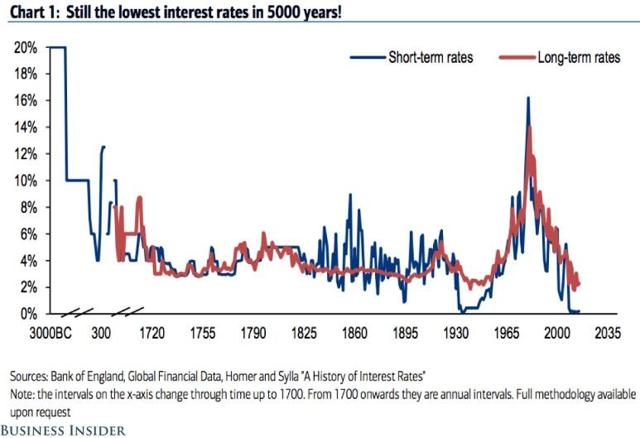 So to fund its lavish capital return program Apple has done what many US corporations have done in recent years - taken advantage of the lowest interest rates in human history to borrow tens of billions in cheap debt.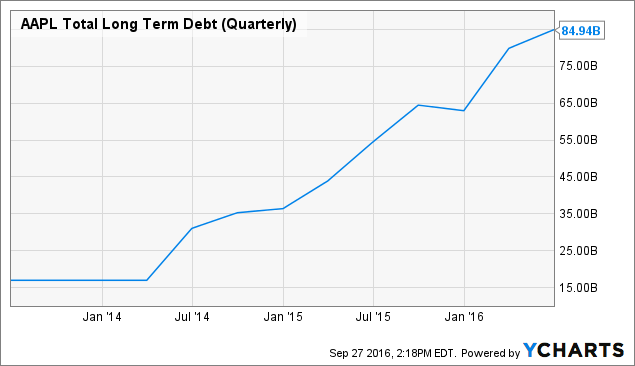 AAPL Total Long Term Debt (Quarterly) data by YCharts
However, common sense, and credit rating agencies, dictate that there must be a limit to how much debt the company can take on. Well, it appears that Apple may be getting to that point.
Apple may be about to put a cap on its debt
In a recent interview with Irish radio broadcaster RTE Cook said: "We provisioned several billion dollars for the US for payment as soon as we repatriate it, and right now I forecast that repatriation to occur next year."
Now there are several ways to take this statement. First, Cook could be anticipating potential tax reform, such as one of the many proposed forms of repatriation holidays that have been proposed over the years.
For example, under Obama's proposed 2016 budget, there would be a mandatory repatriation of all overseas corporate held cash, which now numbers over $2.1 trillion, at a 14% rate, payable over five years. The government expects this would bring in $217 billion over the next decade, with the funds earmarked for highway infrastructure.
Or, Cook's statement could simply mean that Apple doesn't feel comfortable taking its debt levels much higher and plans to stop issuing new debt to pay for its buybacks and dividends. In such a case he might be simply preparing shareholders for a potential repatriation at the current 35% rate, which though painful in the short term, would still be great for investors.
Why I'm excited by this news
As a long-term dividend growth investor I mainly care that Apple's dividend remains both highly secure and growing over time. This is mainly for two reasons.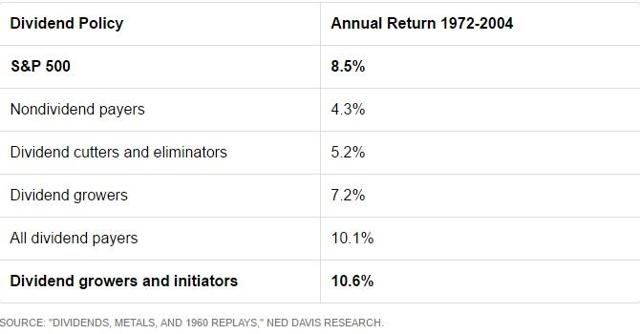 First, studies show that, over the long term, dividend growth stocks are the best performing class of equities.
In fact, other academic studies have found that a good rule of thumb for long-term total returns is yield + dividend growth. Which is why I'm personally very happy that Tim Cook committed the company to raising its dividend every year this past February.
Of course Cook's promise doesn't necessarily say anything about the rate of those payout hikes, which is why Apple's mega-buyback program is so important.
Buybacks aren't just for growth investors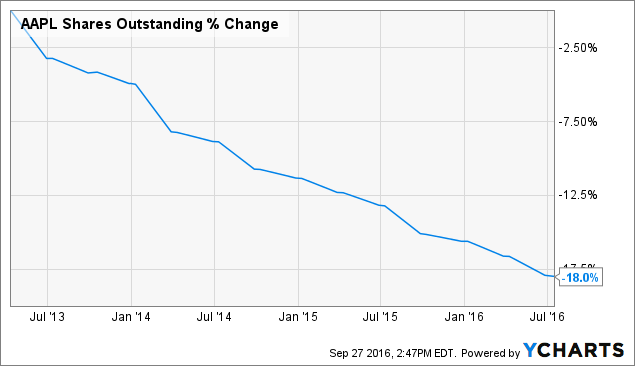 AAPL Shares Outstanding data by YCharts
Since beginning its buyback program Apple has reduced its share count by an impressive 5.9% CAGR, from 6.62 billion to 5.39 billion. That 1.23 billion share reduction means that Apple is saving $2.8 billion a year in lower dividend costs.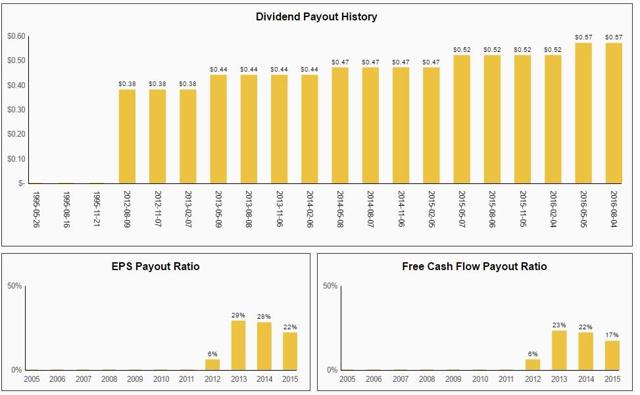 Source: Simply Safe Dividends
More importantly those savings get passed onto shareholders in the form of higher future dividends thanks to the EPS and FCF/share boosting effects of that falling share count. In other words, the less shares outstanding, the lower the dividend payout ratio, and the faster the dividend can be sustainably grown in the future.
Just how big a deal might this be?
| | | | | |
| --- | --- | --- | --- | --- |
| Post Repatriation Domestic Cash | TTM Repatriated FCF | Useable Cash | Total Debt | Total Usable Net Cash |
| $147 billion | $33.3 billion | $180.3 billion | $96 billion | $84.3 billion |
Assuming a worst-case scenario in which there is no repatriation holiday, and Apple is forced to pay the full $15 billion in back taxes the EU claims it owes Ireland, then Apple would still be looking at $215 billion - $15 billion = $200 billion * 65% or $130 billion in post repatriated cash. Combined with the $17 billion in domestic cash it had at the end of the last quarter that gives the company $147 billion to work with.
However, as Cook said, repatriation would occur next year, which gives Apple a full year's worth of additional free cash flow to add to its usable cash position. Of course, we have to account for the 35% of taxes they would have to pay in order to repatriate all free cash going forward. Using the trailing 12 month's figures, Apple would likely add another $33.3 billion to its previously retained, post tax figure.
That number is based on the assumption that the launch of the iPhone 7 will be able to at least keep Apple's sales, earnings and free cash flow equal to the previous year's. And given that key Apple suppliers are indicating that iPhone 7 sales are coming in slighltly ahead of expectations, this seems like a reasonable assumption.
Finally, we need to factor in Apple's $11 billion in short-term debt, which brings its current total debt to $96 billion. That leaves next year's net, post repatriation usable cash at $84.3 billion, still the largest of any corporation on earth.
Of course Apple wouldn't be able to use all of that for buybacks. After all, the company is going to want to maintain a sufficient amount of working capital to make sure that it can jump on promising acquisitions, or investment opportunities, such as the recent $1 billion investment in the Chinese Uber competitor Didi Chuxing.
So let's use Apple's trailing 12 month capital expenditures as a baseline for estimating how much cash the company would likely want to maintain. Now keep in mind that free cash flow is operating income minus maintenance and growth capital expenditures. So in reality all of Apple's annual $30+ billion in repatriated FCF is in fact potentially available for buyback and dividends. I'm just trying to remain conservative in my modeling so as not to give overly optimistic projections.
| | | | | |
| --- | --- | --- | --- | --- |
| 2017 End of Year Domestic Cash Balance | TTM Dividend Cost | 2017 Projected Dividend Cost | 2017 Cash Available For Buybacks | Potential Share Count Reduction |
| $13.2 billion | $12.0 billion | $13.2 billion | $57.9 billion | 9.5% |
This tables models the scenario in which Apple repatriates $200 billion in foreign, post Irish tax cash, all at once, pays the full 35% repatriation tax, pays off all debts, and keeps $26.4 billion on hand to cover the cost of a 10% higher 2017 dividend, as well as maintaining a one-year capex equivalent safety cushion.
As you can see, at today's share price Apple would be able to still use that cash to retire nearly 10% of its shares. What's more, that share reduction would essentially undo 2017's theoretical dividend increase by reducing the share count by nearly as much.
In other words, the same amount of money that Apple spends in 2017 could then fund a 9.5% increase in the dividend per share in 2018. Specifically, a 2018 dividend of $2.75 per share, resulting in a 2.5% yield at the current share price of $113.
I know what you're thinking
I can already imagine the howls of protests that my model will raise. So let me head them off now.
First, many investors will correctly point out that it would be outrageous if Apple repatriated all its overseas cash. That's because there is always the possibility that future corporate tax reform will result in a lower tax rate, which could save the company tens of billions of dollars.
I understand this and I'm not saying that Apple will necessarily repatriate all of its cash. Rather I'm predicting that the company will simply cap its total debt (long and short term) at around $100 billion. The repatriated funds will be used in conjunction with the company's domestic cash flow to continue the large buyback program and maintain a dividend growth rate around 10%.
A second criticism I'm sure many will raise is the idea that Apple has been unwise to "squander" so much money on buybacks given the performance of its stock.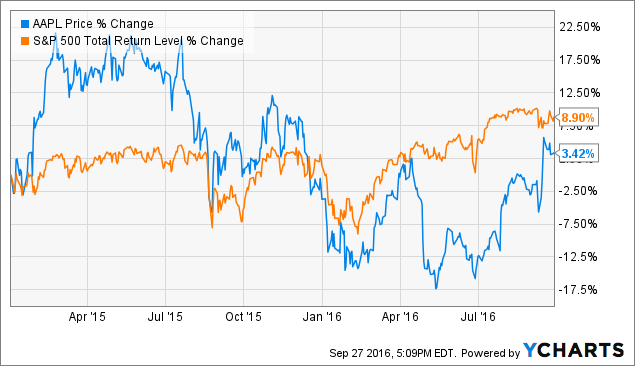 AAPL data by YCharts
Indeed, over the past 18 months Apple shares have under performed the market on a total return basis. However, remember that management's goal isn't a short-term propping up of the share price but rather long-term creation of shareholder value.
Which is why the steady, and quick pace of share reduction is such a vital component of its current capital allocation plan. For example, let's say that Apple were to follow the above model and repatriate all its overseas cash and reduce the share count almost 10%.
To keep things even more conservative, let's say that Apple's future products and expansions overseas merely help it to maintain a constant sales, earnings and free cash flow. Specifically $33.3 billion a year in post repatriation FCF that can be put toward returning to shareholders.
At the current price that would mean that Apple would be able to repurchase 5.5% of its shares every year, even with no sales growth whatsoever. And since those shares would be retired and no longer need to pay dividends, the company could then use those dividend savings to raise the dividend per share by an equivalent 5.5%.
That alone would be enough to provide an expected 2.5% yield (2018) + 5.5% or 8.0% total return. And keep in mind that despite the current pessimism over Apple, chances are that if the market truly believed the company had no growth potential, shares would trade somewhat lower, perhaps closer to the $92 they hit earlier this year. That would result in a higher yield of 3.0% and an expected total return of 8.5%.
While that isn't nearly as well as the company has done in years past, and it doesn't reach the market's historic 9.1% CAGR total return since 1871, nonetheless it's not bad considering that it's coming from a "no growth" scenario.
And of course I fully expect Apple to be able to grow long-term sales going forward. That's based on its increasing focus on monetizing its iOS ecosystem via a recurring, service based business model, as well as the launch of the a brand new, fully redesigned iPhone 8 in 2017.
Finally, a major criticism that I've seen readers present arguing against Apple's mega-buyback policy is that there are much better uses of the capital, ones that could potentially revive the company's flagging growth.
Some argue that Apple should focus more heavily on R&D, the lifeblood of the tech industry. And I fully agree that buybacks and dividends should always take a back seat to a company reinvesting into its future growth plans.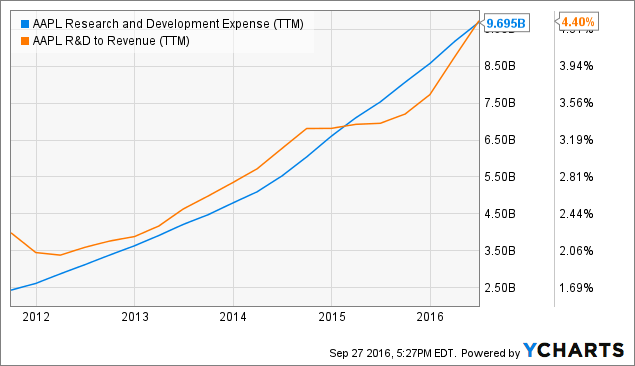 AAPL Research and Development Expense (TTM) data by YCharts
However, as you can see, Apple has been nothing if not generous with its R&D spending in recent years. In fact, the company's R&D, as a percent of sales, is the highest its been in a decade.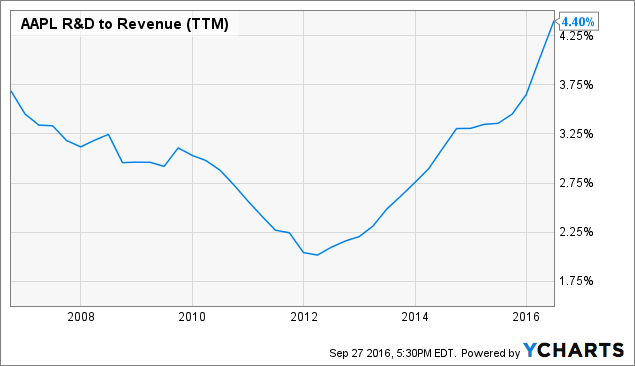 AAPL R&D to Revenue (TTM) data by YCharts
And on an absolute basis, Apple's R&D budget is the highest it has ever been. In fact, Apple's R&D spending has been growing exponentially, indicating that management is well aware that maintaining its edge in hardware is as essential to its business model as ever.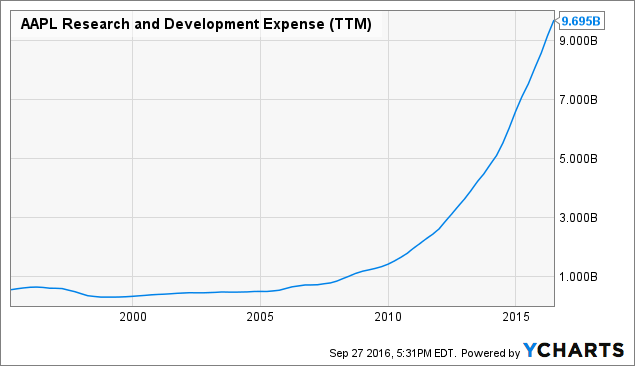 AAPL Research and Development Expense (TTM) data by YCharts
OK, but what about some growth oriented acquisitions? Wouldn't Apple be better served forgoing its "wasteful" buybacks in exchange for some major needle moving mega-deals?
This is an argument I've often seen made. That Apple needs to buy its way to growth through the acquisition of Time Warner (NYSE:TWX), Netflix (NASDAQ:NFLX) or even Tesla (NASDAQ:TSLA).
There are two things you need to remember with acquisitions. First, large deals such as these are extremely hard to pull off. In fact, 83% of mergers, according to a 2012 KPMG study, failed to result in improved shareholder returns. Another by AT Kearney found that 58% of mergers actually decreased shareholder value.
This is due to a combination of factors, including trying to incorporate differing corporate cultures, failing to achieve hoped for synergies, but most of all because the businesses just aren't a good fit.
For example, Time Warner, while owning a lot of great content, would hardly be a great growth opportunity. For example, it would boost Apple sales by a mere $28 billion, or 12.7%. In the meantime it would lower Apple's margins, add $24 billion in debt to its balance sheet and dump the problem of cord cutting in Apple's lap.
Meanwhile Netflix, while an excellent service, is battling its own problems with both rising content costs and rising competition from the likes of Hulu, Amazon (NASDAQ:AMZN) Prime Video and numerous other video-on-demand challengers. Not to mention that Netflix is trading at 5.4X TTM sales, and that's not even counting the large premium Apple would have to pay to actually get the deal approved by Netflix's board and shareholders.
As for Tesla, well it has yet to earn a profit thus far, and if the SolarCity (NASDAQ:SCTY) acquisition goes through then that is likely to continue to be the case. That's thanks to the ungodly amounts of money the company will need to spend to roll out the Model 3 and ramp up production to 1 million cars by 2020.
In other words, Tesla would represent an expensive money pit that would hardly prove more accretive to Apple shareholder value than its current plan of buying back its super cheap shares as fast as it can.
| | | | | |
| --- | --- | --- | --- | --- |
| TTM FCF/Share | 10 Year Projected FCF/Share Growth | Intrinsic Value Estimate | Growth Baked Into Current Price | Margin Of Safety |
| $8.97 | 8.9% | $178.96 | 0.8% | 37% |
Now I'll fully admit that 20-year discounted cash flow analysis is far from a perfect valuation tool as estimating earnings growth for a tech company can be extremely challenging. However, note that the market is currently pricing Apple for pretty much no FCF/share growth. And as shown above, even with zero sales growth, Apple would still be able to achieve far better growth in both EPS and FCF/share from buybacks alone.
That in turn would mean Apple would likely easily clear the very low expectations bar the market has set for it, potentially leading to some very nice capital gains in the years to come.
Bottom line: Apple preparing to repatriate overseas cash likely represents a continued commitment to its buyback program, the one that is setting it up to become the next great dividend growth blue chip.
While it's too early to tell just how much of its overseas cash Apple is planning to repatriate next year, I think it's safe to say that much of that cash is earmarked toward continuing the company's massive buybacks. Which is wonderful news for long-term dividend investors who can look forward to many years of strong payout growth and likely market beating total returns as a result.
Disclosure: I/we have no positions in any stocks mentioned, and no plans to initiate any positions within the next 72 hours.
I wrote this article myself, and it expresses my own opinions. I am not receiving compensation for it (other than from Seeking Alpha). I have no business relationship with any company whose stock is mentioned in this article.