Company Overview
Casella Waste Systems (NASDAQ: CWST) is involved in solid waste management for several key segments, including residential, commercial, municipal and industrial wastes. For the last four decades, Casella Waste Systems has grown to provide services in terms of collecting solid waste, transferring and disposing, as well as recycling. They also have ventured into dealing with organic waste in recent years.
Casella Waste Systems operates in two geographic segments in the United States - the Eastern and Western segments. They also provide an integrated solid waste management service in several key markets, including Vermont, New Hampshire, New York, Massachusetts, Maine and Pennsylvania.
Currently, Casella Waste Systems owns and operates around 30 solid waste collection points, around 40 waste transfer stations, and another 20 recycling facilities.
As of September 27, 2016, Casella Waste Systems had a market capitalization of around $415.31 million and employed over 1,900 people to run its operations.
Review of Recent Financial Performance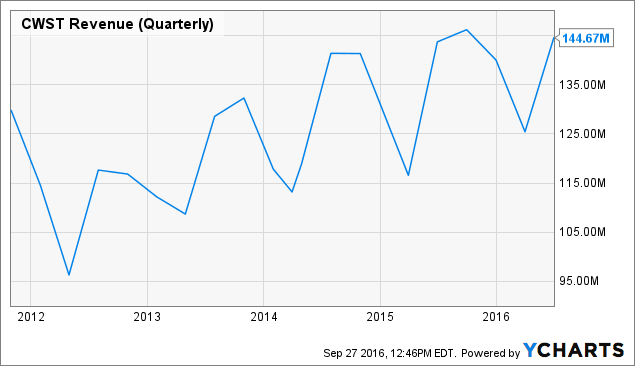 Figure 1: Casella Waste Systems' Quarterly Revenue Has Grown by 11.40% Over the Last Five Years
After falling to around $97 million in Q1 2012, Casella Waste Systems' quarterly revenue has been growing on a year-over-year basis. Even after considering the large drip in early 2012, their quarterly revenue has grown by around 11.40% during this time frame.
Let's be honest, a 11.40% growth in five years is not much of a success. However, considering the fact that this is a solid waste management company that operates in a very predictable environment, we believe any growth would be appreciated. Especially after over 40 years of operation.
While we were pleased to see a sign of gradual top line growth, we were more interested how the management of Casella Waste Systems handled the slow growth. One way to go about it would be becoming more efficient to run the operation in order to maximize the bottom line.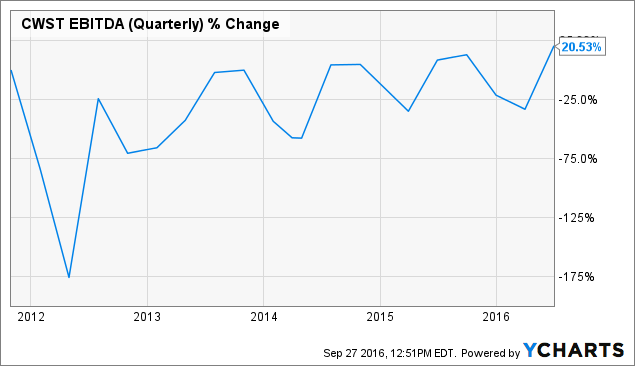 Figure 2: Casella Waste Systems' EBITDA Went Up by 20.53% in the Last Five Years
This is exactly what Casella Waste Systems' management was able to accomplish. With only 11.40% revenue growth, they have managed to achieve 20.53% EBITDA growth during the same time frame.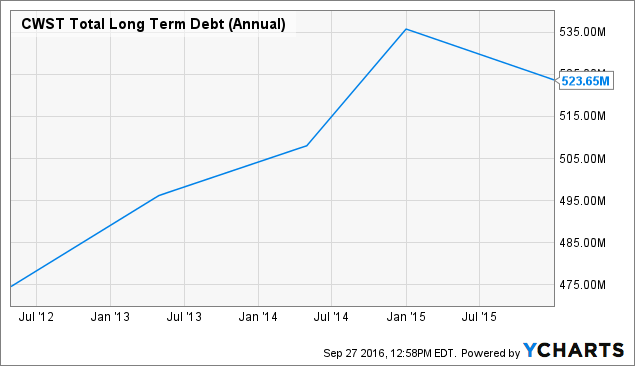 Figure 3: Casella Waste Systems' Long-Term Debt Reached As High As $535 Million in 2015
Sure, a healthy revenue growth and signs of management efficiency is nice to have, but the issue with Casella Waste Systems is that they have taken up too much debt. Their annual long-term debt reached as high as $535 million at the end of Q4 2014.
The good news is that last week Casella Waste Systems announced a plan for potential debt refinancing after they invited certain prospective lenders to a meeting scheduled for September 27, 2016, for purposes of considering a potential debt refinancing.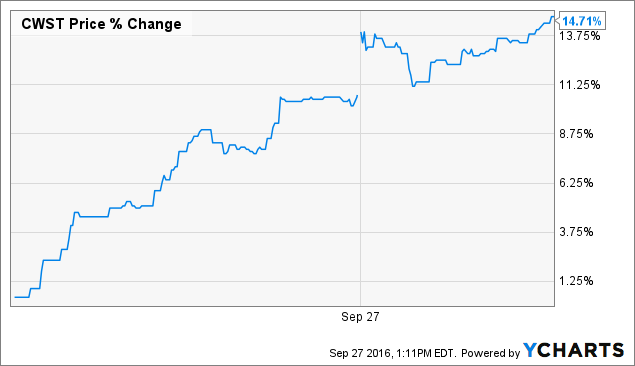 Figure 4: Casella Waste Systems' Stock Price Has Gained 14.71% In The Last 48 Hours
Soon after the news about the debt refinancing was announced, Casella Waste Systems' stock price went through the roof and reached as high as $10.37 per share, which represents around a 14.71% increase within two days.
Moody's Upgraded Rating to B2
On September 26, 2016, credit rating agency Moody's upgraded Casella Waste Systems' Corporate Family Rating from B3 to B2.
Although Casella Waste Systems' debt to EBITDA ratio is still around 5.5, Moody's acknowledged their "steady progress in de-risking."
"The upgrade acknowledges the company's steady progress in de-risking its credit profile and reflects Moody's expectation for this positive momentum to continue as it executes its ongoing strategic initiative implemented in late 2012," said Moody's in the press release.
Conclusion
Besides the debt issue, Casella Waste Systems' operational efficiency has improved over the last few years and we feel optimistic that the current management would be able to turn the table in the near future.
Earlier today (September 27, 2016), Capital Cube published a summary of technical analysis which confirms the bullish momentum of Casella Waste Systems' stock.
According to Nasdaq, Casella Waste Systems' one-year target price is $11.25 per share. Based on the current price of $10.37 per share, it offers secondary investors an additional 8.49% upside potential. We believe investors interested in a momentum play should consider increasing their exposure to Casella Waste Systems as there is a good chance that they will end up refinancing their debt burden and the stock price has the potential to go much higher than the stated target price of $11.25 per share.
Disclosure: I/we have no positions in any stocks mentioned, and no plans to initiate any positions within the next 72 hours.
I wrote this article myself, and it expresses my own opinions. I am not receiving compensation for it. I have no business relationship with any company whose stock is mentioned in this article.