Yesterday, the Organization of the Petroleum Exporting Countries which is responsible for almost a third of the global oil output surprised the markets by saying that it has decided to cap production. That lifted the entire energy sector, including Chevron (NYSE:CVX), one of the world's leading publicly traded oil producers, whose shares gained more than 3% to close at $102.15 on Wednesday.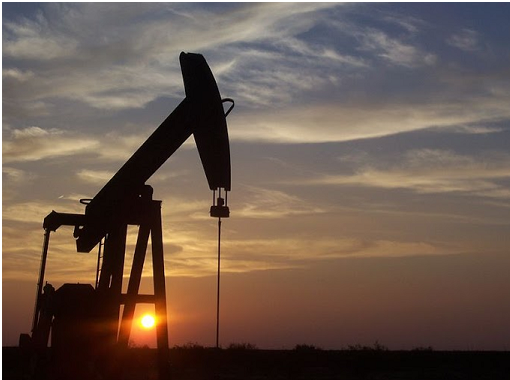 OPEC's move came as a surprise since previously, the cartel's secretary-general Mohammed Barkindo implied that the group is not going to take a big decision when its members meet on the sidelines of International Energy Forum in Algeria. "It is an informal meeting, it is not a decision-making meeting," Barkindo reminded reporters less than two weeks ago.
Moreover, the group has previously failed to reach a consensus on freezing output due to clash between OPEC's de facto leader Saudi Arabia which wanted all OPEC members to freeze production and the group's third-largest producer Iran which would rather increase its output to pre-sanction levels first. Besides, Iran recently quashed any hopes regarding an agreement when its Oil Minister Bijan Namdar Zanganeh told Bloomberg that his country won't be pushing for a deal in Algiers and will continue to grow output.
On Wednesday, however, Zanganeh announced that after two and a half years, OPEC has "reached consensus to manage the market." The group has decided to reduce its output from 33.24 million barrels per day currently to 33.24 million bpd. Zanganeh is expecting a drop of roughly 700,000 bpd. OPEC, however, hasn't made any decision regarding production from each member state, but this will be discussed when the group meets in November for formal talks.
On paper, OPEC's decision should ease the supply glut and help rebalance the global oil market. Oil prices have rallied after the latest announcement. The prices of US benchmark WTI crude and international benchmark Brent crude have each posted gains of more than 6% from Tuesday's lows, with the former climbing to as high as $47.44 and the latter to $49.07 on early Thursday. If oil continues to climb, then that could fuel Chevron's turnaround. The second-largest US oil producer could turn out to be a bigger beneficiary of the rise in oil prices than some other oil majors, including its rival Exxon Mobil (NYSE:XOM).
Chevron has been hit harder in the downturn than Exxon Mobil. While its bigger rival has managed to remain profitable, Chevron has reported three consecutive quarterly losses. In fact, Chevron has been on its longest money losing streak in more than 26 years.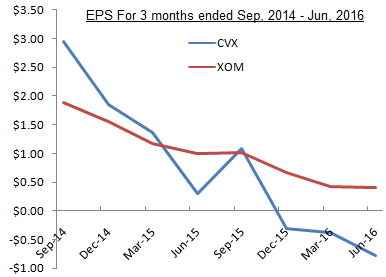 Chevron has also been reporting negative free cash flows. In the first six months of this year, the company generated just $3.7 billion as cash flow from operations but spent $12 billion as capital and exploratory expenditure and $4 billion as dividends. This translated into negative free cash flows, after accounting for dividends, of roughly $12.3 billion.
That being said, the strength in oil prices, driven in part by OPEC's latest decision, can quickly change Chevron's fortunes. For investors, the key price level to remember is Brent at $52 a barrel. In a recent presentation, Chevron's management reminded investors that it is well positioned to generate enough cash flows to fully fund its capital spending and dividends at $52 oil in 2017. Chevron will also need to bring its major upstream projects (such as Gorgon and Wheatstone) online in order to either maintain or grow its output in 2017.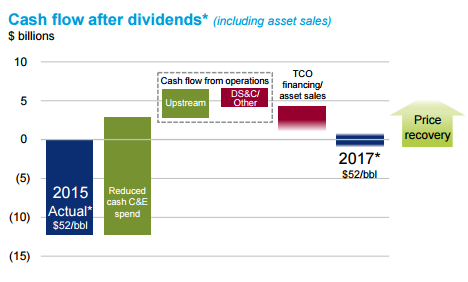 Image: CVX investor presentation, Sep. 2016.
Remember, Chevron has greater leverage to oil prices than its peers. The company's total production is more liquids-linked than any other vertically integrated oil major. For instance, last year, Chevron produced more than 2.6 million barrels of oil equivalent per day, 67% of which was liquids. By comparison, liquids accounted for between 52% and 62% of production of Exxon Mobil, Royal Dutch Shell (RDS.A, RDS.B), BP (NYSE:BP), ENI SpA (NYSE:E) and Total (NYSE:TOT).
In addition to this, the improvement in oil price environment will also make it easier for Chevron to sell assets. The company has been selling assets in order to increase its focus on core operations and bridge the funding gap (negative FCF). The company, which has sold $1.4 billion of assets in the first half of the current year, has been targeting $5-$10 billion of asset sales for 2016-17. The proceeds can help Chevron in meeting its capital requirements and dividend obligations.
For these reasons, I believe that if oil prices continue to recover, then Chevron stock could outperform its peers.
The risk here, however, is that Chevron can also prove to be a higher-beta play than Exxon Mobil. Although Chevron's financial health is one of the best in the industry, it is not as good as that of Exxon Mobil. Chevron's net debt ratio is at 20%, higher than Exxon Mobil's 18%. Chevron's credit rating is also lower as compared to Exxon Mobil which carries the best credit score in the industry. Then there is always a risk of oil prices declining again if, for instance, the latest OPEC agreement fails to achieve its objective. In that case, Chevron will be hit harder than Exxon Mobil due in large part to its oilier production mix and the fact that its non-oil-and-gas businesses are significantly smaller than Exxon Mobil's refining and chemical operations.
Note from author: Thank you for reading. If you like this article, then please follow me by clicking the" Follow" link at the top of this page.
Disclosure: I/we have no positions in any stocks mentioned, and no plans to initiate any positions within the next 72 hours.
I wrote this article myself, and it expresses my own opinions. I am not receiving compensation for it (other than from Seeking Alpha). I have no business relationship with any company whose stock is mentioned in this article.
Additional disclosure: I own shares of funds that may hold a long position in XOM, CVX, RDS.A, RDS.B, TOT