2016 has been a slow year in terms of sales for Boeing (NYSE:BA) and it seems that also has resulted in the company lowering its forecast for order inflow this year.
An internal forecast, of which there are many, showed a scenario of 535 sales. This is equivalent to a book-to-bill ratio of .72, well below the ratio of 1 that Boeing aims to achieve every year.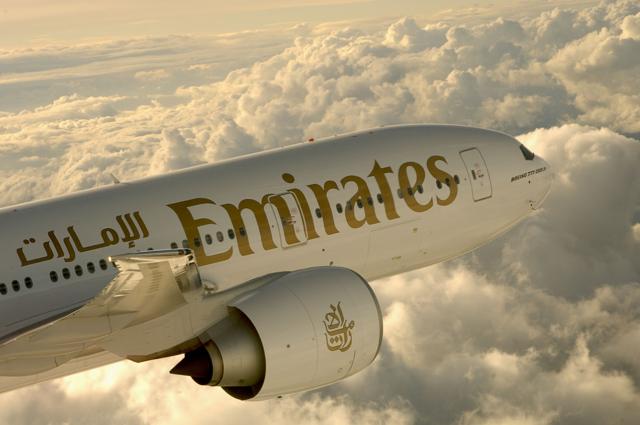 With Saudia's potential order likely to already be in Boeing's order books marked as 'unidentified' and the Iran Air order facing resistance from lawmakers, even after government approval, achieving even the lower goals that include 88 orders for the Boeing 777 and 88 for the Dreamliner is a challenge.
One order that could save Boeing's year is that from Emirates for the Boeing 787-9 and Boeing 787-10. However, it is anything but a certain win for Boeing.
Airbus A350 and alternatives
In 2014, Emirates canceled an order for 70 Airbus (OTCPK:EADSF/OTCPK:EADSY) A350 jets. According to CEO Tim Clark, the Airbus A350 that Airbus delivers is not the same as they signed for. Emirates certainly must have felt left out. As one of the biggest wide-body operators in the world, it seemed that Airbus failed to include wishes from Emirates to the extent the airline desired.
This opened up opportunities for Boeing. The US jet maker saw the successful service entry of the Boeing 787-9 in 2014 and talks for a stretched Boeing 787-9, the Boeing 787-10, had been ongoing since 2005. In 2013, Singapore Airlines became the launch customer of the -10, which is expected to enter service in 2018.
It seems that Emirates committed too early to the Airbus A350-900 and canceling the order gave them flexibility to change to the Dreamliner or renegotiate an order with Airbus.
So who is going to win?
Emirates has been evaluating the Boeing 787-9 and Boeing 787-10 along with the Airbus A350-900, Airbus A350-1000 and a stretch of the -1000. At this point, it is not possible to give one jet maker an edge over the other when it comes to chances of winning the order.
Emirates is still undecided on which aircraft it will order. It seems that despite difference in the range capabilities of the aircraft, both aircraft could fit in the Emirates fleet.
The Boeing 787-9 has a range of 7,635 nm and carries 290 passengers. The longer -10 carries up to 330 passengers over a distance of 6,430 nm versus a range of 8,100 and 325 passengers for the Airbus A350-900. The Airbus A350-1000 seats 365 people and has a range of 8,000 nm. Emirates is also interested in an aircraft that would seat around 400 people and would be a high-commonality stretch of the -1100.
One thing that can be concluded is that the Airbus A350 has a superior range. The Boeing 787 can easily serve destinations in Europe and the US West Coast, whereas the Airbus A350 can reach the US East Coast.
Emirates likely has an estimate on how much fuel each aircraft will burn on a per-seat basis and probably knows that the Boeing 787 should consume less fuel on the trips to the European mainland compared to the A350. I think that in the end, things are so close that it boils down to offering the best acquisition price.
Conclusion
The conclusion of this piece might be a disappointing one: At this point, Boeing and Airbus still are in the race for an order. A main question that surfaces is whether we can still expect a decision this year.
Both jet makers probably will aim to finalize a deal this year. However, with the Boeing 787-10 entering the flight test phase next year, a decision could very well slip into next year when actual performance data becomes available.
In my view, but I could be wrong, Boeing has the best papers in terms of current product line-up. The Dreamliner is likely more efficient on the routes to Europe, whereas the Airbus A350 is a bit over-leveraged with a range of over 8,000 nautical miles. Such trips could be operated by the Boeing 777-8.
If you would like to receive updates for my upcoming articles, please click the "Follow" text at the top of this page next to my profile.
Disclosure: I am/we are long BA.
I wrote this article myself, and it expresses my own opinions. I am not receiving compensation for it (other than from Seeking Alpha). I have no business relationship with any company whose stock is mentioned in this article.
Editor's Note: This article discusses one or more securities that do not trade on a major U.S. exchange. Please be aware of the risks associated with these stocks.