In our natural gas recap from last week titled, "Too Long, Too Fast," we pointed out that: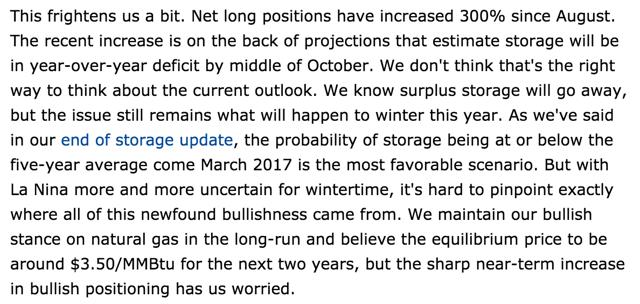 Since then, natural gas prices have largely fluctuated around $3/MMBtu. The record increase in net long positions continues to make others wary of the recent rally we've seen in natural gas prices. Today's storage report was better than the consensus average by nearly 6 Bcf, but the price increase we saw following the report was only temporary.
Looking at our current injection estimates, the next two weeks will be back in the 70s. Although these injections are still below the five-year average, the higher nominal figure has some traders tempering their bullish bets. One trader said to us: "Recent price action concerns me, and I'm going to wait for a more certain trend to develop."
We see prices remaining around the current range for a bit longer until the end of October. We are now seeing some low injections after the next two reports, and if those figures get revised higher, we could see natural gas sell off to $2.75/MMBtu. Winter prices haven't changed much as the consensus expects an overall tighter market this season. We have now reviewed more than 20 forecasts and there's an overwhelming consensus for a cold winter in Canada and the Northeast, with drier/warmer conditions in the West and South.
Overall, the impact of these weather forecasts on our outlook remains bullish, and we plan to issue a new update this weekend to premium subscribers.
Eight- to 14-Day Outlook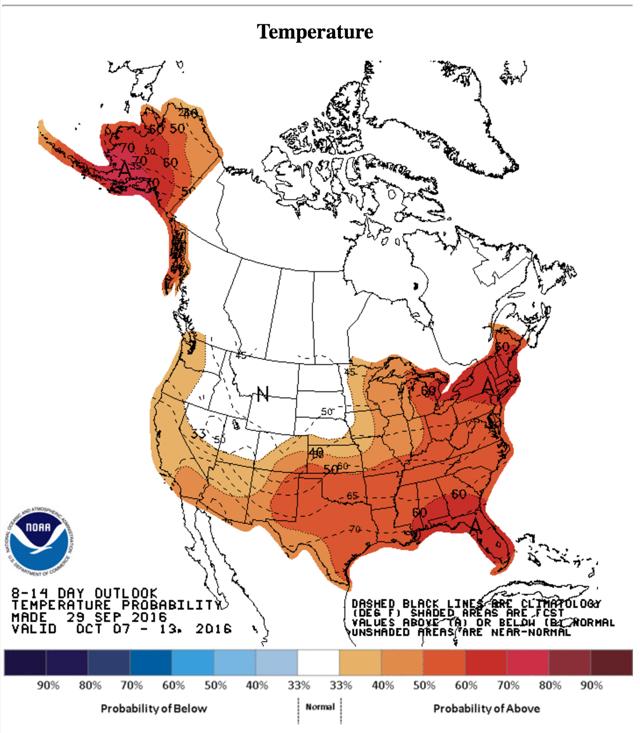 Natural Gas Prices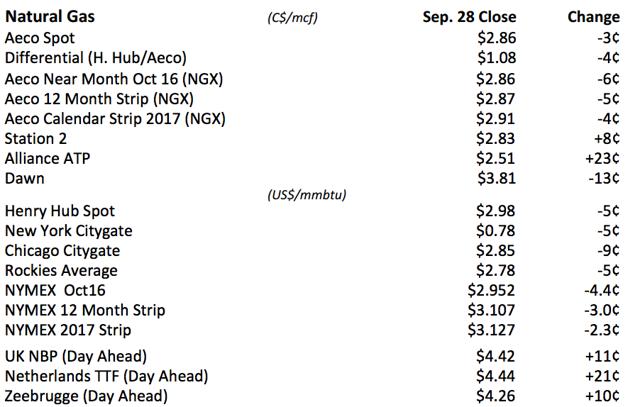 Disclosure: I/we have no positions in any stocks mentioned, and no plans to initiate any positions within the next 72 hours.
I wrote this article myself, and it expresses my own opinions. I am not receiving compensation for it (other than from Seeking Alpha). I have no business relationship with any company whose stock is mentioned in this article.