Following a Consultative Meeting in Algiers, OPEC resolved to convene an Extraordinary Meeting of the Conference on Wednesday, 28th September 2016, under the Chairmanship of its President, HE Dr. Mohammed Bin Saleh Al-Sada, Qatar's Minister of Energy and Industry and Head of its Delegation.
The Conference decided to adopt an oil production target ranging between 32.5 and 33.0 million barrels per day (mmbd) "to accelerate the ongoing drawdown of the stock overhang and bring the rebalancing forward."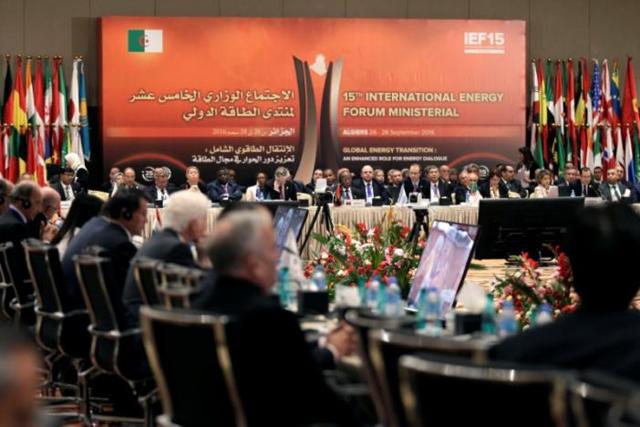 Photo Credit: REUTERS/Ramzi Boudina.
According to my analysis, which is based on OPEC's numbers as published in its September Monthly Oil Market report, such a supply limitation would enable world oil supplies to balance with demand for 2017 as a whole. Specifically, as I previously showed, the "call" on OPEC oil in 2017 equates to 32.5 mmbd.
Saudi Energy Minister Khalid al-Falih said:
Iran, Nigeria and Libya would be allowed to produce "at maximum levels that make sense as part of any output limits which could be set as early as the next OPEC meeting in November."
That's quite a change from last April when Saudi Arabia would not budge because Iran stuck to its guns to reach 4 million barrels per day. It appears that Saudi Arabia alone is willing to bear the brunt of the cutback. In my scenarios, I expect a cut of 1-2 mmbd, depending on the success of Nigeria and Libya to increase output in 2017.
This represents an "about-face" in the Saudi strategy of an oil price war to increase market share. From Saudi Arabia's standpoint, it was a flawed strategy because they did not possess sufficient excess production capacity to make it work financially; i.e., they had to be able to shore up lower revenues from price cuts by much greater volume. For example, a 50% price cut is not bad if the producer can sell twice as much volume.
This also is a shift in policy from a long-term to a short-term planning horizon as I expected. In the spring, I wrote an article, "Why Saudis Will Eventually Think Short-Term On Oil Prices." Low oil prices are in Saudi Arabia's national security interest by keeping America hooked to foreign oil (see article). But low prices increase the kingdom's financial risks and internal risks of rebellion.
Recent developments have heightened those risks. In May, KSA's credit rating was downgraded by Moody's. The Kingdom entered a recession this summer and is expected to run an $87 billion deficit in 2016, after it had run a budget deficit of $98 billion in 2015.
KSA's financial Reserves have dropped by $190 billion to $555 billion at the end of July. On average, that is a burn rate of $8 billion per month. It recently reduced salaries to its public service ministers by 20% to save money, the first pay cuts for government employees ever.
KSA is expected to go to the international bond market in October to borrow $15 billion. And the U.S. Congress just voted to override President Obama's veto, passing the Justice for State Sponsors of Terrorism Act (JASTA), enabling Americans to sue the Saudi government for its involvement in 9/11.
But this shift to supporting market prices in 2017 could have two longer-term, adverse consequences it was trying to avoid: hedging by U.S. oil producers, which would likely result in the further loss of market share. However, Saudi Arabia may have strategies available to counter those possibilities.
Saudi Vision 2030
In the spring, Prince Mohammed bin Salman (MbS) unveiled the Kingdom's long-term plan to diversify its economy away from nearly total dependence on oil revenues. At the heart of the plan is to launch an IPO of Saudi Aramco and eventually convert its oil reserves into a $2 trillion Public Investment Fund.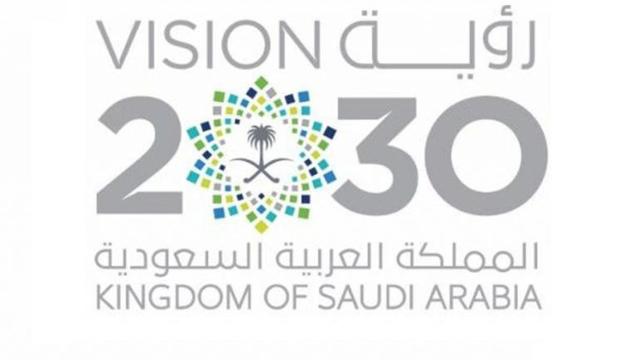 As part of the implementation of this plan, Saudi Aramco and Shell (RDS.A) (RDS.B) are dividing up their U.S. joint venture, Motiva, which will result in Saudi's full ownership of the Port Author refinery. Aramco will fully own Motiva on April 1, 2017, and has been in talks of buying Lyondell's Houston refinery.
I suspect Motiva may also purchase U.S. oil shale properties (or companies) that are in financial trouble as a result of the drop in prices since 2014. According to restructuring specialists, about 100 North American oil and gas companies have filed for bankruptcy, and there may be another 100 to go. This would enable Aramco to expand market share as well as control how fast production is brought back online if prices rise.
By using its ability to cut production to create additional spare capacity, Aramco can use that spare capacity to control prices as it wishes. It probably does not want prices much above $50/b to keep U.S. shale production to about where it is now, 8.5 mmbd. And it doesn't want prices below $45/b because of the adverse impact of such low prices on its budget. And so it will likely adjust its production accordingly to keep prices in a $45-$55/b range.
U.S. shale will not likely expand hedges greatly in that range, especially if the companies think KSA will cut back enough to get prices to $60 or above. And Aramco can announce production changes unpredictably throughout 2017 to keep oil companies guessing.
By the end of 2017, Aramco could convince investors of its unique ability to control world oil prices. That alone will make it a unique oil company, more valuable than the majors, on a reserve-adjusted basis, and this could make the IPO attractive to investors.
Conclusions
Although I authored a series of articles stating that OPEC was bluffing (and it was), I now think that Saudi Arabia has formulated a plan and will assume the role of swing producer to satisfy its goals. It can and will cut unilaterally to create excess spare capacity, which it needs to control oil prices.
This will make the company attractive for its IPO. And by selling shares, Aramco can use some of the proceeds to buy U.S. shale reserves "on the cheap," not unlike John D. Rockefeller, who bankrupted competitors to acquire them.
The Saudi's long-term plan is to convert Aramco's assets into a $2 trillion fund, which can safely reside in Swiss banks. And that is a much safer investment than oil reserves in the ground subject to external and internal political threats.