Update: Most are bullish on Mylan's prospects.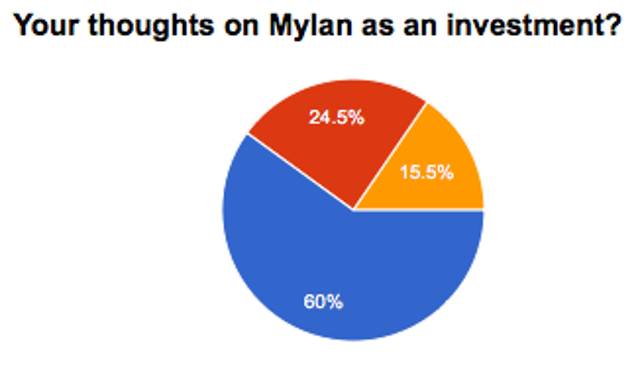 Buy - The settlement and EpiPen's promise will deliver for shareholders - 60%
Hold - Mylan is more than just EpiPen - 24.5%
Sell - Negative headlines, more government scrutiny may impact the stock - 15.5%
Thanks to everyone who participated in today's poll. We're back tomorrow with more Market Challenge.
*****
Mylan (NASDAQ:MYL) has been in the crosshairs of regulators and Congress for its pricing of the EpiPen for treating allergic reactions.
But after the company settled a case concerning Medicaid issues, is the stock now a buy?
The stock had a strong climb last week. And shares are up today.
Your thoughts on Mylan? Is it a buy, hold or sell?
Offer your ideas below!