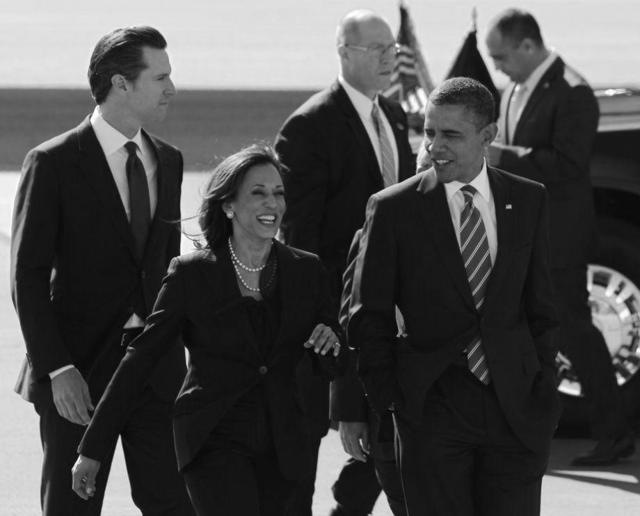 California Attorney General Kamala Harris
Valeant (NYSE:VRX) has been the talk of the financial markets since Citron's Andrew Left accused the company of "channel stuffing" and generating phony revenue by sending fake invoices to R&O Pharmacy, which Valeant allegedly part-owned. The drama all started after R&O filed a claim against Valeant in Q3 2015. R&O received a $69 million invoice from the pharmaceutical company, yet R&O said it had never done business with Valeant. R&O suspected Philidor, which it had sold an equity stake, of using its pharmacy identification number to fill prescriptions:
What Reitz hadn't known at the time he signed the sale agreement was that Philidor - and Valeant - were facing a hurdle in getting prescriptions filled in California, the largest market for medicines among the states. State Atty. Gen. Kamala Harris' staff had denied Philidor's request for a California pharmacy license, charging that the company had falsified information in its application. "Do you think I would sell to someone that was denied a permit?" Reitz said. "You've got to be kidding me."
Philidor allegedly had ties to Valeant. A Wall Street Journal article later divulged a Philidor training manual detailing Philidor's aggressive sales tactics, including using other pharmacies' ID numbers. Pharmacy benefit managers CVS (NYSE:CVS), Express Scripts (NASDAQ:ESRX) and OptumRx have dropped Philidor from their pharmacy networks. It got so bad that Philidor reportedly ignored a cease-and-desist order to stop attempting to fill prescriptions from OptumRx (NYSE:UNH):
OptumRx, a leading U.S. pharmacy benefits manager, began to stop payments to a pharmacy closely-linked to Valeant Pharmaceuticals International more than a year ago after recognizing billing irregularities, former employees at the pharmacy and sources familiar with the matter told Reuters. Hatboro, Pennsylvania-based Philidor Rx Services persisted in efforts to secure reimbursement for Valeant drug sales even after receiving a cease-and-desist order from OptumRx, one of its largest revenue sources, in September 2014, two sources familiar with the matter said. OptumRx is owned by UnitedHealth Group.
Since, Valeant has cut ties with Philidor, restated earnings related to Philidor and parted ways with former Valeant CEO Mike Pearson.
Kamala Harris Stands Tall
Lost in the tete-a-tete between Valeant and Citron is the stellar job done by California Attorney General Kamala Harris. In rejecting Phildor's request for a pharmacy license, Harris stood tall for the American people when no one was watching. Now, the financial markets and the entire healthcare industry are watching.
Former Philidor Relationship Could Sink Valeant
Due to Harris' rejection, Philidor (previously based in Pennsylvania) and Valeant were locked out of getting prescriptions filled in California - "the largest market for medicines among the states." The LA Times article alluded that in acquiring a stake in R&O Pharmacy based in Camarillo, CA, Philidor and Valeant may have attempted to circumvent Harris.
Valeant now faces a bevy of lawsuits pursuant to deceptive pricing and fictitious accounting related to Philidor. I am keenly focused on the lawsuit from the NYPD labor union (and others) which claims [i] Valeant's ties to Philidor resulted in them paying exorbitant prices for drugs, and [ii] Valeant violated the Racketeer Influenced and Corrupt Organizations ("RICO") Act. Under RICO, VRX executives who might have ordered Philidor to commit crimes or assisted in those crimes could also be punished.
Whether [i] Philidor acted fraudulently, as alleged, by filling prescriptions in states where it was not licensed, and [ii] whether Valeant was complicit in such aggressive sales practices remains to be seen. However, Kamala Harris' denial of Philidor's pharmacy license could prove damaging to Valeant and Philidor. Testimony from her or members of her office could be key to any fraud suits brought on by Valeant's clients or the government.
Conclusion
At $23, VRX is over 85% off its 52-week high of $180, and the demise might not be over. Pending lawsuits could be damage the company brand and hinder its ability to service its $31 billion debt load. Avoid VRX.
Disclosure: I/we have no positions in any stocks mentioned, and no plans to initiate any positions within the next 72 hours.
I wrote this article myself, and it expresses my own opinions. I am not receiving compensation for it. I have no business relationship with any company whose stock is mentioned in this article.