Welcome to the Dying Elephant in the Room issue of M&A Daily
Trump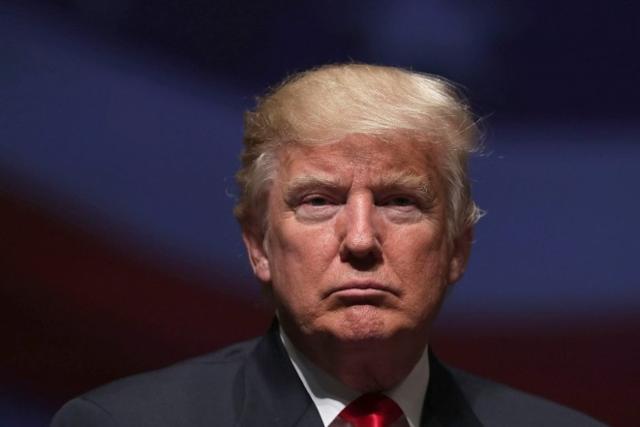 The S&P 500 (NYSEARCA:SPY) futures appeared to take some relief from Hillary Clinton's strong enough debate performance Sunday evening. With little time left on the clock, Trump's prospects of an upset dim further by the day. As of today, FiveThirtyEight has Clinton at an 81.5% and Trump at an 18.4% chance of winning.
RealClear Politics has the Electoral College map showing Trump at 198 EC votes and Clinton at 340; however, Trump's hold on many of those is tenuous. He could easily end up with far less as Trump states such as Arizona and Georgia are in Clinton's reach. Anyone who placed bets in favor of Clinton on Predict It has profited (small bets can be doubled by a $50 match using promo code "STW50"). In short: Trump is done.
Is the Republican Party done too? Quite possibly. If so, why should markets care? Trump has badly damaged the Republican brand and the party's prospects for holding onto the Senate and the once safe House. It will be hard to recover organizationally. If Trump manages to lose in a close election, there will be endless recriminations between Trump supporters (for the epically flawed nominee) and opponents (if a case can be made that the election was lost by the margin of anti-Trump Republicans).
If he loses in a landslide, the pieces that the Republicans have to put back together could be even more damaged. Individual Republicans have tried to distance themselves over the past few days, but it is unclear that the party itself can survive.
Why should the market care? If a President Clinton lacks checks and balances from the Republicans, she will have a free hand on her treatment of the courts and many other key issues. Without pressure from Republicans, her biggest pressure will come from the Elizabeth Warren wing of her own party. This will have a far-reaching impact on markets.
Her regulatory and antitrust policies could be more aggressive, which could hurt corporate transactions such as M&A. She recently unveiled new plans for "reinvigorating antitrust laws and enforcement" that will slow some deals and prevent others. Already, DoJ and FTC officials angling for jobs in her administration are increasingly going outside of the confines of economics to push back against deals for increasingly political reasons.
As the parties become less and less competitive, American enterprise will become less competitive. There will be fewer M&A transactions attempted and fewer completed. Drug companies will suffer under price controls. Traditional energy companies will get more burdensome and expensive regulations. Everyone will pay more taxes for ever more government spending.
Amaya
William Hill (OTCPK:WIMHY) and Amaya (AYA) are discussing an all-stock merger of equals.
InterOil
The Supreme Court of Yukon approved the Exxon (NYSE:XOM) acquisition of InterOil (NYSE:IOC). Phil Mulacek, who contested the deal at the previous court hearing, appealed and asked for a stay of the decision pending the appeal. InterOil will seek to have any appeal heard on an expedited basis. The companies intend to close the deal as soon as this is resolved.
SolarCity
Tesla (NASDAQ:TSLA) and SolarCity (SCTY) do not need to raise cash this quarter as the companies prepare for a merger, according to Elon Musk.
Twitter
Twitter's (NYSE:TWTR) potential bidders appear to have lost interest in making offers. More to come in future editions of M&A Daily…
Done deal.
Elsewhere on Seeking Alpha
Sifting the World
Disclosure: I am/we are long IOC, TWTR, DEPO, BRK.A, BRK.B.
I wrote this article myself, and it expresses my own opinions. I am not receiving compensation for it (other than from Seeking Alpha). I have no business relationship with any company whose stock is mentioned in this article.
Additional disclosure: Chris DeMuth Jr and Andrew Walker are portfolio managers at Rangeley Capital. We invest with a margin of safety by buying securities at discounts to their intrinsic value and unlocking that value through corporate events. To maximize returns for our investors, we reserve the right to make investment decisions regarding any security without notification except where notification is required by law. We manage diversified portfolios with a multi-year time horizon. Positions disclosed in articles may vary in sizing, hedges, and place within the capital structure. Disclosed ideas are related to a specific price, value, and time. If any of these attributes change, then the position might change (and probably will).
Editor's Note: This article discusses one or more securities that do not trade on a major U.S. exchange. Please be aware of the risks associated with these stocks.