After the close on a Friday, Twilio (NYSE:TWLO) snuck out a proposed secondary despite only completing an IPO about four months ago. The communications software provider has seen the stock rocket since going public.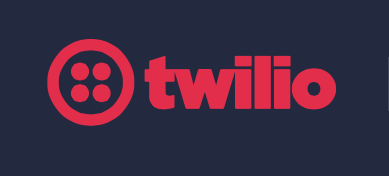 The move follows the recent pricing of the Acacia Communications (NASDAQ:ACIA) secondary that didn't end well for shareholders on Friday. Similar to Acacia, the question is why anybody still owns the stock after the big post-IPO rally.
Twilio has produced robust results with Q2 base-revenue up 84% YoY. The company, though, only forecast revenues reaching $255 million for the year.
Even down roughly $10 from the highs, Twilio is worth over $6 billion with the stock trading around $60. The company priced the IPO down at $15 in June, up from a targeted range of $12-14. The stock is up 300% from the IPO price.
Though most financial websites list a market valuation of around $5 billion, Twilio actually has over 100 million shares outstanding when including over 16 million outstanding stock options.

Source: Twilio S-1
The registration statement only provides an offering amount of $400 million with Twilio selling $50 million worth of stock. A key point being that the company is getting early approval to sell the shares prior to the original 180-day lock-up period.
The selling shareholder data isn't filled out in the S-1 yet, but the selling shareholders control far in excess of the 6 million shares up for sale here. This proposed offering will surely be followed by additional offerings assuming the stock price holds.

Source: Twilio S-1
Investors doubting the merits of selling a hot IPO with fast-growing revenues where the insiders are dumping shares need look no further than my analysis on Fitbit (NYSE:FIT). The stock was trading at $40 and the company priced a secondary at $29 during a strong holiday quarter. Most of the comments fought against my thesis, but the stock quickly collapsed below $12.
The key investor takeaway is that no reason exists to own a stock trading at over 20x revenues when the insiders are unloading shares early. Twilio will be an even better stock to own at lower prices.
Disclosure: I/we have no positions in any stocks mentioned, and no plans to initiate any positions within the next 72 hours.
I wrote this article myself, and it expresses my own opinions. I am not receiving compensation for it (other than from Seeking Alpha). I have no business relationship with any company whose stock is mentioned in this article.
Additional disclosure: The information contained herein is for informational purposes only. Nothing in this article should be taken as a solicitation to purchase or sell securities. Before buying or selling any stock you should do your own research and reach your own conclusion or consult a financial advisor. Investing includes risks, including loss of principal.