Beware Symantec
For those unaware, Symantec (NASDAQ:SYMC) has recently been making big moves with regard to its acquisition of Bluecoat (August 2016) and its partnership with VMware Inc (October 2016) (NYSE:VMW). This acquisition and partnership is a relief to most stockholders in light of its recently failed acquisition of Veritas' Information Management system. Scouring most financial news outlets you'll see a wealth of optimistic articles regarding Symantec's market outlook and many analysts recommending to invest now. Despite what everyone says, I strongly urge you to approach this hype with caution.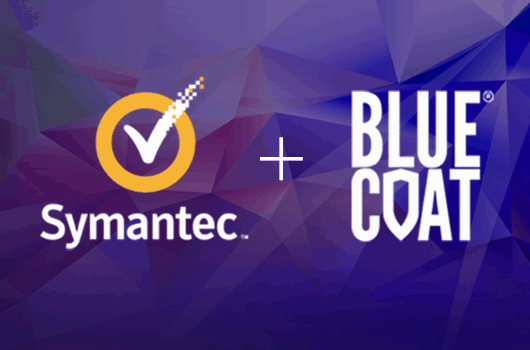 Declining Market Share
Approximately 46% of Symantec's revenue comes from its consumer security business (Page 3, FY17 Q1). They have been able to succeed based on providing protection from viruses, malware, email spam and identity theft for home users. However, much of that is going to change based on a few key factors. Symantec faces a shrinking market from traditional stationary desktops to mobile devices and computing. Compounding this problem, a recent rise in competitors providing similar solutions at lower starting prices have been placing pressure on Symantec's ability to compete. Gartner has reported that global sales of consumer security software tanked in 2015 and has been dropping 5.9% on an annual basis. Symantec has enjoyed its niche for some time now, however there is going to be an inevitable clash against other network security vendors giants such as Cisco (NASDAQ:CSCO), Palo Alto (NASDAQ: PANW), Fortinet (NASDAQ: FTNT) and FireEye (NASDAQ: FEYE).
Chaotic Leadership
In the past two years, Symantec has zipped through three different CEOs before settling with its current leader: Enrique Salem, Steve Bennet (who introduced a whole wealth of other problems), Mike Brown, and its now present CEO Greg Clark (former CEO of Bluecoat). This company has suffered from a lack of stability and direction from its leadership which is largely evident in its constant shift in strategy and lack of innovation. This proves detrimental with growingly outdated products in both the consumer and enterprise realm. A lack of innovation that Symantec is suffering from has roots in Steve Bennet's restructuring which eliminated a large percentage of middle management. This short-term solution removed a large number of highly paid employees but drastically reduced skills needed to innovate and ensure high-quality products in the long term. Symantec's acquisition with Bluecoat and its partnership with VMware is a step in the right direction, but Symantec will need proper leadership to cultivate and provide innovation from within the company itself if it plans to grow and succeed.
Overhyped Valuation
Looking at the recent quarterly report off of Morningstar I was able to pull the following numbers (Note: I pulled the lowest, current and highest EBITDAs to create a range from the past five quarterly reports):
| | | | | | |
| --- | --- | --- | --- | --- | --- |
| EBITDA -LOW | EBITDA- Current | EBITDA- High | Cash | Liabilities | # of Shares |
| $168 | $196 | $308 | $6,118 | $7,764 | 615.59 |
I won't bore you with calculations, but let's focus on an important number, the Enterprise Multiple (EV/EBITDA). The enterprise multiple is a ratio used to determine whether a company is overvalued or undervalued. A low ratio indicates that a company might be undervalued and a high ratio indicates that the company might be overvalued. While healthy EMs vary by sector and industry, a general guideline is an EM value below 10 is considered healthy and above average. Using Symantec's numbers, I calculated:
| | | | |
| --- | --- | --- | --- |
| | EM - Low | EM - Current | EM - High |
| SYMC | 102.65 | 55.99 | 87.98 |
Symantec's current EM is 102.65. This astonishingly high EM is cause for concern. Considering the fact that it is 10 times that of competitors (as shown below), it is a huge red flag. Yet, current bulls are overlooking this because they believe the partnership and acquisition will increase EBITDA. So for argument's sake, let's assume their current EBITDA rises to 600 million (nearly five times current levels). This still yields an EM of 27.99, or triple that of competitors. It's no wonder why Morningstar considers this a high-risk stock because when compared to the industry, Symantec should be trading for much lower.
| | | | |
| --- | --- | --- | --- |
| | Current EM | EM of 30 | EM of 10 |
| PPS Low | - | $8.19 | $2.73 |
| PSS Current | $28.02 | $9.55 | $3.18 |
| PPS High | - | $15.01 | $5.00 |
Take these numbers with a grain of salt. EM is an overly simple metric, but when calculating sectors for competitor EMs for the past quarter we see indications that Symantec is overpriced. They were one of the highest in the range, granted most were negative. Additionally, I took annual EMs to see if their values would become healthier which in most cases it did. In fact, both IBM and Cisco both generated "healthy" EMs.
| | | | | | |
| --- | --- | --- | --- | --- | --- |
| Company | EBIDTA-Last Quarter | EBIDTA-FY16 | EV | EM - Quarter | EM - FY16 |
| SYMC | $196 | $766 | 12,540 | 63.98 | 16.37 |
| CSCO | $4,178 | $15746 | 120,830 | 28.92 | 7.67 |
| PANW | -$31 | -$139 | 13,680 | -442.39 | -98.42 |
| FTNT | $7 | $46 | 5,390 | 770 | 117.17 |
| FEYE | -$96 | -$396 | 2,300 | -23.96 | -5.81 |
| | -$22 | $42 | 5,910 | -268.64 | -140.71 |
| | -$25 | -$63 | 3,030 | -121.20 | -48.10 |
| | $4,319 | $20,268 | 184,560 | 42.73 | 9.11 |
| | $206 | $854 | 11,930 | 57.91 | 13.97 |
Based on these numbers, if you're looking to invest I would look more towards companies like Cisco and IBM as they are providing healthier numbers in comparison to each of their competitors. Similar to Symantec, Cisco recently performed an acquisition of CloudLock Inc. Their recent acquisition and stable EM makes them more ideal for investment. Likewise, IBM (NYSE:IBM) IBM has also recently announced a partnership with AT&T (NYSE:T) to deploy its cloud networking system, FlexWare, which proves a better investment opportunity with their healthy EM.
I do not deny that there is potential for Symantec to succeed with their acquisition of Bluecoat and partnership with VMware. However, there are other companies out there that are practically making the same moves, providing the same amount of gain with much less risk.
Closing Thoughts
Symantec is a well-known name within the cyber security realm. A veteran in the market, but not a foreseen leader in emerging technologies. Although the enterprise security and storage market is expected to grow at 8% through 2020, the profitability profile of Symantec is very dim. Just to fix their EM ratio they would need a much larger EBIDTA compared to their current enterprise value. There is little to no confidence that the firm will be able to earn excess returns on invested capital. If you are currently invested in Symantec, enjoy the hype train as it rides off of the current partnership announcement, but it's not a company that I would stay in. If you're looking to invest in Symantec, you're better off waiting for now.
Want more in-depth analysis on Symantec's new partnership? Hit follow next to my name for more in-depth insight and analysis on Symantec and the rest of the tech sector!
Disclosure: I/we have no positions in any stocks mentioned, and no plans to initiate any positions within the next 72 hours.
I wrote this article myself, and it expresses my own opinions. I am not receiving compensation for it (other than from Seeking Alpha). I have no business relationship with any company whose stock is mentioned in this article.
Additional disclosure: Information regarding Symantec's portfolio were obtained through Morningstar and Yahoo Finance.