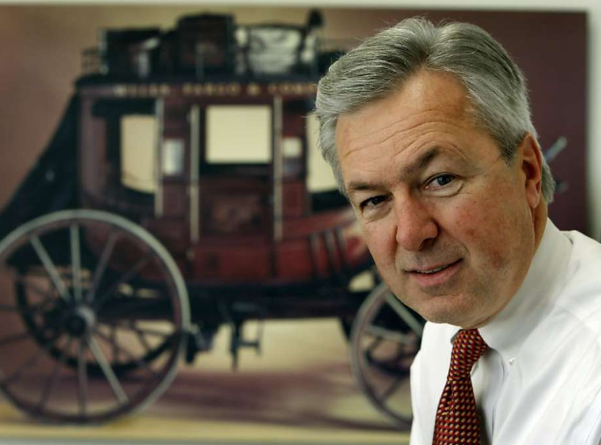 Wells Fargo's (NYSE:WFC) account opening scandal has been well covered here on SA in addition to, well, anywhere else that reports on news. But while the coverage I've seen has rightly focused on all of the things that were/are wrong at WFC to allow such pathetic behavior as opening fake account to make sales numbers, one thing I haven't seen covered is the reaction the Fed may have to WFC's scandal. With capital returns such a huge piece of the puzzle for the company, the reaction from the Fed may present a longer-term risk to shareholders.
First and foremost, the reason the Fed's interpretation of events is important is because WFC - like any other large bank - can't do anything until the Fed approves it. That means what the Fed thinks about the company matters as much as anything else, and given the treatment of Citigroup (NYSE:C) in particular in the past, it wouldn't be difficult to believe WFC is going to be under the microscope going forward for the Fed.
Citi had a series of embarrassing events transpire a few years ago, including the massive Banamex fraud that not only cost the bank a proverbial truckload of money, but also the respect and trust of the Fed. The similarities between the Banamex fraud and what happened at WFC are obvious, though the dollars are far smaller in its case. Still, the fact that WFC had a terrible, dishonest thing going on at its bank for years that it unquestionably knew about is a big blow to its reputation.
For the Fed, reputation matters. That is why WFC and others, like JPMorgan (NYSE:JPM) or PNC Financial Services (NYSE:PNC), have been able to get basically whatever they want in terms of capital returns - reputation matters. A big part of reputation is trust, and if the Fed interprets the events at WFC the way I have - that management knew about, and perhaps even encouraged, fraudulent behavior - then that trust is going to take tremendous damage. That is important because when WFC goes to ask for capital returns next year, it may be one of the banks that has to go crawling in, hat in hand, to ask for what it wants. The bank has never had to do that before, as it has always entered the CCAR process from a position of strength, but if the Fed decides WFC knew it was doing harm and didn't stop it, that will almost certainly change.
Apart from the reputation issue, which I think is a big one, WFC may simply earn less as a result. The idea that a PR storm as big as this one in an industry that is all about trust isn't going to cost the company dearly just isn't realistic. We obviously don't know yet just how damaging this is going to be, but one thing I do know with absolute certainty is that it isn't going to help. That presents another problem for WFC's capital returns - and that is the fact that it already pays out so much of its earnings and has a small capital buffer.
WFC has never kept much excess capital around because it hasn't needed to; it returns most of its earnings each year via dividends and buybacks, and its capital position is usually smaller than that of its competitors. This, again, comes back to the fact that the Fed trusts WFC and approves those capital returns. The problem is that even if the company doesn't see a reduction in its ability to return capital next year, it may find itself digging into a very shallow reservoir of additional capital to make its returns. Given that earnings may suffer from a lack of new customers and/or outright defections, I think WFC's capital returns are more in jeopardy than most people think. I'm not suggesting the company can't pay its dividend or something, but what I am saying is that its buyback may be rather small next year. Again, we don't know whether this will happen or not, because the fact is that the stock isn't pricing in any risk at all of this occurring, but there is a chance.
Citi was absolutely shunned by the Fed for years for a variety of reasons, not the least of which was Banamex. WFC has a very long reputation of excellence with the Fed, and that counts for something. But if the Fed draws the same conclusion I have about the account opening scandal and decides action is necessary, CCAR time could be very embarrassing and humbling indeed for a man who could use a little of both these days. Stumpf has said he's not going anywhere, so if he's right and he's still around next year for CCAR time, it could very well be the wake-up call he so desperately needs.
With WFC back at $46 in front of earnings this week, I simply don't see any upside here over the medium term. The scandal cannot be such a minor event, but with the stock barely moving, that is exactly what investors think right now. But even if that turns out to be the case, there exists the very real possibility that longer-term capital returns will be impacted by the scandal. I haven't heard anyone mention that yet, but we know the Fed is rather harsh when it sees wrongdoing - and this reeks of wrongdoing. If you still own WFC stock for some reason, just be cautious.
Disclosure: I/we have no positions in any stocks mentioned, and no plans to initiate any positions within the next 72 hours.
I wrote this article myself, and it expresses my own opinions. I am not receiving compensation for it (other than from Seeking Alpha). I have no business relationship with any company whose stock is mentioned in this article.