Christian Dior (OTCPK:CHDRF) (OTCPK:CHDRY) is a name that doesn't need long introductions. In this article I will tell you what I think about the company's moat and its current valuation.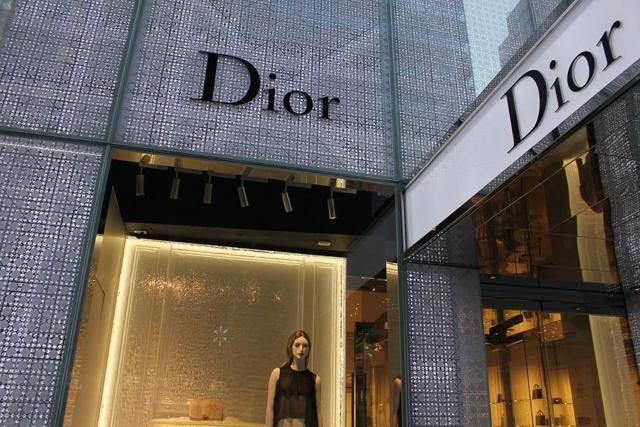 First, a quick introduction. Christian Dior is one of the most famous names in the Fashion industry. Founded in 1946, the company markets a wide range of products, such as apparel, footwear, jewelry, eyewear, perfumes, accessories and wines.
Before discussing the characteristics of the company, I think we should understand the general context in which Dior and basically the entire fashion industry are currently operating. The industry has been suffering for a while, together with the retail industry, because of a mix of factors, including unfavorable macroeconomic conditions in the emerging markets and declining tourism in the developed economies.
The Chinese economic slowdown and the recessionary environment in several emerging countries such as Brazil and Russia, worsened by low commodity prices, have lead to stagnating/declining sales for many fashion companies. Moreover, the consequential appreciation of the US dollar made less convenient for foreigners to travel to North America, reducing the amount of spending coming from tourists in the region. At the same time, frequent terrorist attacks in Europe have been a drag on tourism in both Europe and North America.
All these factors contributed to fuel a big correction in fashion and retail stocks, and not even the best names were immune to the general decline, including Christian Dior, despite the company's sales continued to grow.

After reaching a top in August 2015 at €195, the stock fell by 32% to reach a bottom at €133. It is now trading around €168, which is still 14% below the top reached in August 2015.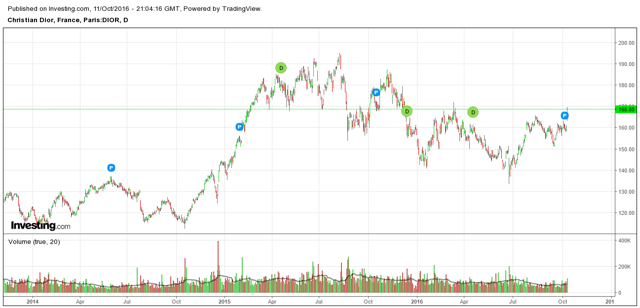 Some quick clarifications. Christian Dior reports six divisions, its own and five from LVMH, as it owns a 42% stake in Moët Hennessy Louis Vuitton SE, better known as LVMH (OTCPK:LVMHF) (OTCPK:LVMUY). Anything that affects LVMH will affect Christian Dior as well.
The Business and the moat
The company's operations are divided into 6 main segments: Christian Dior Couture, Wines and Spirits, Fashion and Leather Goods, Perfumes and Cosmetics, Watches and Jewelry, Selective Retailing.
As you can see from the table below, the company's performance has been constantly positive -Dior has never experienced a big decline in revenue or earnings and has constantly enjoyed high margins. In the last decade the company was able to grow revenue at a compound annual growth rate above 9%.

Christian Dior's growth will not fade away anytime soon. I believe the company's competitive position in the luxury industry is surrounded by a large moat created during decades, based on several factors that include a big portfolio of extremely attractive brands, which keeps expanding and strengthening year over year.
The Christian Dior brand is in Interbrand's 100 most valuable brands list, valued at $4.909 million. Louis Vuitton occupies the 19th place in the ranking, valued at $23,998 million. This is important to know since Christian Dior owns more than 40% of LVMH. Christian Dior and Luis Vuitton are the most important brands of the group but the list is very long and includes Fendi, Givenchy, Kenzo, Donna Karan, Bulgari, Tag Heuer, Acqua di Parma, Zenith, Sephora and many other brands. The brand power of Christian Dior and LVMH is huge, there is no doubt. Not just because the portfolio of brands is rich, but because of the nature of these brands. High-end fashion and luxury brands are not affected by fads as it happens with affordable luxury brands, and the performance of aspirational brands is usually less volatile. Anyway the strong portfolio of valuable brands is not the only source of competitive advantage.
Two more factors that contribute to a strong position of LMVH and Dior against competitors are the scale advantage and the geographical diversification. Both companies report annual sales above $35 billion and create significant economies of scale. Investments in advertising or retail network are not easily replicable by competitors, and the two companies can exploit the advantage to push their brands ahead of their competitors.
Regarding geographical presence, Dior is geographical diversified, with only 54% or revenue coming from Europe and North America, 7% coming from Japan, 26% coming from Asia and 13% from other markets.

This shows a better geographical diversification compared to other fashion powerhouses. Let's look at Luxottica (NYSE:LUX) (OTCPK:LUXGF), another fashion giant I follow.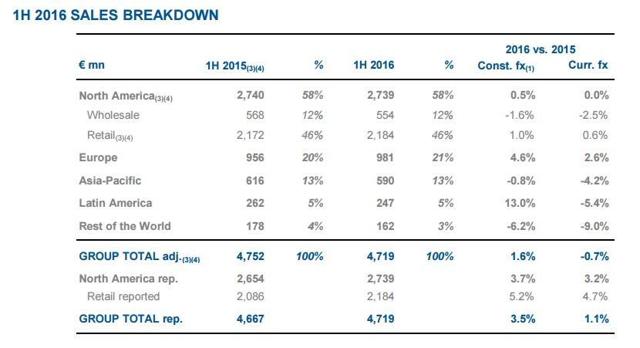 78% of Luxottica's revenue comes from North America and Europe, and only 13% from Asia-Pacific. That's a huge difference.
For the apparel stock PVH (NYSE:PVH), revenue is even more concentrated, with 82% of sales coming from North America and Europe, and only 9% from Asia-Pacific.
The rich portfolio of brands, the scale advantage and the geographical diversification are clear competitive advantages that will help Dior and LVMH keep and consolidate their position in the future.
Some thoughts on valuation
If we compared Dior to other fashion and luxury stocks we would see the stock is not expensive in relative terms, but nonetheless it is trading at rich multiples.

Although Dior doesn't look expensive in relative terms, the stock is trading near the highest multiples of the last decade.

The discount to other stocks like Prada (OTCPK:PRDSY) (OTCPK:PRDSF) or to the S&P 500 means little if the stock is trading at these multiples. The stock price is reflecting optimism as a result of excellent growth in sales and earnings in the last few years, but it's not properly discounting the weak economic environment and the several macro risks related to Brexit, Deutsche Bank, the European banking system, the Italian constitutional referendum and so on. If you have read any of my recent articles you know I am bearish on the overall market and I think a significant market correction is coming soon. Fashion and luxury stocks like Dior and LVMH wouldn't be immune to a correction, and have shown how sensitive they are to market corrections in both 2008 and 2011.
Takeaway
Christian Dior is a luxury titan, with a strong and durable competitive advantage based on brand strength, scale advantage and geographical diversification, which will prevent competitors from gaining market share for a long time. I think investors should monitor the stock, but at the current price Dior is not a good buy. I am sure the market will soon give us the opportunity to buy this fashion powerhouse at a significant discount. I would wait for a 20-25% decline before considering a long.
I want to thank you for taking the time to read the article. If you liked it, click on the follow button at the top of the page. You will get these articles as soon as they are published.
Disclosure: I/we have no positions in any stocks mentioned, and no plans to initiate any positions within the next 72 hours.
I wrote this article myself, and it expresses my own opinions. I am not receiving compensation for it (other than from Seeking Alpha). I have no business relationship with any company whose stock is mentioned in this article.
Editor's Note: This article discusses one or more securities that do not trade on a major U.S. exchange. Please be aware of the risks associated with these stocks.