Although its stock is trading just a fraction away from its all-time high, we still see a lot of value in Priceline (PCLN). We have been holding Priceline now for going on three years and despite the fact it has grown into a $75 billion behemoth, we still see significant growth ahead for the company that makes it well worth holding onto for the foreseeable future.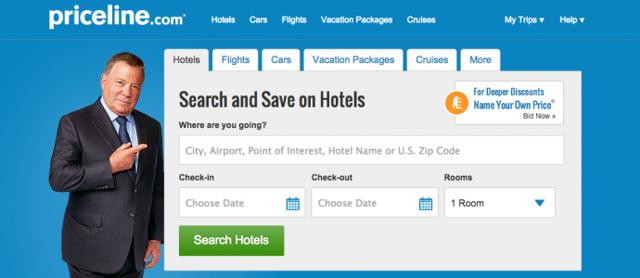 In the last 12 months there have been a number of fears regarding tourism and, by association, Priceline's growth. These include terrorism, the Brexit fallout, and of course a slowdown in the Chinese economy. So far these fears have been largely abated and it has been business as usual for the tourism industry.
Chinese tourism was the big one in our eyes. We see it as being a key driver of growth and any slowdown in the Chinese economy that reduces outbound tourism would be felt greatly. But the good news is that it has continued to grow at a rapid clip. According to reports the recent "Golden Week" holiday was a big success for travel operators. The week-long public holiday, which traditionally begins on October 1, saw an incredible 593 million people on the move during the period. Of course, the majority of these people will have remained in China, but pleasingly outbound tourism increased by an estimated 12% during the holiday this year, on top of a 10.7% rise in 2015.
All in all, we feel it is safe to say that Chinese tourism remains as strong as ever, if not stronger. Which is great news for Priceline. According to the US Travel Association there were 2.6 million Chinese visitors to the United States in 2015, making China the fifth largest provider of tourism into the United States. We expect that there will be significant growth in these numbers over the next few years which will provide a much needed boost to its domestic revenue thanks to its partnership with Ctrip (NASDAQ:CTRP).
This long-held partnership means both companies endorse the other's hotel packages on their websites. For example, on Priceline's Booking.com you will find Ctrip's inventory of Chinese hotels, whereas on Ctrip its users will find listing for package provided by Priceline through it numerous platforms which include Priceline.com, Booking.com, Agoda.com. Furthermore, it even promotes restaurant bookings through OpenTable and rentalcars.com for vehicle hire.
As we expect similar growth in Europe as well from Chinese visitors, we feel the company is well positioned for strong growth on the back of China's rapidly expanding outbound tourism.
As far as we are concerned the only thing that will slow Priceline's growth are currency headwinds. As you will see below, although it has been producing extremely strong growth, currency headwinds have been having an incredibly negative impact on its results in the last few quarters.

Source: FY 2015 report
Things are likely to remain challenging for the company if and when the Fed start to raise rates. The US dollar may not be as strong as it was at the end of last year, but it certainly looks to be heading that way judging by current movements in the US dollar index. As the index judges the dollar against a basket of major currencies, we feel it is a great indication of its overall strength and how it impacts Priceline's international businesses.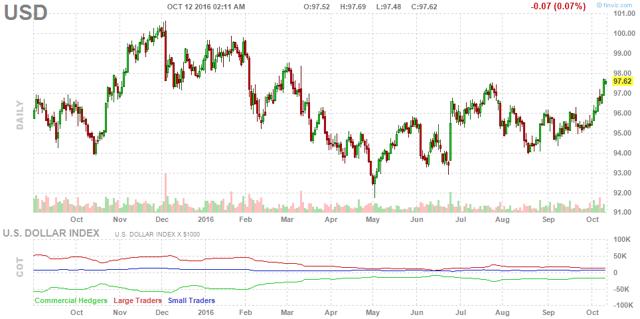 Source: Finviz.com
But even with the stronger dollar we think that solid organic growth brought about largely from the growth in Chinese tourism, combined with low travel costs and a great management team will mean the company is able to deliver an increase in earnings that justifies paying at least 25x earnings for its stock today.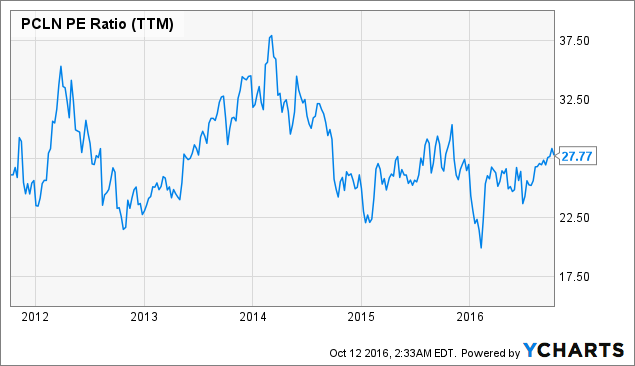 With that in mind we have a price target for Priceline of $1,720 based on a price-to-earnings ratio of 25 and full year earnings growth of 18% to $68.83. With the current price of its stock at $1,459.02, this represents a return of just under 18%.
In our opinion Priceline represents one of the best companies on the S&P 500 right now and despite having risen 13% year to date and being just a fraction away from its all-time high, we feel there is plenty left in the tank of this one. Over the next few months we feel confident the stock will climb higher and make new highs.
Disclosure: I am/we are long PCLN.
I wrote this article myself, and it expresses my own opinions. I am not receiving compensation for it (other than from Seeking Alpha). I have no business relationship with any company whose stock is mentioned in this article.