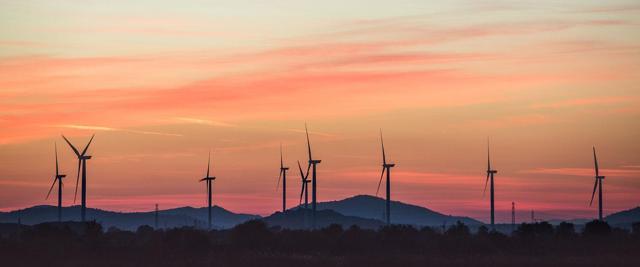 Source: GE Power Australia
We may look back on 2016 as the year when the new low carbon, distributed energy model for power and transport began to overtake the fossil fuel, centralized, power generation model.
As well as there being dramatic cost reductions for both wind and solar power generation at scale, on 4 November the historic COP21 Paris climate agreement comes into force. This is happening almost four years ahead of the time (2020) scheduled at the COP21 meeting in December 2015. It foreshadows dramatic reductions in greenhouse gas emissions and hence fossil fuel use.
As with most revolutions, the change isn't necessarily apparent to many in the legacy industries, or indeed in the market in general. Indeed many in the coal, oil and gas industries, while noting the COP21 agreement, continue to act as if there can't be a change from a fossil fuel dominated power industry, even out to 2040. I comment elsewhere about this approach to acknowledging the science, but refusing to accept that the laws of physics can be ignored without penalty.
Here I address the other side of the coin using GE's (NYSE:GE) progressive development of a major position in the wind industry, as an example of a company that has understood the enormous possibilities that the energy transformation offers. GE is demonstrating how the company is going about making sure that it will have a substantial position in the new world order.
Through its GE Renewable Energy "startup," GE has not only understood the opportunity, but it is now well down the path of having a dominant position in this industry.
GE Renewable Energy
The numbers are impressive. GE claims that it already has one of the broadest service and product portfolios in the emerging renewable energy industry. The goal is to make low carbon, renewable energy the natural choice because it avoids climate and health downside and is competitively priced compared with existing fossil fuel generated power. With 370 GW of installed renewable power through its onshore and offshore wind, hydro and emerging concentrated solar technology, the company is already a big player.
GE seeks to further dominate the wind industry through vertical integration
GE already has deep system design, materials science and analytics capacity.
Yesterday's news is that GE has acquired LM Wind Power in a $1.65 billion transaction, to become a major player in wind turbine blade design and manufacture.
LM Wind Power is the world's largest designer and independent supplier of rotor blades for wind turbines. This Danish company has a global footprint in 4 continents and 8 countries (Denmark, Spain, Poland, Canada, USA, India, China and Brazil). The company has been acquired from British private equity firm Doughty Hanson for 8.3 times estimated 2016 EBITDA. The transaction will close in the first half of 2017 and be earnings accretive in 2018.
The LM Wind Power acquisition deepens GE's technology to innovate and reduce costs. LM is GE's largest turbine blade supplier and the acquisition brings turbine blade manufacture in house. Over more than 3 decades, LM Wind Power has produced 185,000 blades, corresponding to 77 GW of wind capacity. It has 13 factories in 8 countries and operates close to major wind locations, thereby expanding GE's global reach.
This complements existing GE engineering, digital and service capacity. LM Wind Power has a 190-patent portfolio and acknowledged technological innovation. LM Wind Power will operate as a standalone unit, headquartered in Denmark, and as well as supporting the GE in-house programs, it will continue to support and expand its existing partner base. GE retains the right to source blades from other suppliers.
GE notes that in 2015 ~17.5% of all new electricity capacity was delivered by new wind power installations. So already wind is a major contributor to global power build.
I think it is a pretty safe bet that GE will have an increasingly important role in the now maturing wind industry. Wind power is a big play and it needs the kinds of resources that GE is assembling.
It is also well established in the hydro industry and it is interesting to see how its entry into the concentrated solar segment of solar power will work out.
The challenge for investors is to work out how important wind power is going to be for the overall company, as you can't just invest in the wind assets. I think this opportunity is big enough to have a tangible effect on the overall GE business. The challenge at the moment is to get a clear view of the business opportunity, which goes well beyond just selling and installing turbines.
Renewable energy is a different beast to a traditional fossil fuel business, where there is major capital investment in developing the fossil fuel asset, followed by many years of exploiting (mining) the fossil fuel. This requires a lot of ongoing investment and also considerable risks concerning the price of the fossil fuel and much volatility. This will be exaggerated in the future as renewable energy resources compete with the fossil fuels.
The point about a renewable energy project is that the energy resource (sun or wind) is essentially free (and hence the uncertainties of cost of exploitation don't apply) once the hardware is built (turbines or panels). This leads to a different view about a renewable energy business compared to a fossil fuel business.
Wind energy is probably easier to understand than solar businesses as solar involves large numbers of small energy gathering units (panels), which can be configured on a small scale (residential rooftops) or in large scale solar farms. The energy can be harvested as electricity or heat.
Conclusion
As with any revolutionary change, there are elements of uncertainty as the technology matures and the business model is refined. In the case of GE's decision to become a major player in the wind industry, I think one can be more confident about its place in the overall industry than for a solar panel manufacturer, where the winners are unclear at this time.
I like what GE is doing in wind and the major question for an investor is deciding how this segment of its business is going to impact on the larger GE corporate structure.
For investors looking for alternatives to fossil fuel investments (e.g. oil and gas majors) that are solid, producing dividends and capital appreciation, GE has to be in the mix to be considered.
I am not a financial advisor. I seek to highlight new technology opportunities with the possibility of outperformance as investments in the long term. If my analysis is helpful, please consider following me.
Disclosure: I/we have no positions in any stocks mentioned, and no plans to initiate any positions within the next 72 hours.
I wrote this article myself, and it expresses my own opinions. I am not receiving compensation for it (other than from Seeking Alpha). I have no business relationship with any company whose stock is mentioned in this article.