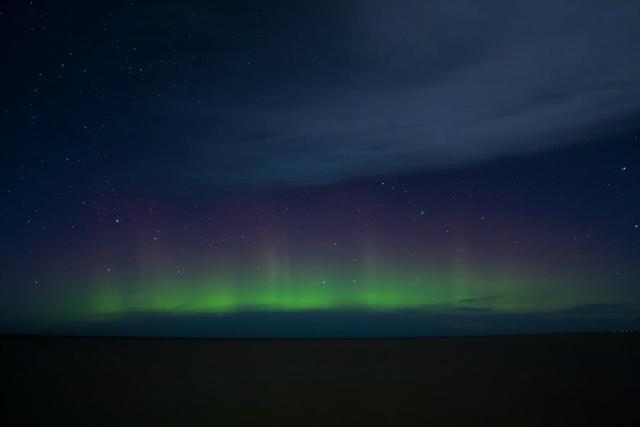 I sit down with John Miley, Associate Editor with The Kiplinger Letter with a special focus on technology.
This is the second of three interviews with John. Each interview lasts around 20 minutes and focuses on 5G technology, augmented and virtual reality, and drones and robots respectively.
For each podcast, John shares details about where each technology stands, where it appears to be heading, what companies will be most impacted, and what it will mean for the economy and consumers.
A quick overview of our second interview:
Did Oculus bungle its VR headset release?
Is AR/VR the natural evolution of smartphone technology?
Why it matters that Google's (NASDAQ:GOOG) (NASDAQ:GOOGL) new smartphone was built for its VR platform.
How big and untapped of a market is AR/VR?
Examples of how VR is already being used in education.
How AR/VR will forever change the consumer shopping experience.
What AR/VR means for experiencing "live" events.
The role of Google Glass.
The impact on chip and sensor makers.
When to expect Apple (NASDAQ:AAPL) to release a headset.
The return of the arcade.
How VR will impact PC makers.
When to expect AR/VR to become mainstream.
The crucial role Apple must play in wide scale AR/VR adoption in the U.S.
And much more.
Companies mentioned: Google, Apple, Facebook (NASDAQ:FB), Microsoft (NASDAQ:MSFT), Intel (NASDAQ:INTC), Texas Instruments (NYSE:TXN), Samsung (OTC:SSNLF), Sony (NYSE:SNE), HTC, Lenovo (OTCPK:LNVGY), AT&T (NYSE:T), Verizon (NYSE:VZ), and Comcast (NASDAQ:CMCSA)
I hope you enjoy this second of three interviews with John Miley from The Kiplinger Letter.
(Click the play button above to hear the podcast.)
Final Thought And Offer
If you enjoyed this interview and article, please follow me here on Seeking Alpha by clicking on the follow button at the top of the article by my picture.
If you do choose to follow me, I'll send you my summary sheet of Warren Buffett's top investing lessons from The Intelligent Investor.
I hope you enjoy the interview as much as I did. I look forward to your thoughts and comments below.
- Brian
Interview Preview
| | |
| --- | --- |
| Brian: | Hey John, welcome back to the show. |
| John Miley: | Thanks for having me. |
| Brian: | Absolutely, an honor to have you here with us, and we had a great discussion recently about 5G technology, and what's coming, what that may mean for investors and companies connected to it. Now we want to talk about augmented and virtual reality, which has been something that obviously people have been talking about more and more in recent years with on the augmented side. Big Pokemon craze from a few months ago has been big. What can you tell us about where the industry is right now when it comes to augmented and virtual reality? |
| John Miley: | Sure. It's an interesting year right now, because I think the beginning of this year, you had the release of Oculus Rift, Facebook's new virtual reality goggles and that's definitely one of the big things. I think this year is an important year for virtual reality. I think at some point - I know there's some news that Oculus has sort of bungled the roll out in terms of delivering these goggles, but you're seeing Oculus, you're seeing HTC, Sony, Samsung - these are the sellers of VR headsets. You're seeing some important things right now. |
| | Basically, it's the evolution of smartphone technology. It's kind of amazing that since the iPhone came about, it sort of bred all these other technologies, basically economies of scale. Cheap, tiny sensors. Moore's Law forging ahead, where chips get more powerful and cheaper every single year. I think we have a forecast from Deloitte, I think it was, that it was going to be a billion dollars in sales for VR for 2016. |
| Brian: | You said one billion? |
| John Miley: | Yeah. One billion. VR would be a one billion dollar business this year. I think that, it seems right to me. Sort of a blockbuster year for VR. You just saw, too, Google's new smartphone specifically is built for its VR platform. Using a mobile device to put into a headset and do some 3D video and a little bit of virtual reality. I think you're getting to the point where people are pretty amazed by Oculus Rift goggles right now. Some people have even said that less than one percent of people have ever used high-end virtual reality. It's a really untapped- even though you read a lot about it, a lot of people haven't even used it yet in terms of how- |
| Brian: | I never have. |
Disclaimer: This article is for information purposes only. Comments made by my guests do not necessarily represent the views of Brian or Investor in the Family. There are risks involved with investing including loss of principal. Brian and Investor in the Family make no explicit or implicit guarantee with respect to performance or the outcome of any investment or projections made. There is no guarantee that the goals of the strategies discussed by Brian and Investor in the Family will be met.
Disclosure: I/we have no positions in any stocks mentioned, and no plans to initiate any positions within the next 72 hours.
I wrote this article myself, and it expresses my own opinions. I am not receiving compensation for it (other than from Seeking Alpha). I have no business relationship with any company whose stock is mentioned in this article.