Pandora A/S (OTCPK:PNDZF) is a Danish jewelry company in what we call the "accessible luxury" price point segment. It has built its reputation and success on charm bracelets, and has recently started diversifying in new product categories such as rings, earrings and necklaces. The company is active in the UK, USA and Australia (representing 51% of net sales), but still qualifies China as a "new market" due to its fresh presence since 2011 and its limited footprint there (53 concept stores out of 1,800 worldwide). Today's announcement with regard to launching Pandora jewelry on e-commerce platform Tmall.com (Alibaba Group (NYSE:BABA)) is an important milestone for the Danish company in China.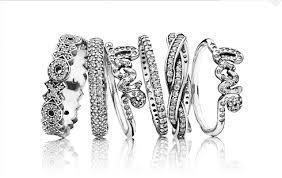 First and foremost, we believe it's vital for Pandora to enter the Chinese market in collaboration with a large player in the e-commerce industry. It will take too much time for the brand to build its own e-shop. Chinese consumers use internet to compare prices, so it makes a lot of difference to partner with the number one e-commerce platform locally with one of the highest traffic rates (about 285 million visits daily). Pandora will benefit both from the increasing number of online purchases in China (accessible luxury products becoming an important portion) as well as the strong brand awareness about Tmall in China, backed by Alibaba Group.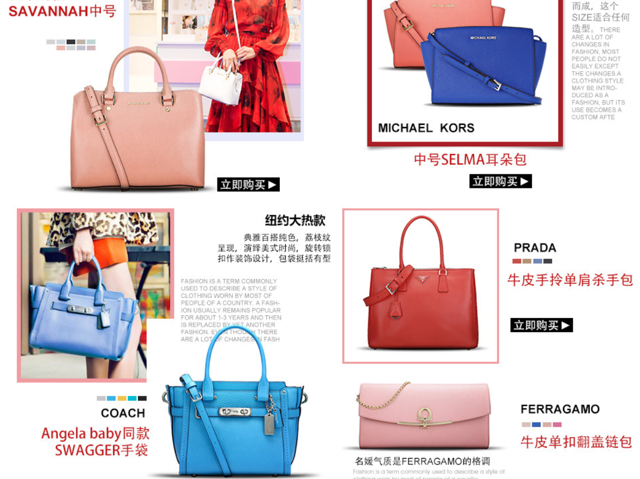 Secondly, we have seen more and more affordable luxury companies, such as Michael Kors (NYSE:KORS), PVH Corp. (NYSE:PVH) and Prada (OTCPK:PRDSY), entering Chinese ecommerce platforms. But the recent shift is coming from jewelry companies that are stepping into e-commerce platforms to strengthen their online presence without the fear of affecting their brand image. Tiffany (NYSE:TIF) has announced in April the distribution of selected jewelry products on the YOOX Net-a-Porter e-commerce platform. Consumers are ready to shop online for jewelry items, hence missing this opportunity is increasingly becoming a disadvantage for an accessible-luxury jewelry brand like Pandora. Nevertheless, we understand that high-end luxury companies (Christian Dior (OTCPK:CHDRF), Louis Vuitton (OTCPK:LVMHF)) are still reluctant to aggressively increase their online presence, even if we have seen Hermès (OTCPK:HESAF) offering omni-channel (shopping online and pick-up in store).
Last but not least, according to Pandora's press release, China's jewelry market is forecasted to grow at a strong CAGR of +6% from 2016 to 2021, which should help consolidate its number one ranking. Euromonitor International adds that the global jewelry market is worth $320 billion and is predicted to grow by +19% until 2018. From our industry know-how (through Swiss watchmaker Franck Muller Group), China alone represents a market of about $97 billion which is the world's largest jewelry market. By distributing its products on Tmall.com, Pandora will be able to gain market share in this rapidly growing market. Shareholders will benefit from a higher exposure to a dynamic market to expand the company's new products categories (should be margin-accretive). In addition, a better geographic balance as a consequence of the Brexit vote and the lower pound should weight on the company. Another pattern that is important in China is the impressively growing number of internet users, which has reached 600 million, surpassing the US population. Internet retailing in China jumped 54% from 2014 to 2015 to reach $268 billion USD. To conclude, Chinese consumers are very attracted by small pieces of jewelry representing animals, characters and objects from Chow Taï Fook (the #1 jewelry company in China), so we believe Pandora is very well positioned by offering charms (representing objects, places or memories) with a European "touch".
Disclosure: I am/we are long PNDZF, TIF.
I wrote this article myself, and it expresses my own opinions. I am not receiving compensation for it (other than from Seeking Alpha). I have no business relationship with any company whose stock is mentioned in this article.
Editor's Note: This article discusses one or more securities that do not trade on a major U.S. exchange. Please be aware of the risks associated with these stocks.