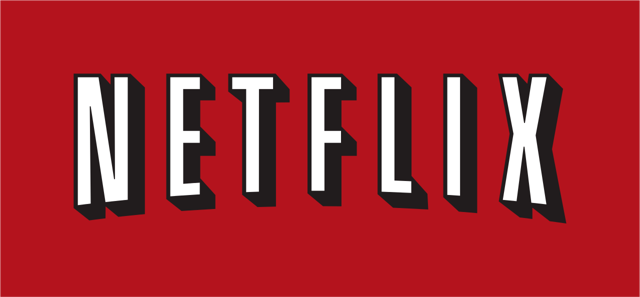 In my last article on Netflix, I argued that neither Disney (NYSE:DIS) nor Apple (NASDAQ:AAPL) would acquire Netflix (NASDAQ:NFLX). That's not a bold prediction, since both companies are no longer thought to be in the running. Some commenters calmly explained how idiotic my opinions were, and how both companies are still champing at the bit to buy the company. Some joint venture between Apple and Disney then? Actually that's not a bad idea. Thanks guys.
But as laid out in my article and another article published today, Apple doesn't need to buy Netflix. It can potentially get most of the benefits of ownership through a partnership. Toni Sacconaghi at Bernstein Research argues that Netflix and Apple could jointly offer reduced prices on Netflix subscriptions with purchase of Apple products. This could revive flagging sales of Apple's lesser selling items like "Apple TV".
As I also mentioned, Disney doesn't have a compelling interest to spend $42 billion on distribution right now. Their compelling content draws distributors to them. They don't need to go looking for someone to show the latest "Frozen" movie, "Star Wars" episode, or ESPN. Also, they already own 30% of Hulu, a close competitor of Netflix. In fact Disney was an early partner in the joint venture, purchasing a stake way back in 2009. No doubt this was partially in response to Netflix's introduction of streaming video in 2007-8. In fact, all of the major partners and owners of Hulu bought in because they were worried about streaming video at the time.
Fox? No.

21st Century Fox (FOXA, FOX) currently owns 30% of Hulu as well, purchasing its share for similar reasons to Disney. Hulu gives both of them a permanent foothold in online distribution, while providing leverage for deals with Netflix. In this sense, Hulu provides its content creating owners with the security of at least one friendly over-the-top distributor. Hulu being mostly owned by content creators ensures they will remain this way for now.
In a sense this also provides a certain amount of leverage over the other two co-owners of Hulu, Comcast (NASDAQ:CMCSA) and Time Warner (NYSE:TWX). Remember that Fox and Disney are also in constant negotiation with their traditional television and movie distributors. Fox, being smaller than Disney, might see more market share benefits from a Netflix acquisition. However, their smaller size also limits their purchasing options. It might surprise some people to know that Netflix is the size of Fox at this point. Netflix might just as easily purchase them.
Speaking of purchases, Fox repurchased more than 10% of its outstanding shares over the 2016 fiscal year. Their average purchase price was always less than $30. Here are the details of the repurchases for the year:
Total number
of shares
repurchased
Average
price per
share
Total cost
of repurchase
(in millions)
Total first quarter fiscal 2016
65,843,217
$29.95
$1,972
Total second quarter fiscal 2016
44,823,260
$28.82
$1,292
Total third quarter fiscal 2016
27,902,602
$26.66
$744
Fourth quarter repurchases:
April
10,539,967
$29.70
$313
May
2,486,623
$29.76
$74
June
20,620,225
$28.47
$587
Total fourth quarter fiscal 2016
33,646,815
$974
Total fiscal 2016
172,215,894
$4,982
Source: 2016 10-K
Currently "A" shares of Fox are trading below $25, indicating that money may be prioritized for this purpose in fiscal 2017. From this vantage point it's hard to imagine them paying $42 billion, plus 20% extra to make sure the acquisition goes through, plus integration costs, for a less profitable company.
Comcast? Maybe.

Comcast doesn't have the size problem that Fox does. They are a $158 billion content distributor and cable company, plus another 30% owner of Hulu. As the owner of NBC, DreamWorks, and Comcast SportsNet they produce television, movies, and sports. As "Xfinity" cable company, they deliver those products to consumers through traditional means (broadcast and cable TV) along with internet services. They are a vertically integrated content producer who could benefit from an OTT subscription service like Netflix. Earlier this year they announced what looks like a partnership with Netflix, starting by putting Netflix inside their X1 TV set-top box. Clearly they see its attraction to the cord-cutting customers they are losing.
But they only have $4.7 billion available in cash. They would have to borrow at least 90% of the $42 billion purchase price, which they may be willing to do. Their debt-to-equity ratio is about 1 to 1, about average among their peers, and their credit rating (A3) is slightly better than both Time Warner (Baa2) and AT&T (NYSE:T) (Baa1). Using 100% debt to purchase Netflix would raise their debt-to-equity ratio to 1.75, which is much higher than their competitors. This would probably imperil their higher credit rating causing higher interest payments, right when they need to spend money on integrating their new division. A stock acquisition is possible, but Comcast has been repurchasing their stock for the past 8 years, indicating they think they are a better deal than Netflix. They are up 15% this year and earnings growth has been slow for a few years, so that may encourage a large game-changing purchase financed with stock.
Conclusion
Fox and Comcast would both love to own Netflix, which is why they bought pieces of Hulu. I'm sure both companies thought "We produce these shows, why can't we stream them too?" Almost a decade later Netflix still beats Hulu in total subscribers, with Netflix already worldwide. But even if Hulu is smaller, it still provides leverage over Netflix and other distribution methods, which can be useful in negotiations. And even Netflix's many loyal customers may leave if they don't have anything to watch. I believe this is why Netflix is spending so much money over the past few years to create their own shows. Despite having great shows like "Narcos", "Stranger Things", and "Luke Cage" they are beholden to outside content creators for most of their programs.
In the next installment of this series, I will examine other companies who might want to purchase Netflix as a whole. While researching this topic my general conclusion has been that Netflix is a good idea but very expensive. People love their products, and may be willing to pay more for them, but are not doing so now. Perhaps no one will buy them this year; they might wait until they have over 100 million subscribers and raise their prices. If they can keep 100 million customers onboard while charging more than $12 apiece, that will get more attention.
To follow articles by Chris, click the "Follow" link at the top of this page. To read more, click on his smiling face.
Disclosure: I/we have no positions in any stocks mentioned, and no plans to initiate any positions within the next 72 hours.
I wrote this article myself, and it expresses my own opinions. I am not receiving compensation for it (other than from Seeking Alpha). I have no business relationship with any company whose stock is mentioned in this article.