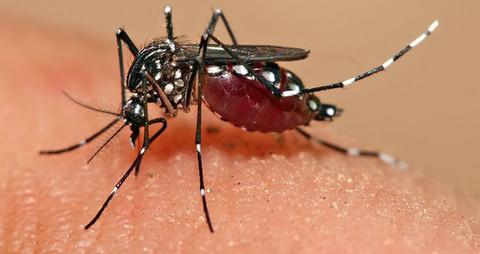 Source : United Nations Population Fund
Six weeks ago I wrote about the potential of BioCryst Pharmaceuticals' (NASDAQ:BCRX) antiviral drug BCX4430 for treating Zika virus infection. At that time there was increasing evidence of spread of the Zika virus not only into Asia (outbreak in Singapore), but also in the US. The recent Zika infections in the Americas have led to thousands of cases of microcephaly and central nervous system disease.
The urgency is increasing with thousands of pregnant women affected. There is also a lot being discovered about what Zika does and it is clear that it does more than cause microcephaly in a developing baby. For example it now seems clear that Zika is associated with Guillain-Barre syndrome, a disease where the body's immune system attacks parts of the nervous system. This is first seen as weakness or tingling in the legs, but it can progress all over the body leading to paralysis. This rare condition is usually a short term problem, but it can be lethal.
The vaccine programs have now moved into the pharmaceutical industry, with a major $43.18 million (and opportunity for a further $130.45 million for late stage trials) BARDA program with Sanofi (NYSE:SNY). Like many things in the US currently, major funding has been tied up in Congress by toxic politics. However President Obama recently signed off $1.1 billion of funding, about half of which will go to 9 vaccine programs. Other funds will go to prevention and diagnostics developments.
The interesting thing coming from the scientists is that they are cautious about how quickly it will be possible to develop a vaccine. There are lots of tricks that viruses use to evade the immune system and these need to be sorted out before an effective vaccine can be developed. With the strong focus on vaccine development, one can be hopeful that it will be developed soon, but only if it is relatively straightforward. A possible complication is whether a prior infection with common Dengue virus may make things worse for a Zika infection. Also prior Dengue infection might complicate the effectiveness of a Zika vaccine. There are lots of unanswered questions.
To date almost all of the focus has been on the three pillars of prevention (mosquito control), diagnostics and the vaccine. There has been almost nothing said about treatment. While in the past antiviral drugs have been hard to develop, this situation is changing. BioCryst's development in this area has focused on a treatment for Ebola virus, but BCX4430 has been shown to reduce Zika virus load in monkeys, so the prospects for treatment seem encouraging.
As I noted in my previous article, an effective treatment would be interesting provided it can be used prior to a pregnant woman infecting her baby. A common presentation is a rash and it would be interesting to know whether treatment when the initial symptoms are observed might prevent infection of the baby.
In early September BioCryst announced encouraging results for BCX4430 in treating established Ebola virus infection in a non-human primate model. 100% of animals survived if treated 2 days after Ebola infection, while all of the untreated animals died. When animals were treated 3 days after Ebola infection, two thirds survived. These studies were based on very small numbers, but the results are impressive. This is the kind of result needed for treatment of Zika infection to be effective.
Of course there is a long way to go in seeing if BCX4430 might be a treatment for Zika virus, but in the press release BioCryst's Chief Medical Officer did refer to Zika treatment when discussing BCX4430.
The most problematic issue concerning whether BCX4430 can be used to treat Zika infection might be that many Zika infections don't lead to symptoms. You won't treat for Zika if there is no evidence of the disease. Lots more needs to become understood about Zika and microencephaly. Do Zika patients with significant symptoms have more risks of microencephaly than those who don't have symptoms?
My point here is that currently treatment is overlooked and this is curious. If it becomes clear that BCX4430 can successfully treat Zika, then there will be a way forward for patients who have been infected. At the moment nothing can be done for infected patients other than monitor the progression of the infection.
It is worth noting that BioCryst's funding for the 2013 NIAID contract ($39.5 million) and the 2015 BARDA award for $39.1 million, both refer to filovirus diseases (not just Ebola). Zika is a filovirus.
I've commented elsewhere on BioCryst's other programs.
Conclusion
When I wrote about Zika and BioCryst in late August, the share price was $4.15. It rose to $4.76 in late September, but it has drifted back to $4.09 today. It is clear that Zika has not triggered interest in BioCryst yet. If the work in progress confirms that BCX4430 is a real candidate for a Zika treatment, I would be surprised if there wasn't an impact on the share price. At the moment BioCryst isn't saying much about this, but the need for a treatment is starting to get traction.
What will bring attention to treatment of Zika is unclear and could happen at any time. It merely requires a clinician involved with Zika to point out that treatment is currently a neglected aspect of the Zika story and to point to BioCryst's interesting results. The publication of the work from BioCryst will clearly be a trigger, but that is in the hands of academic researchers so the timing isn't clear.
In some respects BCX4430 for treating Zika, Ebola and other viruses is a US Government funded bonus for BioCryst investors. The upside is very significant and there is little downside, as these programs are not consuming BioCryst's funds. There are other reasons, as I've explained in earlier articles, why BioCryst at $4.09 is of interest.
I'm not a financial analyst. I write about technical issues that have relevance to valuation of biotech companies. If what I write helps you to decide about investment, please consider following me.
Disclosure: I/we have no positions in any stocks mentioned, and no plans to initiate any positions within the next 72 hours.
I wrote this article myself, and it expresses my own opinions. I am not receiving compensation for it (other than from Seeking Alpha). I have no business relationship with any company whose stock is mentioned in this article.